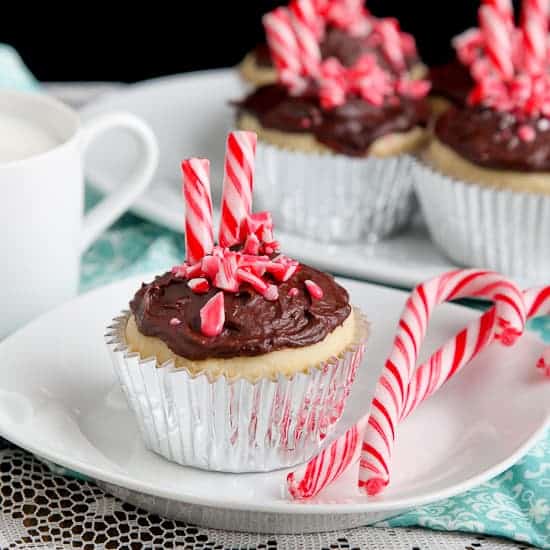 You know that feeling when you haven't done something for a while and when you finally try to do it again it's like you've completely forgotten how. Take walking for example. You know how to walk. But hop on the elliptical for 30 minutes and you'll know what I'm talking about. You step off and wobble a bit, "What happened to gravity?! Am I floating? Do my legs not work anymore?" It's a scary feeling. Maybe enough to want to sit down and never walk again. This is what happened to me after I tried to bake after my long hiatus while studying. With the results of the first three cakes, you'd think I'd never seen an oven before, used a measuring spoon, or sifted flour. I was a mess. Amelia Bedelia in the kitchen. I used more than a pound of butter in one weekend in an attempt to get my mojo back. Completely discouraged, I nearly gave up on baking all together. Thought about throwing my KitchenAid out the window and taking up knitting. Luckily I didn't because the final results were these rich and tasty peppermint cupcakes with dark chocolate imperial stout ganache. But the road to them wasn't so smooth.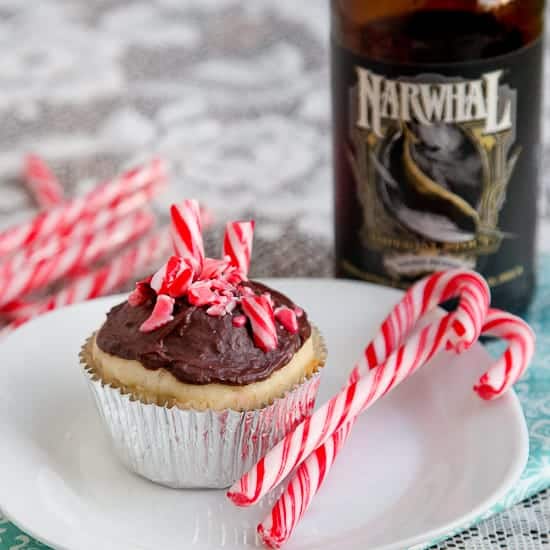 And now the embarrassing story of the disastrous cake(s) that I alluded two a couple of weeks ago. The scene was friend Brian's 30th birthday and the plan was a surprise party at a bluegrass show in the city. I'd bring the cake. When Brian didn't touch the pies over Thanksgiving I used it as an opportunity to ask about his preferred dessert. Dark chocolate. And since anyone who's ever met Brian knows he loves good beer, I picked up a couple of bottles of Sierra Nevada's Narwhal Imperial Stout to bake into a dark chocolate cake. He deserved the best birthday dessert ever since he got roped into helping rebuild my parents' fence over the holidays...and obliged without complaint. What a trooper.
The day after passing my quals, I woke up bright and early to get to work on a dark chocolate imperial stout cake. I found a Guinness chocolate cake recipe that made enough batter for three 8-inch rounds, and another blogger had successfully halved the recipe to bake in a bundt pan. I slightly adapted the halved recipe and baked it in two 6-inch rounds. After the 35 minute called-for baking time, it was obvious the cake was still quite raw in the middle. I baked a little longer. Then a little longer. And when my toothpick came out clean, I pulled the pans out to let them cool on a wire rack. After cooling, however, the tops of the cakes were hard. Crusty. Not burned, but not the texture of perfectly-baked cake either. And when I popped them out of the pan, parts of the bottom stuck (despite lots of butter and parchment paper). I managed to salvage the two rounds by cutting off the top and the edges until I was left with the tiniest super dense and rich cake you ever saw. I covered one layer with ganache and shaved chocolate pieces for the birthday boy, but the cake looked...well, homemade. By a monkey. A migraine kept me home from the birthday party, so I made plans to drop the cake off the next day.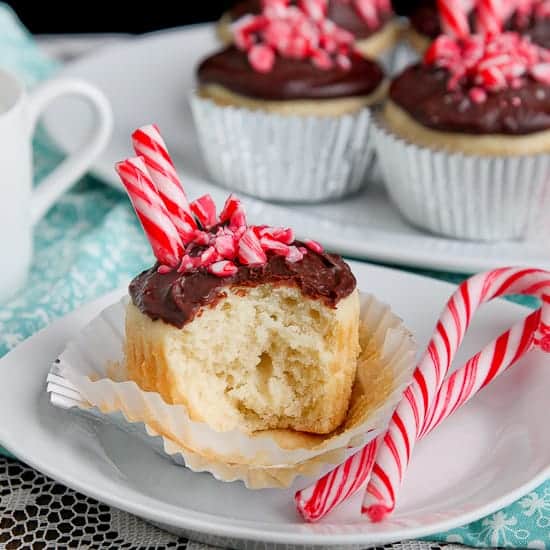 But first, I'd try again. I woke up early again on Sunday to redeem my baking skills. This time I'd make sure to measure everything super carefully. I'm not inept in the kitchen and I had to prove it. I quartered the recipe to make just one 6-inch round, and I took the cake out of the oven after the called-for 35 minutes. I was probably being overly cautious last time and over-baked the cake, I thought. Must be it. Meanwhile, I whipped up another batch of ganache. But about five minutes after pulling this second-try cake out of the oven, the pristine top collapsed into the center. It was R-A-W inside. Not par-baked...it had a fully baked exterior with warm batter interior. Into the compost it went. I reluctantly brought my original itty-bitty cake to sing Happy Birthday to Brian. Not knowing I trashed ⅓ of the cake, he was pleased with the rich beer-infused flavors. Right up his alley. I cut up the second tier and brought it to research group a couple of days later. Still incredibly moist, it was gobbled right up with lots of compliments.
But I'm not about to share a recipe with you that ends with, "And then it's done cooling, cut off the top and sides of the cake and discard." After some research and analysis, my guess to what went wrong is that a) I overfilled the 6-inch round cake pan so it wouldn't bake evenly, and b) the Narwhal Imperial Stout has a higher sugar content than Guinness, which may have influenced the baking properties of the cake. I WILL try again, scrapping that recipe for a new one, but in the meantime, I had a cup of ganache I needed to use and a very bruised ego. Time to take break from that cake and switch to peppermint cupcakes.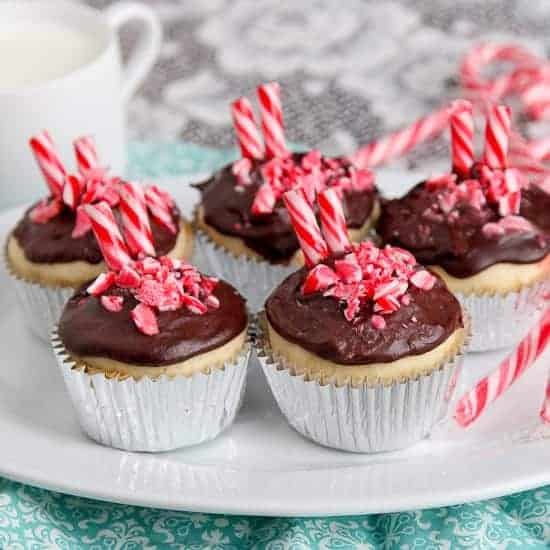 I'm not sure I love any flavor as much as I love peppermint. When the grocery store stops carrying peppermint ice cream at the end of the holiday season, I literally dig through the freezers trying to find one...last...pint. And if there isn't one, I shed a tear or two. Why peppermint, the best of all ice cream flavors, is ONLY sold at Christmas time is beyond me. Completely unfair. And another thing - I want candy canes all year round, please. And Trader Joe's peppermint tea. Who made the decision that peppermint is reserved for December?? These peppermint cupcakes pair perfectly with the dark chocolate stout ganache. The subtle beer flavor peeks through the chocolate ganache, and the peppermint crumble on top is the kicker that ties it all together. You all know chocolate isn't my choice, and to be honest, I wasn't a fan of the dark chocolate stout ganache atop the super chocolate-y stout cake (it seems I was the only one, though), but with peppermint? Yes please. I'll take two...dozen. I'll be making these on into July. Because I can. If you've got a beer-lover in your house, try throwing this ganache on top of your favorite cupcake flavor to add a unique twist. To see more ways to use Sierra Nevada's beer in your cooking, click here!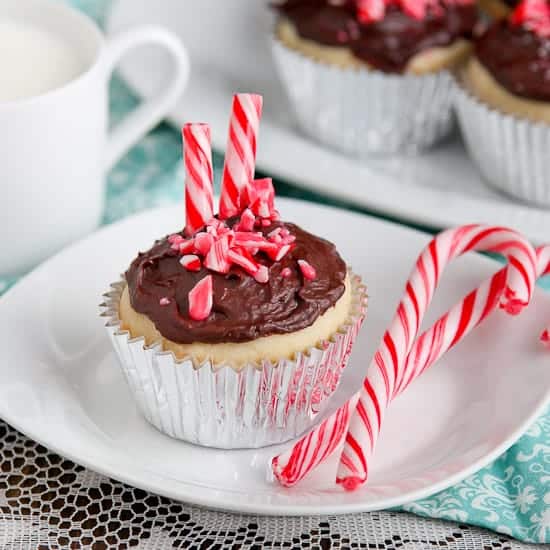 Peppermint cupcakes with dark chocolate imperial stout ganache
Makes 1 dozen
Peppermint cupcakes (Recipe from Sprinkles)
1½ cups all-purpose flour , sifted
1 teaspoon baking powder
¼ teaspoon coarse salt
½ cup whole milk, room temperature
1 teaspoon vanilla extract
1 teaspoon peppermint extract
½ cup unsalted butter, softened
1 cup sugar
1 large egg, room temperature
2 large egg whites, room temperature
4 candy canes, crushed
Preheat the oven to 350°F.
In a medium bowl, whisk together the flour, baking powder, and salt.
In another small bowl, mix together the milk, vanilla extract, and peppermint extract.
In the bowl of a stand mixer, beat the butter until light and fluffy. Add the sugar and beat on medium-high until combined and fluffy.
With the mixer on low-speed, add the egg and egg whites and mix until just combined.
Slowly add half of the flour mixture, mixing until just combined.
Add the milk mixture, blending again until just combined.
Add the remaining flour mixture, blending until just combined, scraping down the sides as necessary.
Divide the batter among 12 lined muffin cups and bake until the tops are dry to the touch and a toothpick inserted into the center comes out clean or with only a few crumbs, about 18 minutes.
Transfer the cupcakes to a wire rack to cool before covering with ganache.
When cool, use a spatula to ice the cupcakes with the ganache. Sprinkle with crushed candy canes.
Dark chocolate imperial stout ganache:
1 cup good quality dark chocolate chips
¼ cup of Sierra Nevada Narwal Imperial Stout
¼ cup heavy cream
Combine the heavy cream and the beer in a medium pot on the stove over medium heat. Cook until hot and bubbly, stirring frequently, about 8 minutes.
Pour the cream and bear over the dark chocolate chips in a heat-safe bowl and stir until completely combined. Allow to cool until almost room temperature before icing the cupcakes. If the ganache cools too much (ie. hardens too much), just heat it briefly (10-15 seconds) in the microwave and stir to combine.