Fresh whole milk ricotta blended into a rich and creamy egg-free ice cream. Sweetened only with honey and infused with lemon thyme, this ricotta ice cream is luscious and aromatic. Serve topped with warm vanilla peaches for a summer sundae to celebrate National Ice Cream Month this July!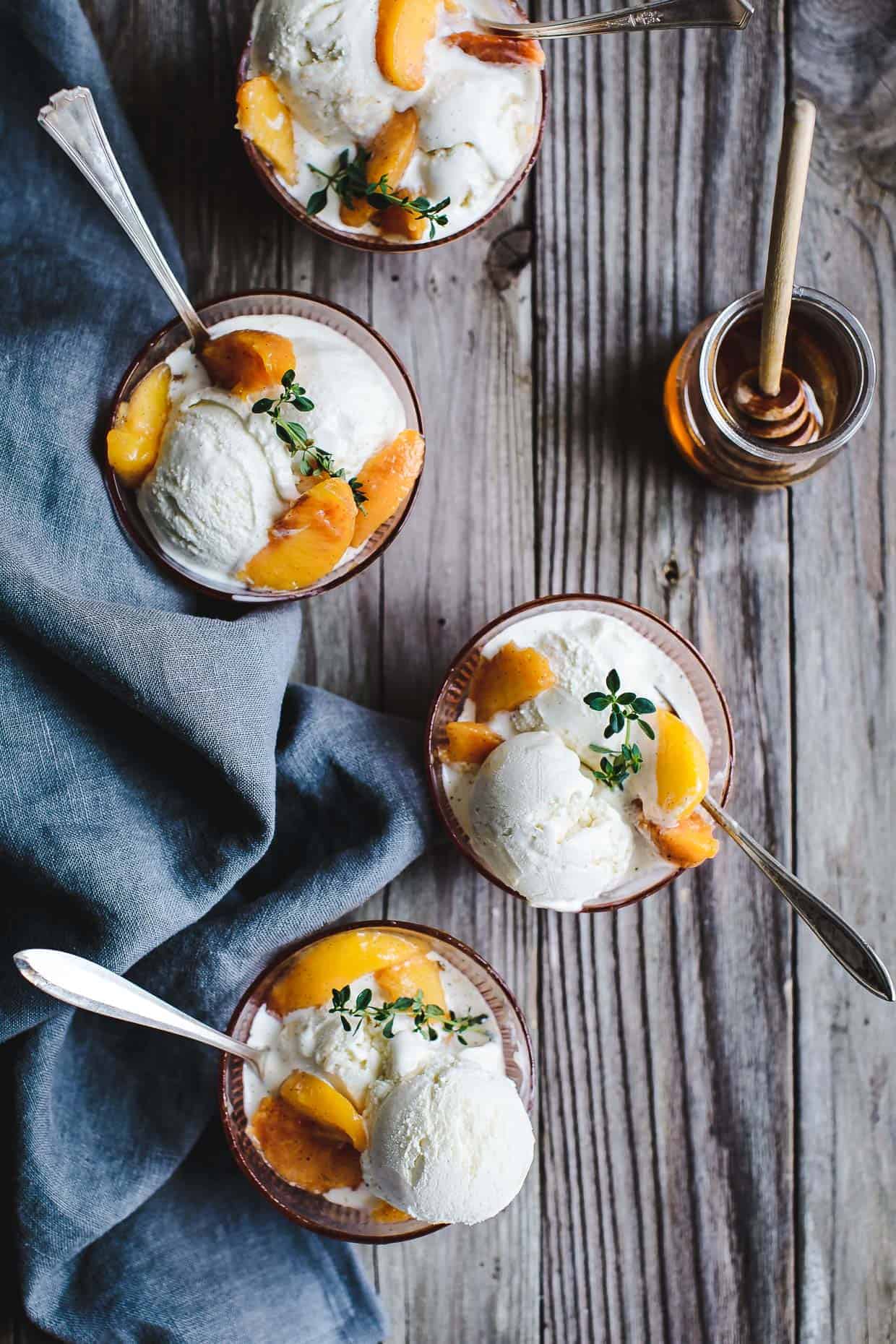 The repetitive hum of rock salt spinning in an old wooden ice cream maker was my soundtrack to backyard parties in July in the mid 1990s. When I finally got my own ice cream maker nearly 20 years later, I was no stranger to homemade ice cream. Only back then, we ate it soft like frozen yogurt, straight from the metal churning bowl. Ice cream soup. I've since upgraded my mom to her own KitchenAid stand mixer ice cream maker attachment just like mine so we no longer have to throw barbecues just for an excuse to churn ice cream on the back porch.
In collaboration with Rodelle, I'm celebrating National Ice Cream Month with this homemade honey and lemon thyme ricotta ice cream. And by celebrating, I mean making and eating ice cream all month long.