Load fresh spring flavors into your grilled cheese with this pancetta & spring green grilled cheese. Layers of creamy dill havarti melted between herbed pea spread, crispy pancetta, and asparagus are all grilled between sourdough slices with plenty of butter to crisp up the outside! Get ready to celebrate National Grilled Cheese Day!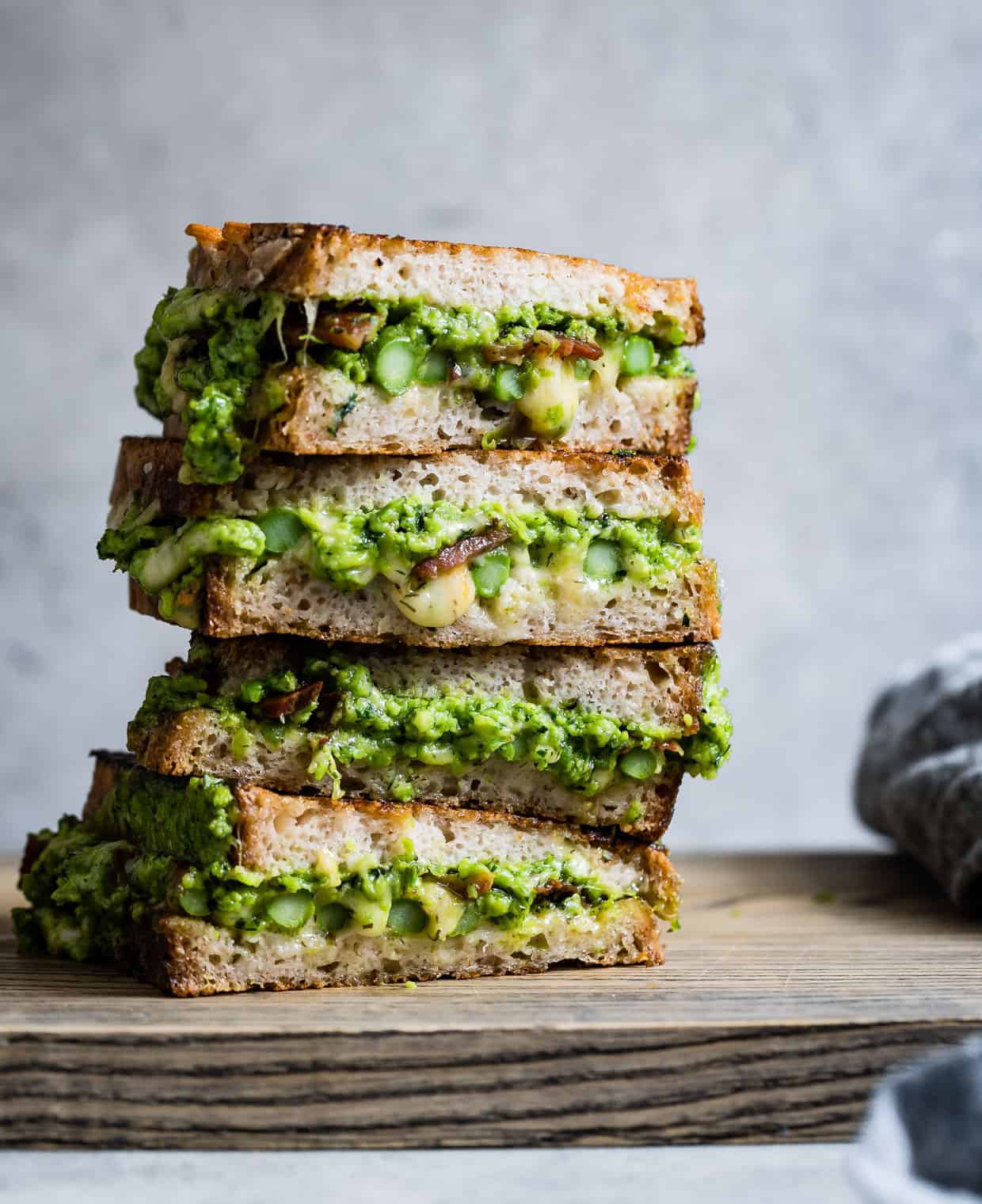 A rain storm swept through the Bay Area last week followed by some true spring sunshiny weather this past weekend. I actually enjoy these rain-to-sunshine shifts if for no other reason than it helps my yard grow no thanks to me and makes pulling weeds 100x easier (Also at least it's not snowing in April – Hi, East Coast!). The start of 70+ degree days with a little moisture on the ground really gives me all the spring feels and has me craving the bright flavors of fresh herbs.
I'm also pregnant with a #cheesebabyboy that wants cheese all day every day. That's where Roth's Dill Havarti comes in as my spring cheese crush for snacking and melting – it's super creamy with the subtle hint of dill adding bright notes. In collaboration with Roth Cheese, I'm celebrating National Grilled Cheese day by building these pancetta & spring green grilled cheese sandwiches with creamy melty dill havarti melted between layers of herbed pea spread, pancetta, and asparagus.