An addicting double kale salad to rule all kale salads: tender curly kale leaves massaged with creamy pistachio dressing topped with crispy roasted kale chips. Roasted salted notes and a slightly sweet creamy dressing, this salad is anything but standard.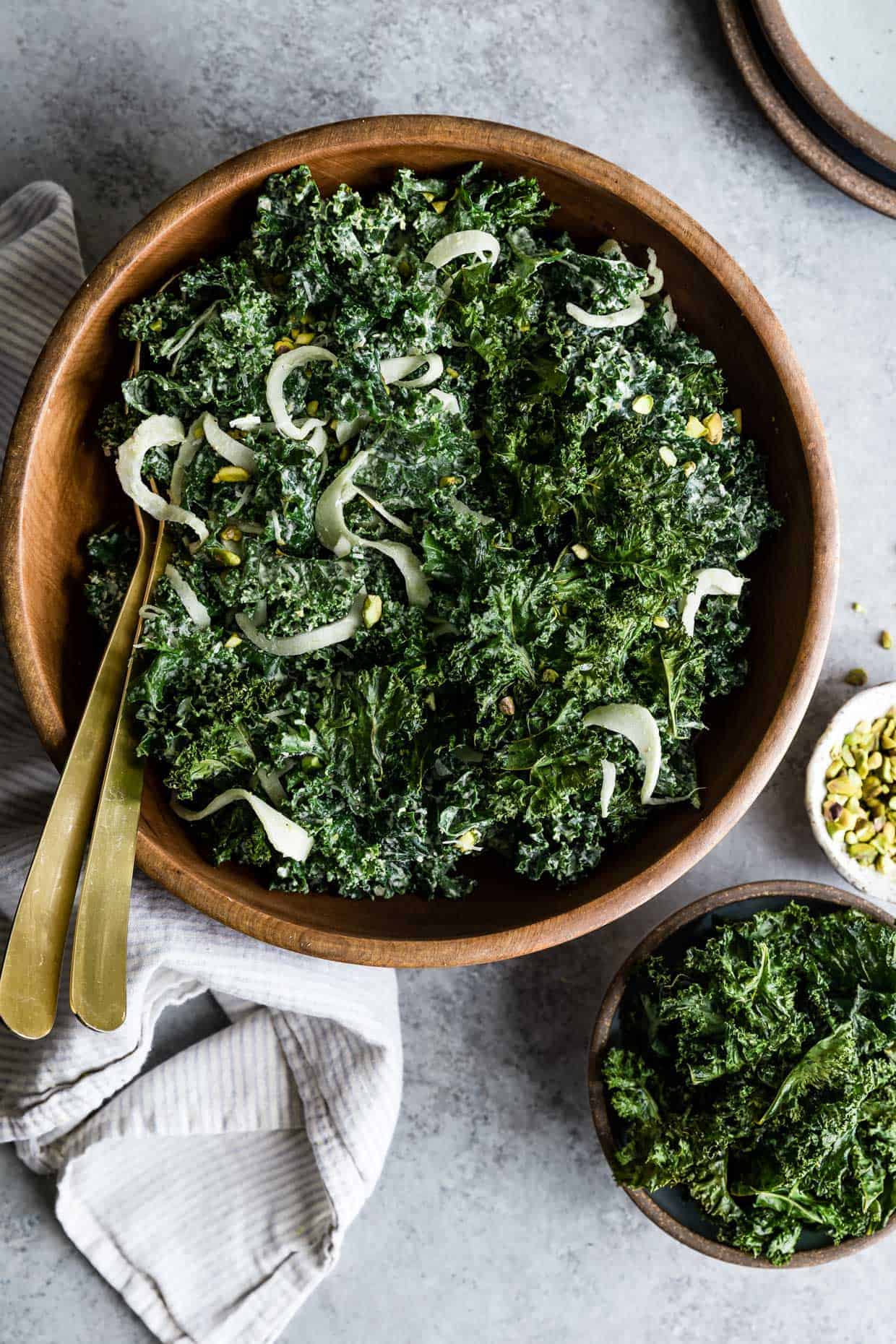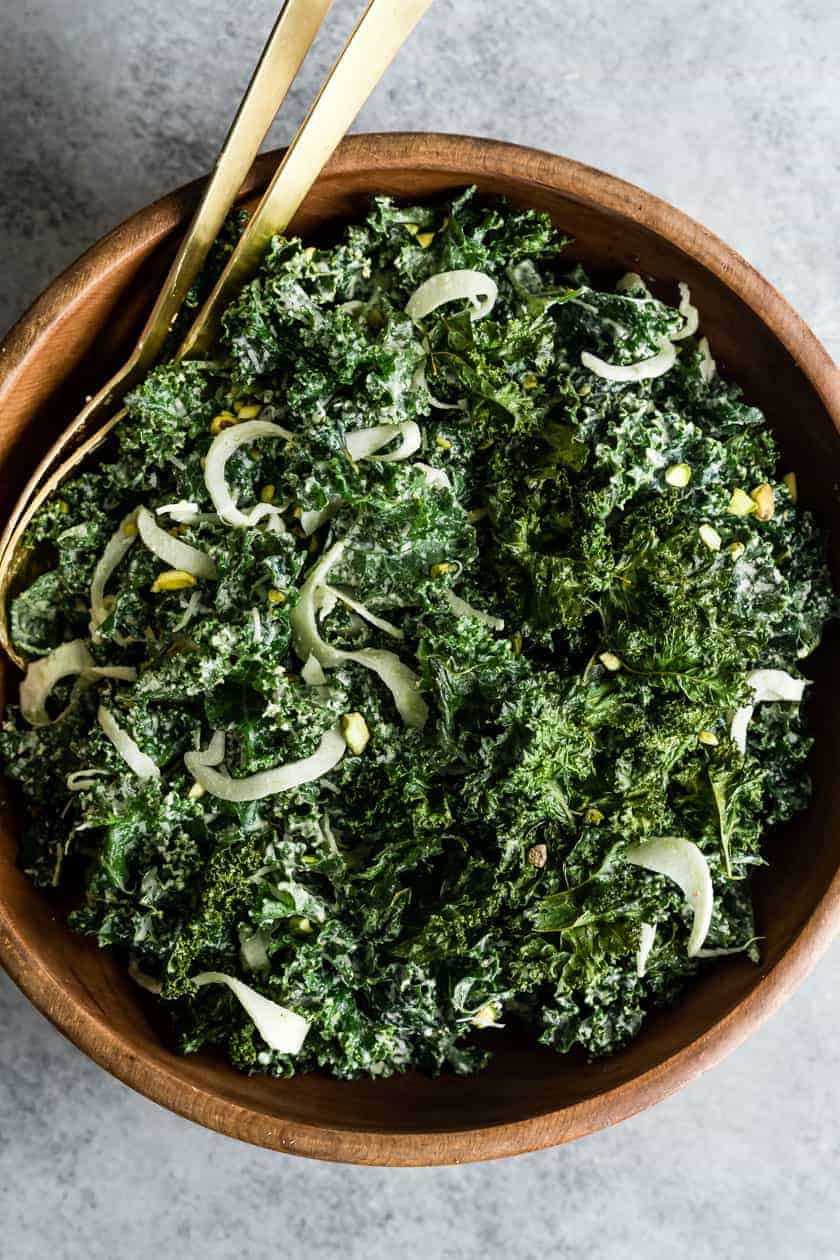 The world needs another recipe for kale salad right now like it needs another recipe for avocado toast, but when the kale salad is this satisfying, you make exceptions. It's got double the kale. I know what you're thinking – what does that even mean, Sarah?? We all know what double chocolate cookies are – they've got chocolate cookie base with chocolate chips – but double kale salad? Basically the same thing – we've got a basic kale salad base with crispy KALE CHIPS on top.
This double kale salad is my take on a kale salad that stole my heart at Alden & Harlow on our trip to Boston last month. The kale chips weren't listed on the menu description for their ubiquitous kale salad and the ambience was so dark that it wasn't until a couple bites in that we all realized what was happening on top of the pile of curly greens. Kale chips make this kale salad anything but ubiquitous.