Summer carrots and zucchini stewed up with a spice blend for an ultra-savory dish with sweet pops of dried figs and filled with umami meaty olives. This Moroccan summer vegetable tagine is comforting and full of flavor without feeling heavy or overly rich – served over a bed of quinoa, it's a perfect vegetarian summer dish!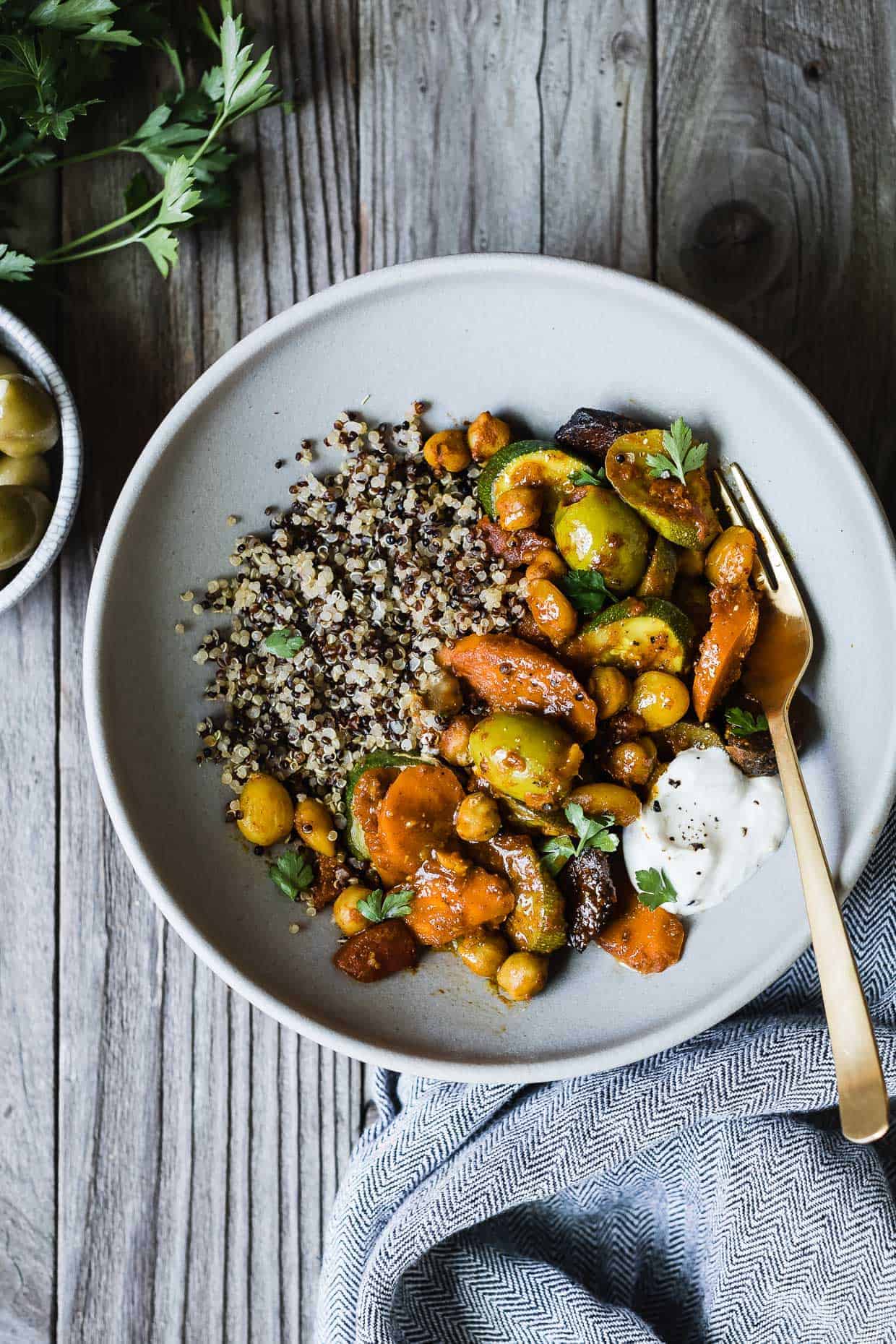 Do spices multiply at the same rate as you scale up recipes? This question boggles my mind. For the first meal at our food styling and photography workshop last June, we quadrupled my well-tested recipe for this Moroccan summer vegetable tagine to serve 16. When we mixed up all the spices, the cardamom suddenly overpowered the blend. I fussed with it a bit, but not too dramatically. Somehow, by the time it all stewed together, the flavors balanced out.
I wonder if maybe a spice only seems overpowering in the blend, but when spread among vegetables and cooked, it calms down? Or, if it really doesn't multiply and, in this case the tweaks I made are what saved the dish, what would happen if I made four separate batches and mixed them together?
Science, please explain.