A triple berry pie wrapped up in an ultra-flaky flavorful gluten-free crust laced with vanilla and cardamom. Perfect for summer's fresh ripe fruit and just as good in the winter with a bag of your favorite frozen berries! Best served with vanilla ice cream on top!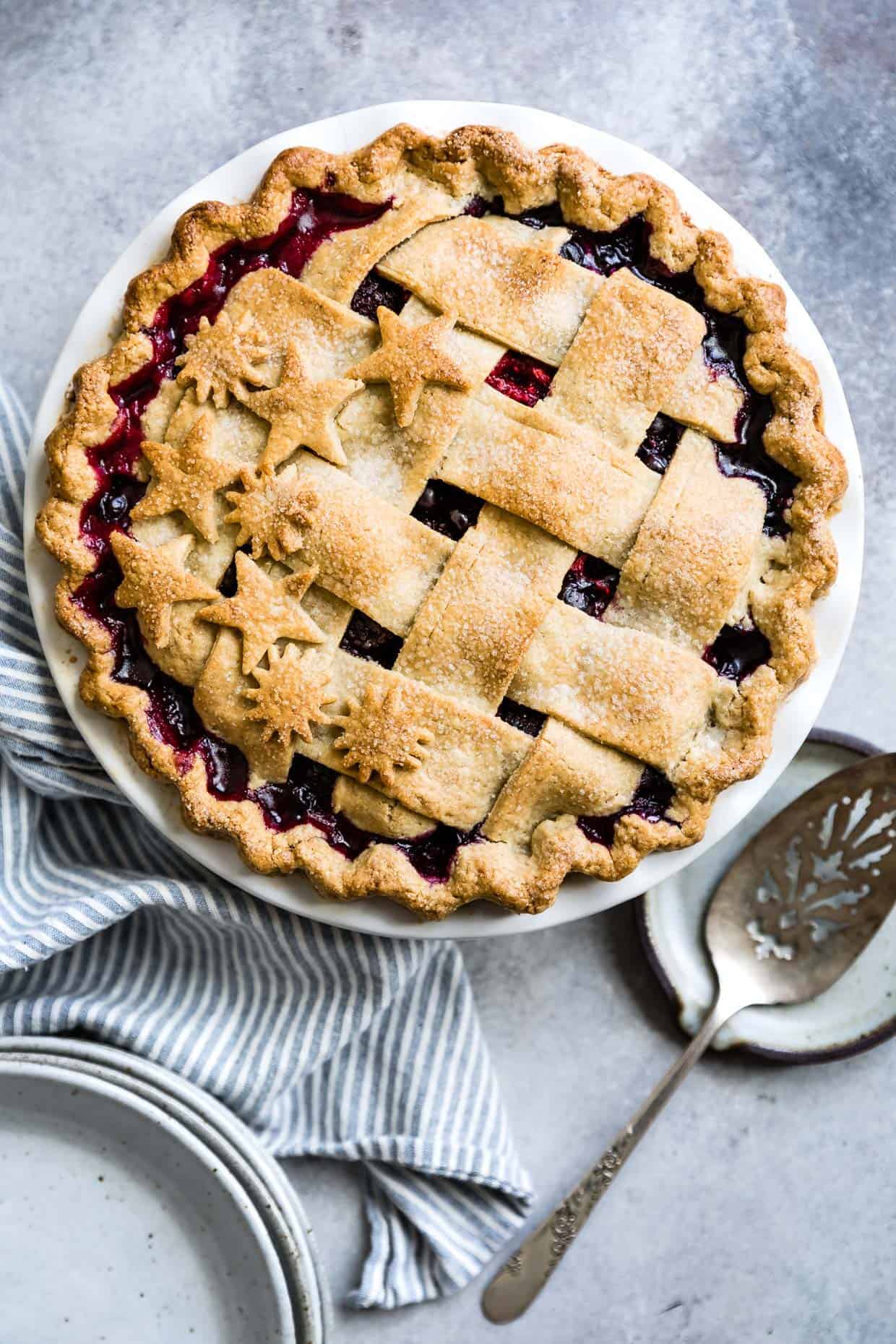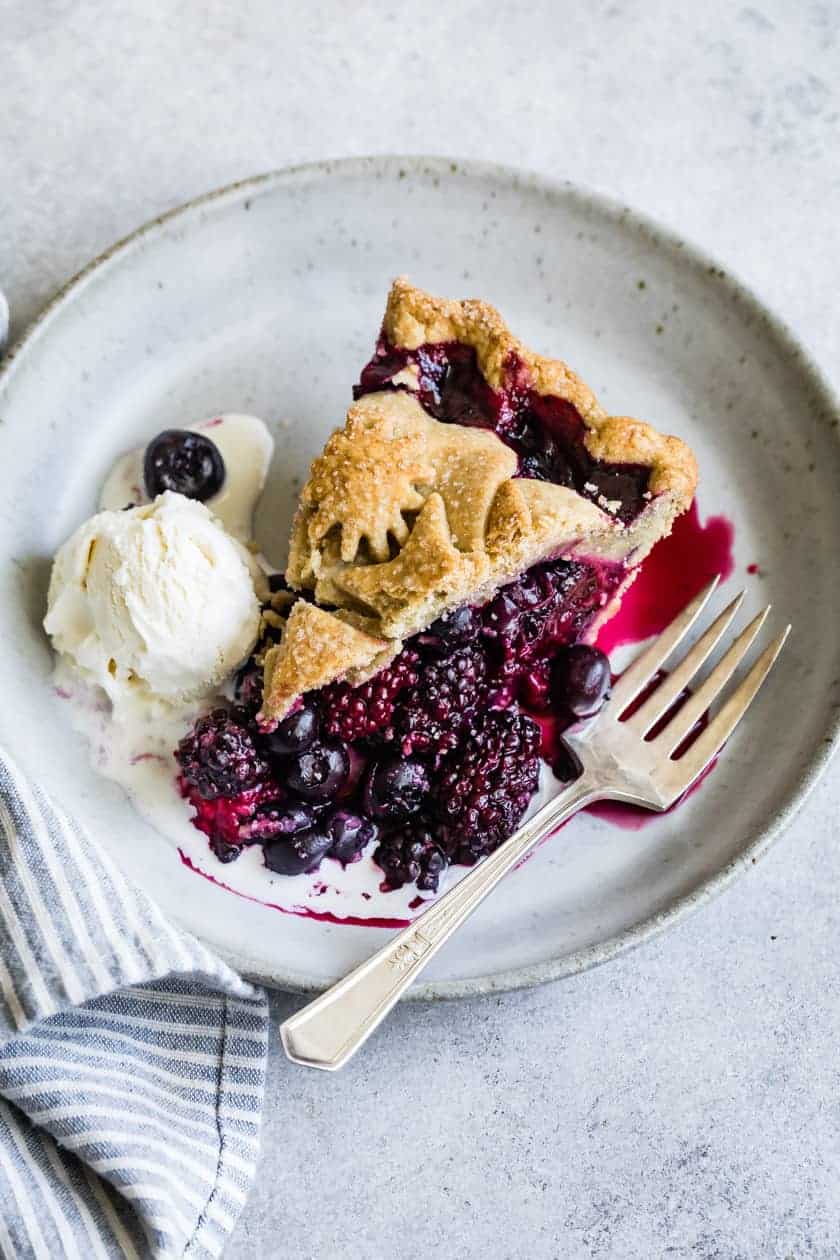 Our 2 year old has never eaten pie before (Before now, that is). Yet somehow, when Zoella came home from daycare last week and saw this lattice crusted triple berry pie sitting on the counter in the far corner of the kitchen, her eyes lit up as she asked "is that dessert, mama?" I'm still baffled by the phenomenon in which early eaters instinctively know what dessert looks like and that everything green is to be approached with caution. Most obvious explanation: humans are hardwired to eat pie.
This triple berry pie with a gluten-free cardamom crust is the fifth recipe in my year-long partnership with Bob's Red Mill. First we ate chamomile oat waffles, followed by matcha macarons with mango buttercream, then buckwheat crepes with roasted cherries & chocolate, and brown sugar peach crumble. Now let's do what we were born to do and eat pie together!