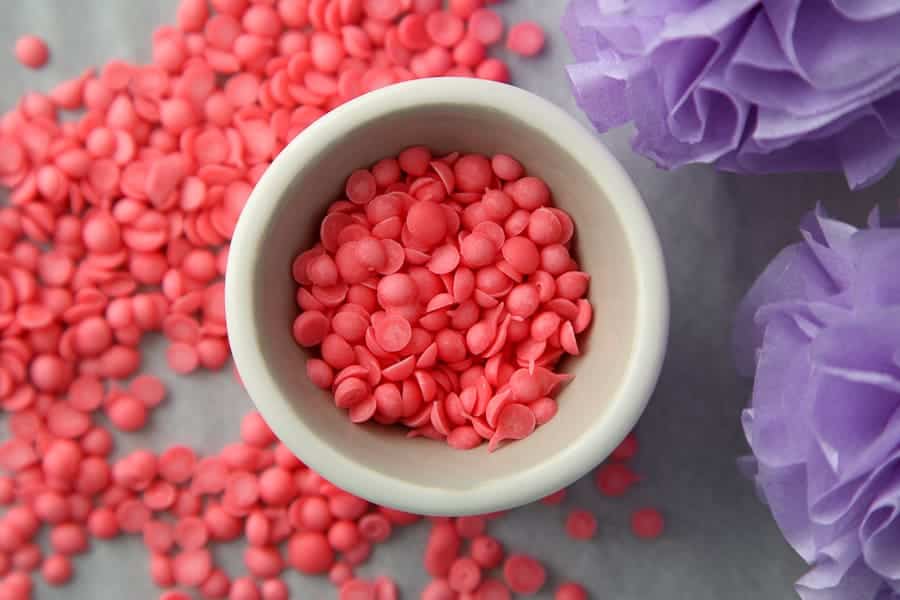 Let's go pink for Valentine's Day, ok? As a kid, I remember making homemade Valentines with my mom. This year, we BAKED homemade Valentines together. Last weekend my mama came for a visit and we spent nearly 24 hours in our aprons baking pink desserts. 24 hours might be an exaggeration, but between burning a batch of lollipops and a few dozen cookies, and heading to the store at 10pm to pick up an oven thermometer, things took a bit longer than expected. Our first pink v-day treat? Homemade sprinkles! Pink velvet sprinkles - the flavor of red velvet with a pink hue. If you're looking for the perfect easy-to-make homemade Valentine to give someone special, wrap up a handful of these pink dots with ribbon and a note. You're the sprinkles on my ice cream.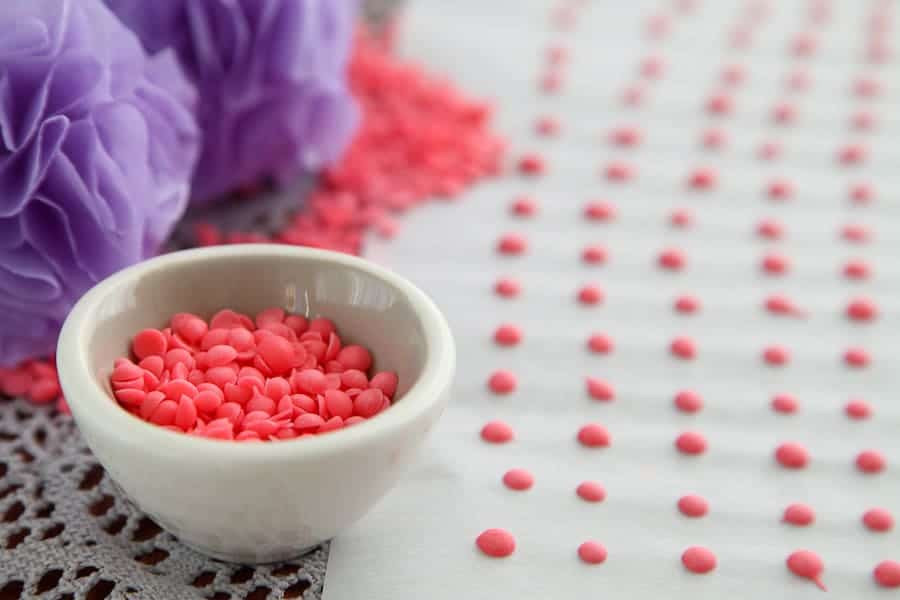 One part of our wedding photographer husband/wife duo, Rachel, asked me to guest blog one of my Valentine's day-themed recipes over on All Things Inspired, where she's got all kinds of pretty things from fashion to family to photography. I'm tickled pink to be sharing this kid-friendly recipe for homemade sprinkles on her blog today.
To read about my cat's mishaps with pink food dye and to find out how to make your very own themed sprinkles, head on over to All Things Inspired.
Recipe available at All Things Inspired.