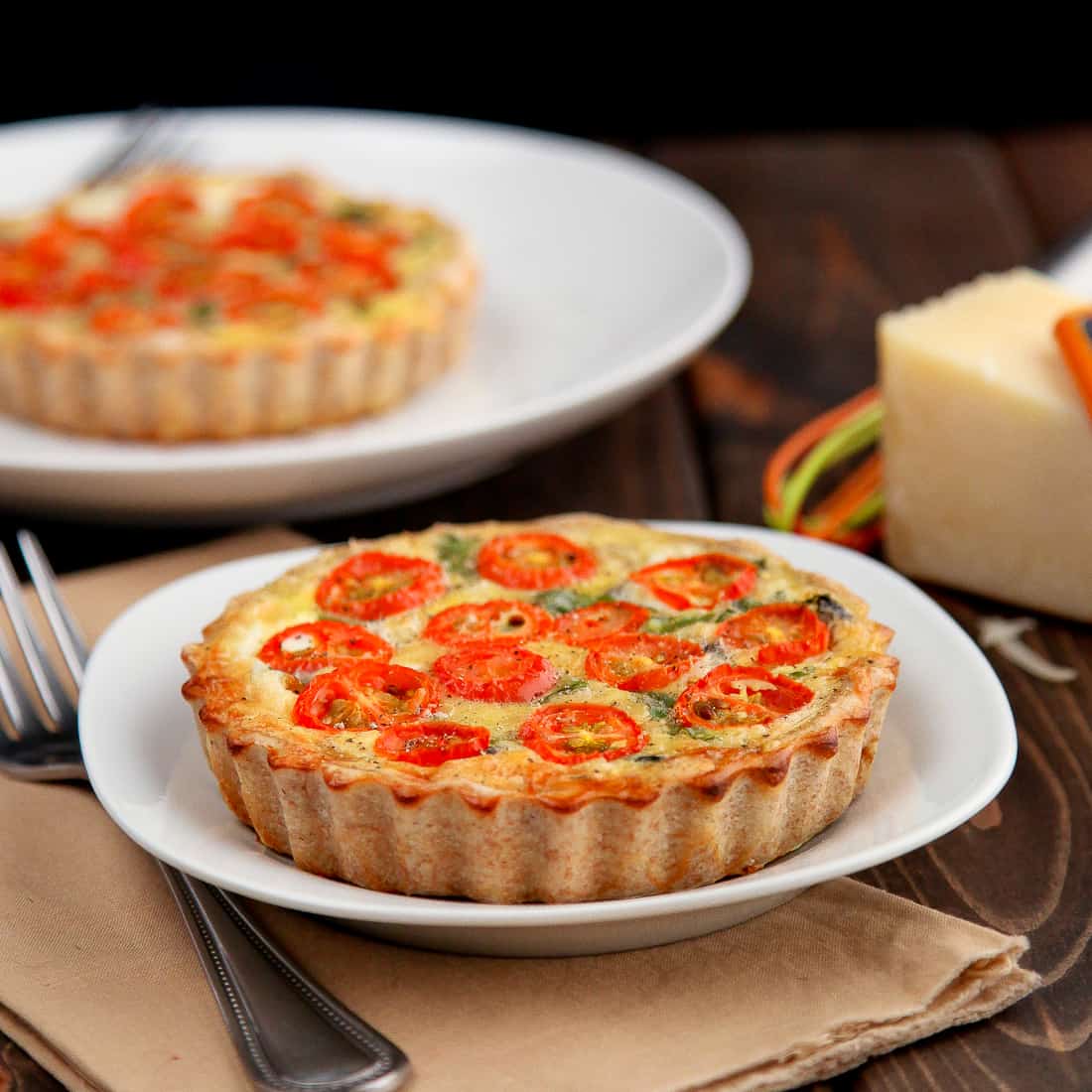 Howdy, folks! We returned from our trip to Texas (more on that in the next post), did a few loads of laundry, and quickly headed out again. Lucas to China and I to my parents' house for a couple of weeks to write a dissertation proposal and work on wedding crafts. In the week leading up to our trip to The South, we planned only super healthy meals in preparation for the pounds of hot links and beef brisket doused in sweet spicy BBQ sauce we'd surely devour in Houston. We had to earn our Texas barbecue. Well, at least I had to; Lucas's Sunday marathon entitled him to as much pulled pork as his heart desired. Before the trip, this vegetable quiche made our taste buds sing and our waistlines happy.
When we first got engaged back in August, our landlords had us for dinner to toast the occasion and served up a quiche so fresh and fluffy that no one could refuse seconds...or thirds. Naturally, I snatched up Cordula's recipe and have made various adaptations of it as a quick weeknight meal many times since (even in little muffin trays for a bite-sized version). Now, the buttery crust I used to make, while crazy addicting, does not jive with my  pre-wedding health goals. I adapted the recipe by using a whole wheat olive oil pastry crust that gives the buttery favorite a run for its money.
After watching him scarf down two in a row, I told Lucas that these individual quiches were healthy, and he naively responded, "yeah, except for the tons of butter in the crust." He was shocked to find out this rendition of the recipe used no butter at all! Zip! Zilch! Nada! The outer pastry is so rich and flakey you'll fool yourself into thinking you're indulging while actually consuming only ¼ the saturated fat of a regular crust. For a gluten-free version, try pressing thinly sliced potatoes into the bottom and sides of your pan and pre-baking them until slightly crispy before pouring in the filling.
Congratulations to Dena from Oh! You Cook! for winning the chocolate balsamic and local olive oil giveaway from last week. Please check your e-mail for instructions on how to claim your prize!
Healthy whole wheat vegetable quiche
Makes four to five 5-inch mini quiches (in small tart pans) or one 9.5-inch quiche (in glass pie pan)
Whole wheat crust**
1 cup whole wheat flour
1 cup all-purpose flour
1 teaspoon salt
¼ cup extra virgin olive oil
½ cup ice water
Mix the flour and salt together in a food processor.
Add the olive oil and pulse until completely combined.
In a steady stream, slowly add the water and pulse until the mixture sticks together when pinched.
Roll the crust into a ball, flatten it, and cut it into 4 equal pieces (leave it as one piece if making 1 big quiche in a pie pan).
Roll out each piece of pastry dough between two pieces of parchment paper until big enough to fill your tart pans and press the dough into the non-stick mini tart-pan. Repeat with all four pieces.
Filling
2-3 cups of cremini and shiitake mushrooms, stems removed and caps sliced thin
4-5 cups of spinach, stems removed
¾ cup of non-fat milk
5 eggs
1 tablespoon all-purpose flour**
Salt & pepper, to taste
¼ cup freshly grated parmesan cheese
1 cup cherry tomatoes, thinly sliced
8-10 basil leaves, coarsely chopped
Preheat the oven to 350ºF.
Quickly sauté the mushrooms and spinach with salt & pepper over medium heat in a large skillet. Set aside.
Whisk together the milk, eggs, and flour. Add salt & pepper, depending on your taste preference.
Divide the cooked spinach and mushrooms among the crust-lined tart pans.
Sprinkle 1 tablespoon of parmesan on top of each tart.
Divide the egg mixture among the tart pans, pouring it over the vegetables.
Sprinkle a bit of fresh basil on top and layer each tart with sliced cherry tomatoes.
Bake for 25-30 minutes, until golden brown and completely set.
Let cool in the tart pans for 5 minutes before serving.
**for a gluten-free version, replace the crust with thinly sliced potatoes and use corn starch instead of flour.