Last updated on April 10th, 2019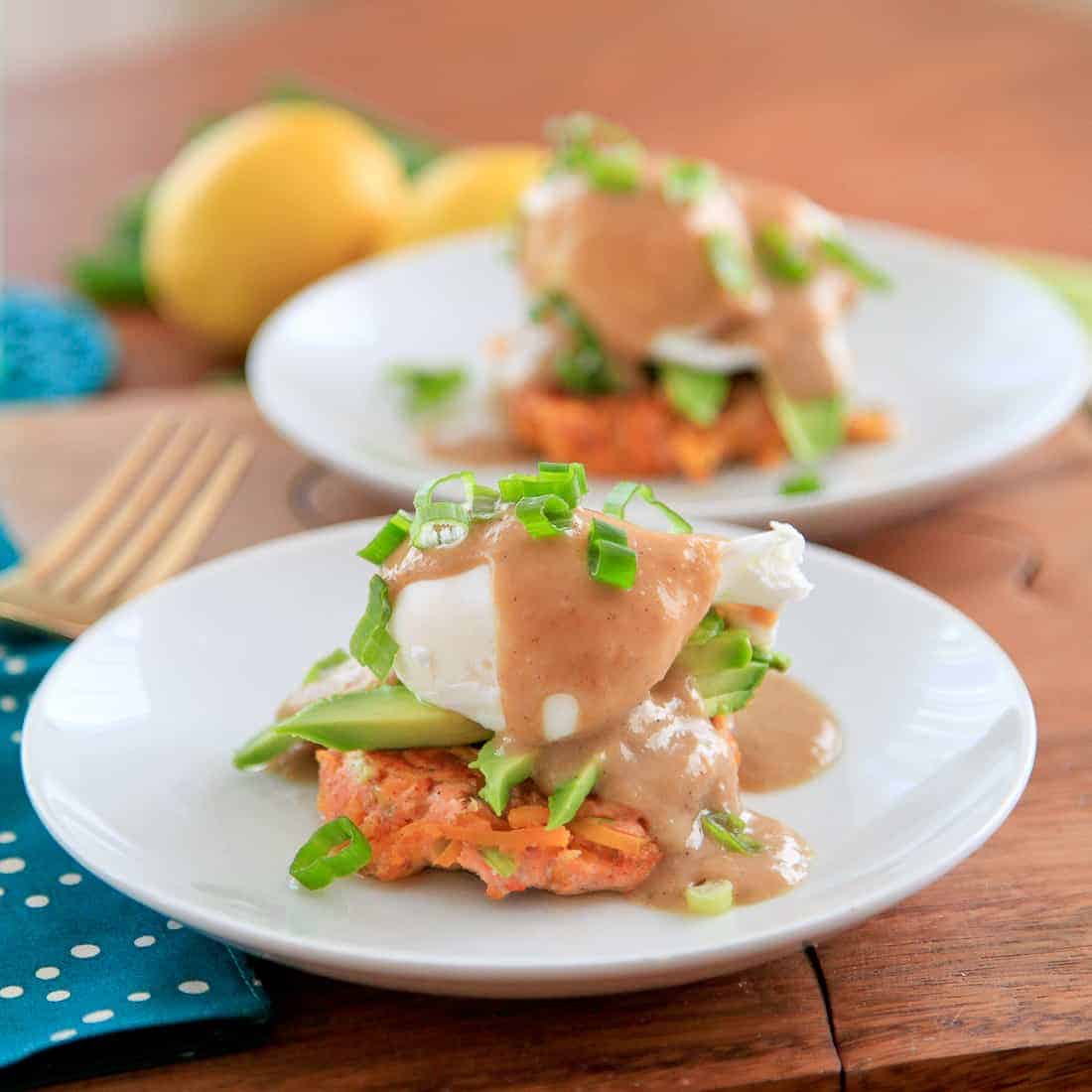 Little known fact: Snixy Kitchen is not my first blog. Back in 2007, I had a five-post stint as a blogger telling detailed classroom stories of teaching adventures, in which I replaced all my students' names with Disney characters. I wrote about the time I discovered that 4th-grade Gaston had written, "Ms. Nix is next," in the margin of his book (next for what?!), and the time Pocahontas raised her hand to, in complete seriousness, announce that she needed to poop. This blog lasted all of 5 days because I discovered that teaching is truly a more-than-full-time job.
After student teaching in a 4th grade summer school course, I jumped head first into a high school where I taught Algebra to almost the entire freshman class. You see, I entered the classroom through an alternative certification program where I earned my credential and Master's degree while simultaneously teaching. Halfway through my student teaching though, I found out that because of major district budget cuts, I'd have to adjust my expectations; instead of teaching elementary school, I'd be teaching high school math. Math had been my first choice anyhow, so this shift was not too difficult to wrap my head around. And, as it turns out, it was also one that significantly redirected my career trajectory.
For the first few months as an Algebra teacher, I kept a running Word document with lists of incomplete sentences meant to trigger memories of stories I didn't want to lose. Shortly after the start of the year though, spending the time rehashing these stories – the ones that had little to do with the academic content, but had everything to do with why I loved the classroom – took second place to lesson planning and constantly trying to improve my instruction.
Now, the stories live mostly in my head and in the various e-mails I sent while teaching. About two years into my Ph.D program in Math Education, my late advisor sent me an e-mail in which she snuck in a reference to something she'd heard me mention in passing weeks before, "Also, I heard you say that you miss teaching. Would love to know more about what you miss especially." Randi had perfected the art of hearing something in your voice that told her this one small thing was really important to you, and then figuring out a way to stretch that at a random point much later. There are so very many things I miss about being in the classroom as a teacher instead of as a researcher, but in reflecting on Randi's question now as a food lover and blogger, the stories of food seem the most poignant today.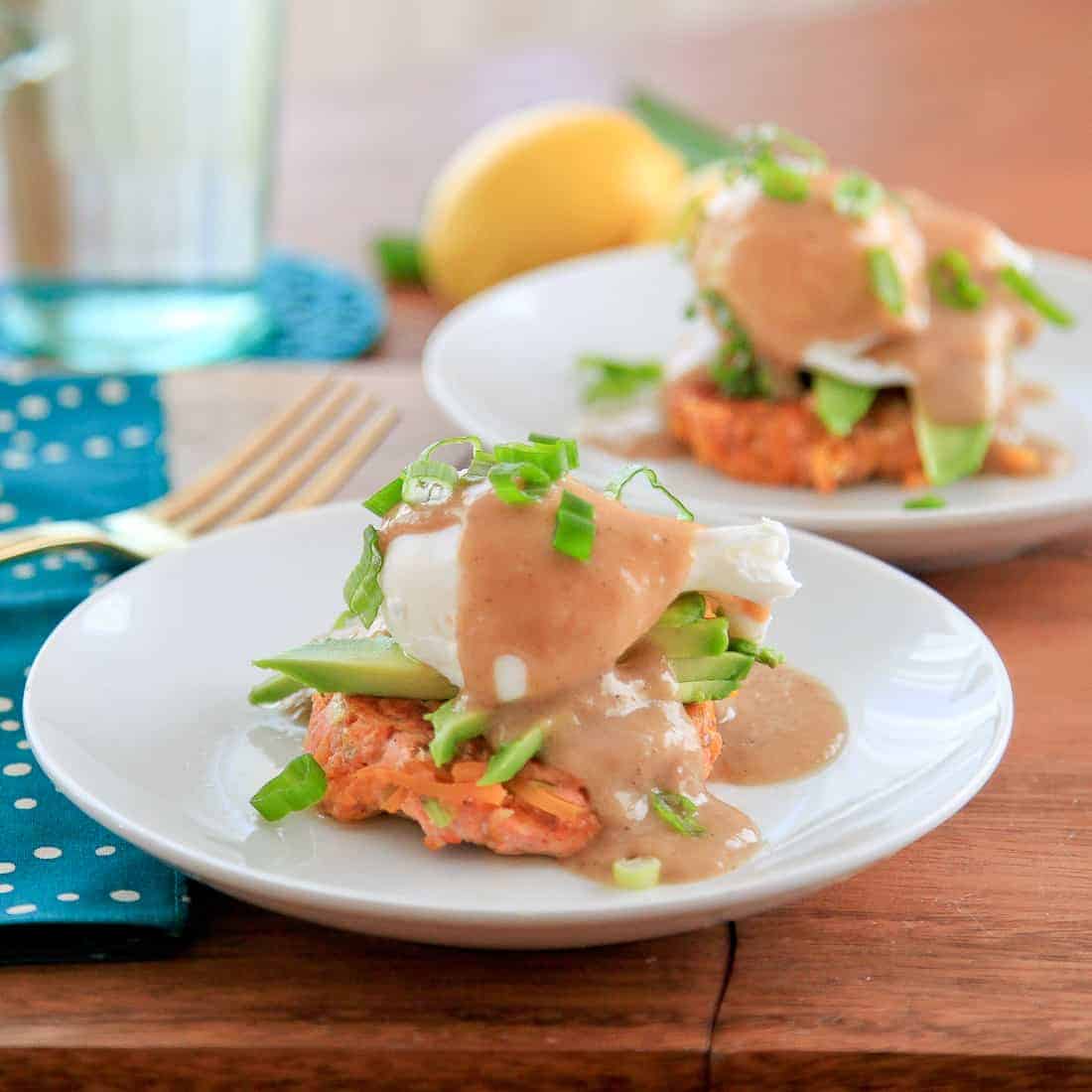 I taught math to two impressively hard-working cohorts of 9th grade students at a culinary arts high school. As a small neighborhood school, the "culinary arts" title simply meant that it was the only elective offered. It also meant that on days when my roommates and I were way too busy grading to grocery shop, I could often buy lunch homemade by my students instead of snacking on cafeteria chicken nuggets. I routinely packed a PB&J sandwich, pretzel sticks, baby carrots, and a bag of almonds. The crew of students who spent lunch in my room routinely asked to share my pretzel sticks, while also emphatically labeling my almonds "disgusting" without ever trying them. Almonds didn't stand a chance.
Food was a language my students and I communicated through; I once baked a birthday cake for a student who otherwise wouldn't have had a celebration, and, likewise, on what my students thought was my 30th birthday (but would later find out was only my 24th;), a dynamic duo brought two dozen homemade cupcakes for me. You may also remember that I once served up a gloppy mess of a peanut butter cheesecake that definitely needed spoons to eat, but my students accepted the gesture and ate it all with a smile anyway.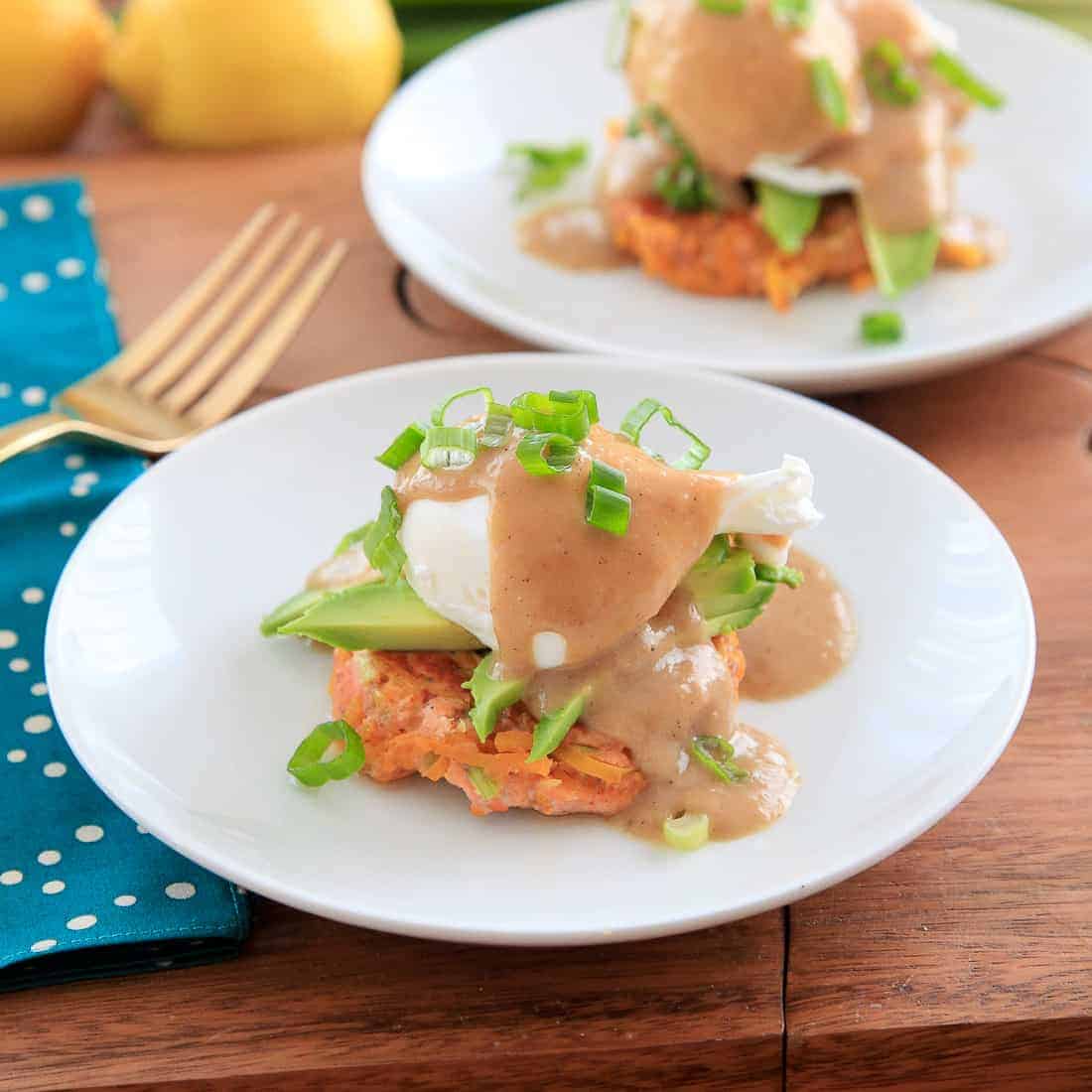 To be honest, I can't recall any of the dishes I bought from the culinary class over the years…except one. It was the day I learned what hollandaise sauce was and that I wasn't a fan. I'm all for Eggs Benedict, but pour spoonfuls of butter and egg yolk over the top and I'm done. In reflecting on what I miss about teaching – my students – I decided to ramp up traditional hollandaise sauce into a recipe my taste buds would enjoy. I poured the smooth sauce over butternut squash salmon cakes, avocado, and a runny poached egg. With 1/5 the butter, this hollandaise sauce packs unique rich flavors with way fewer calories. More please!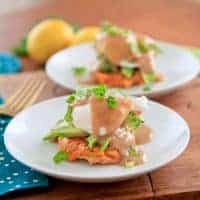 Miso hollandaise sauce
Ingredients
1 tablespoon olive oil
1 small onion, chopped
2 garlic cloves, minced
2 tablespoons unsalted butter
1/4 cup white miso
1.5 tablespoons corn starch
Juice of 1 lemon
1 egg yolk
2 cups of water
Salt and pepper to taste
Instructions
Heat the olive oil in a large skillet over medium heat. Add the onion and sauté for 5-7 minutes, until soft and beginning to brown.
Add the garlic and half of the butter, and continue cooking for 2-3 minutes, until the garlic is fragrant, but not burned.
Mix the miso with 1 cup of the water in a separate cup, until combined. Add it to the pan and cook for another 4 minutes.
Transfer the mixture to a food processor and purée until smooth.
Return it to the pan and add the last cup of water. Continue cooking over medium heat.
Combine ½ cup of the sauce with the corn starch and whisk until dissolved.
Whisk in the egg yolk and lemon juice.
Pour this mixture into the skillet. Whisking vigorously, add the second half of the butter and continue cooking until the sauce has begun to thicken.
Remove from heat and pour the sauce through a fine mesh strainer to ensure a silky texture.
This post is brought to you by Kaplan University and BlogHer. As always, all content, ideas, and opinions above are my own.
Whether you're seeking further success in your current role or a new opportunity, Kaplan University can help you prepare for the exciting possibilities ahead.*
As an accredited university built on more than 75 years of experience,† Kaplan University offers a wide range of career-focused programs designed to develop the skills and knowledge leading employers seek. Our focus: to offer you the most direct educational path to achieve your goals.
Are you ready for a change? Learn more at kaplanuniversity.edu
* Kaplan University cannot guarantee employment or career advancement.
† Kaplan University is regionally accredited. Please visit http://www.kaplanuniversity.edu/about/accreditation-licensing.aspx# for additional information about institutional and programmatic accreditation.