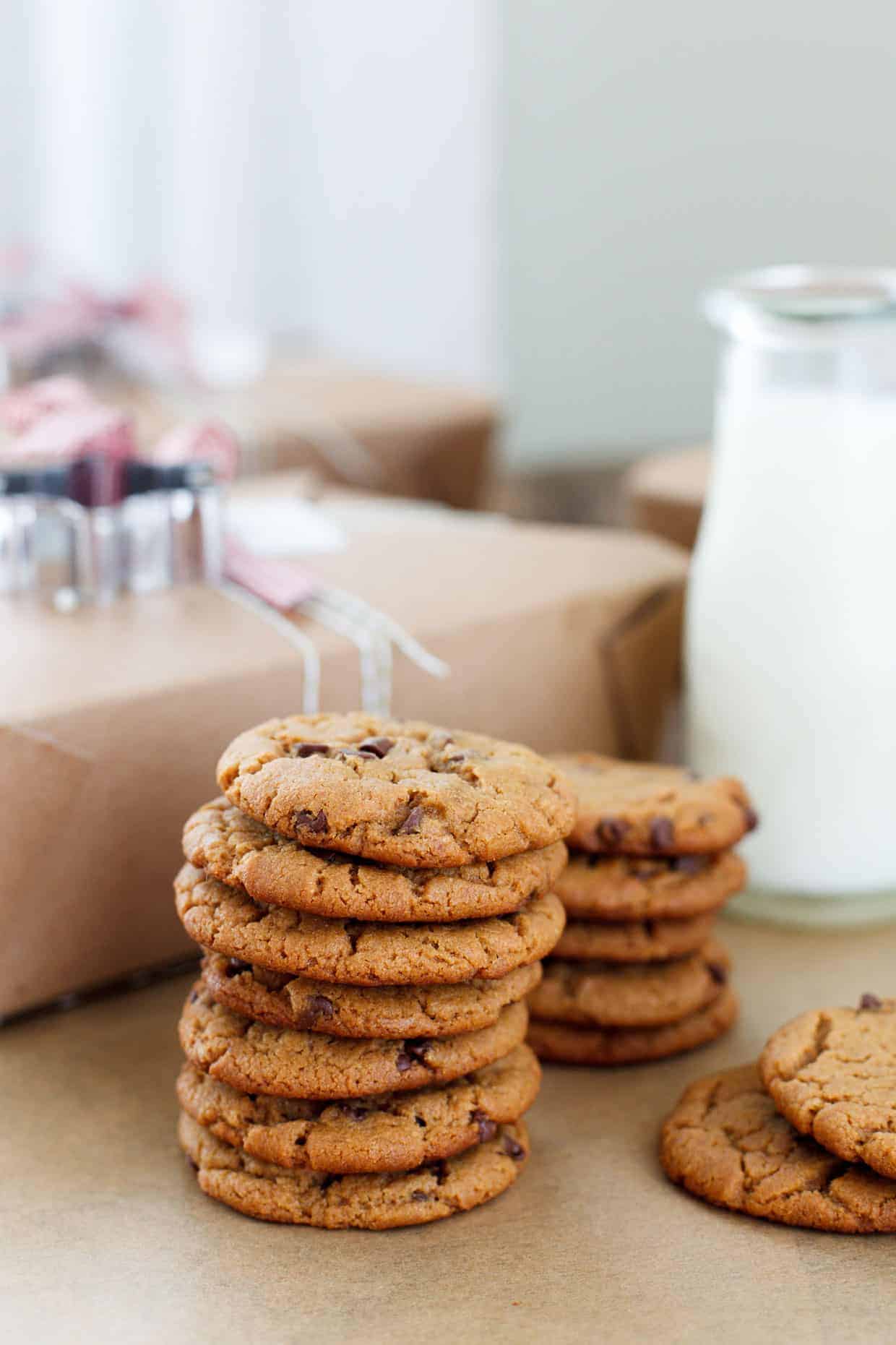 The first time I made these flourless peanut butter chocolate chip cookies, I squished a scoop of ice cream between them to make homemade peanut butter caramel ice cream sandwiches for my BFF's birthday. I invited him over without a "wear stretchy pants" warning and force-fed him a four course dessert menu for dinner: lemon meringue s'mores, pumpkin cheesecake mousse, pumpkin spice muffins, and, for the final course, a peanut butter caramel ice cream sandwich (plus 8 more sandwiches wrapped up to go).
For future reference, an invitation to my house comes with an implied "wear stretchy pants" warning, k?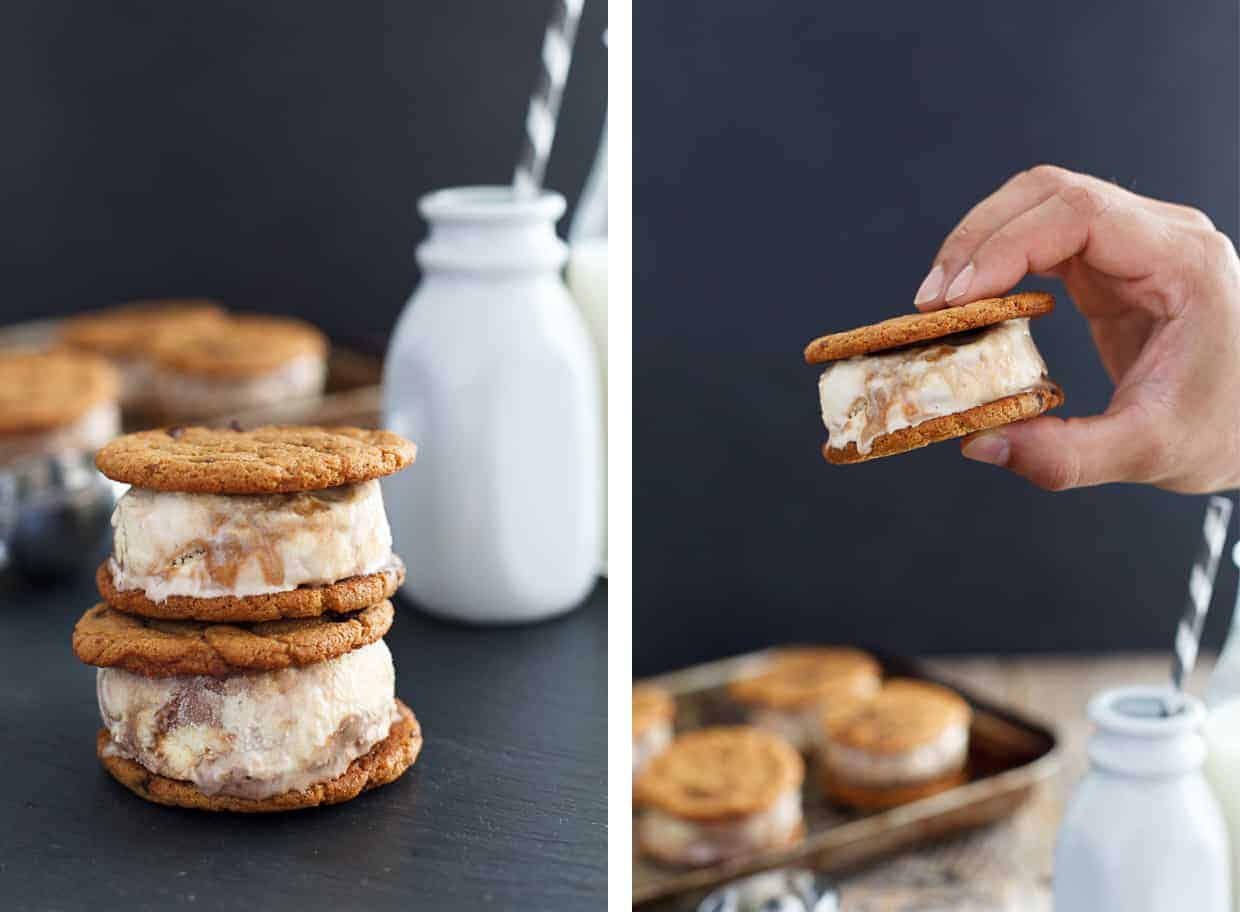 These cookies should come with the same warning. The day after I made the second batch, I ate a dozen while grazing past the kitchen whenever I got bored (work from home problems). These are the chewiest and peanut-butteriest PB cookies I've eaten. I'll worship any cookie that gives me all those qualities and is naturally gluten-free with only 6 ingredients. You have my heart, cookie.
They've been making regular rotations with these few-ingredient flourless salted almond chocolate cookies whenever we need cookies (Always - I always need cookies.).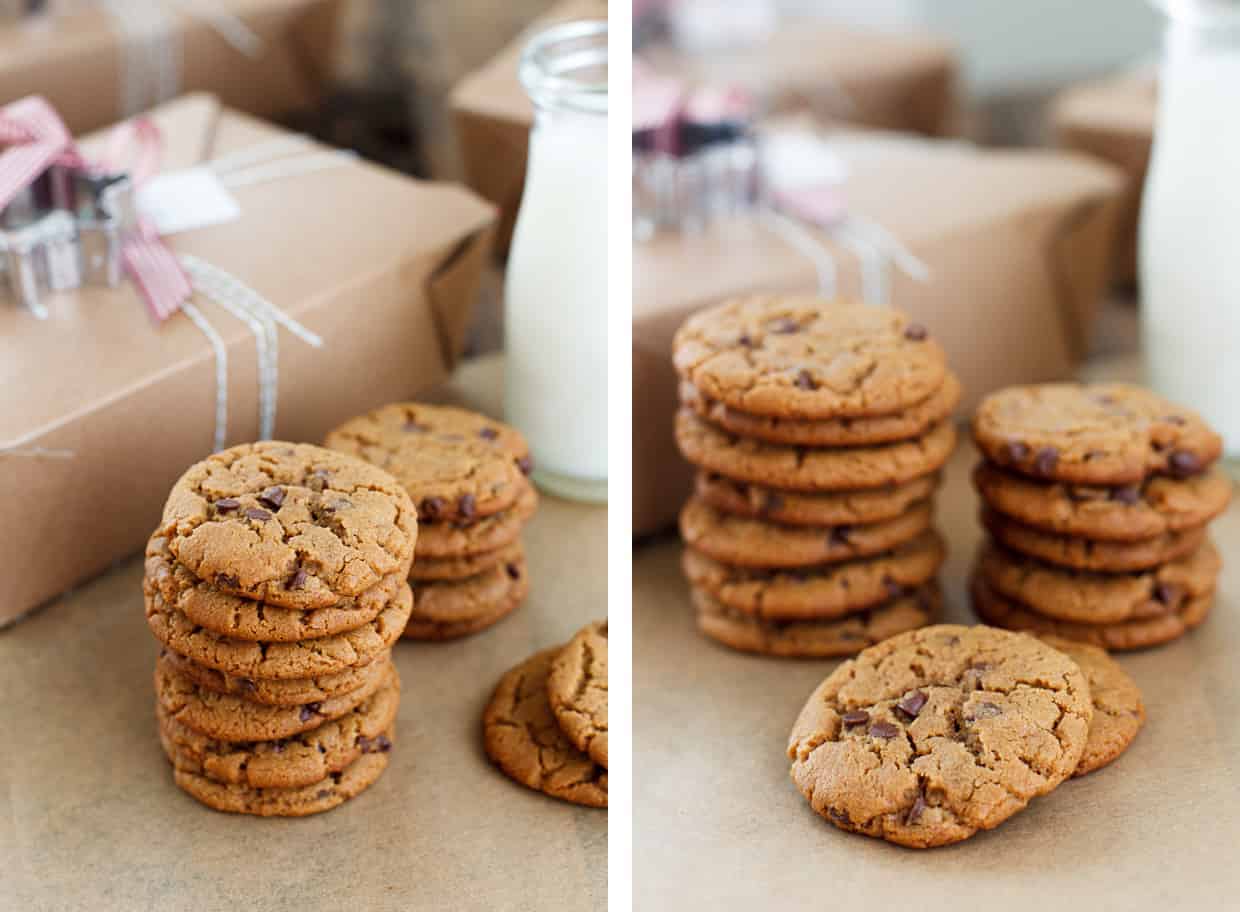 Back in October, I found out about The Great Food Blogger Cookie Swap. Three food bloggers will mail me a batch of their homemade cookies? SIGN ME UP. Plus, it's a fundraiser to support research on pediatric cancer therapies.
So wait: I get to bake cookies, fund a bit of cancer research, and get three surprise boxes of cookies in the mail sometime in December? Every part of this sounds like a good idea. (Sign up to follow along the swap and to see the big roundup of all the cookie recipes later this week!)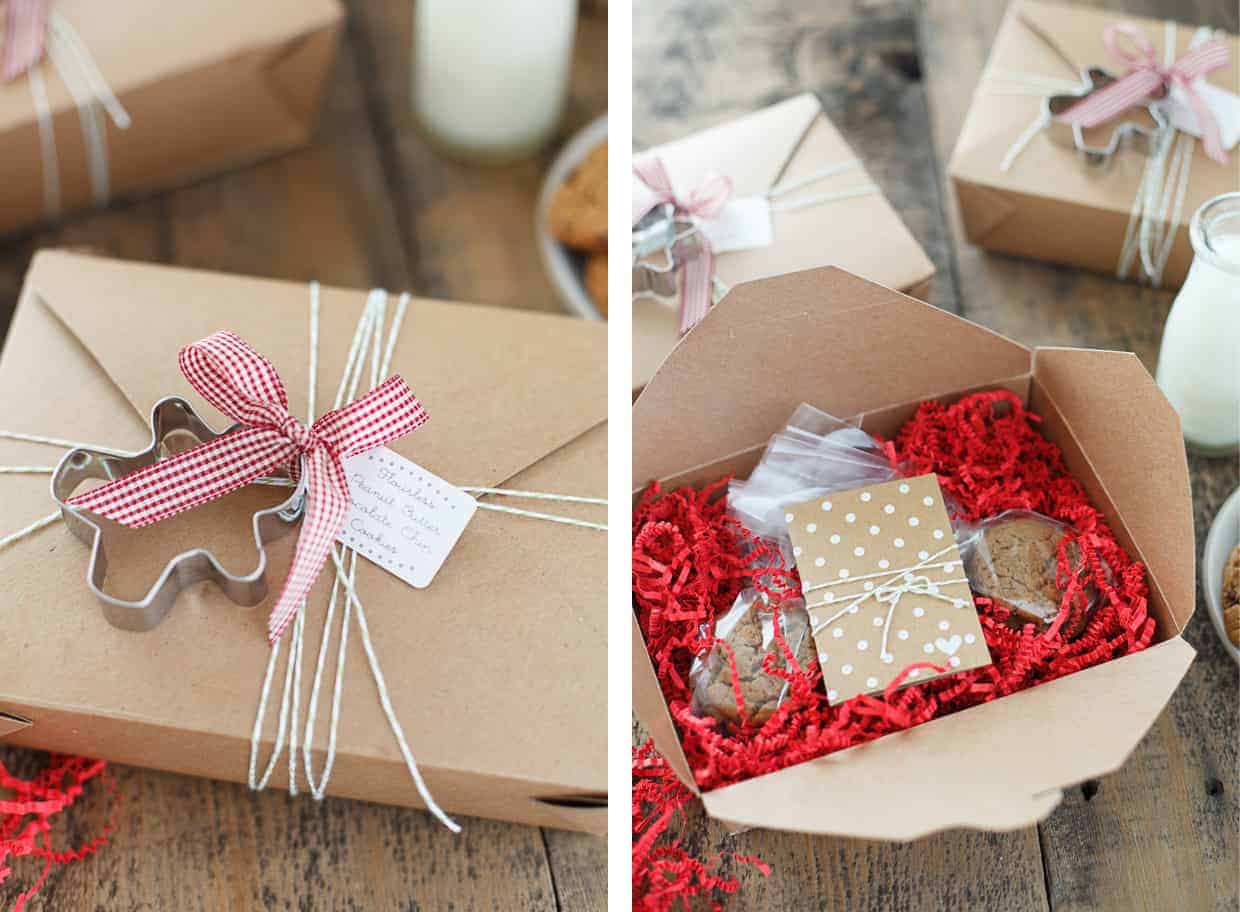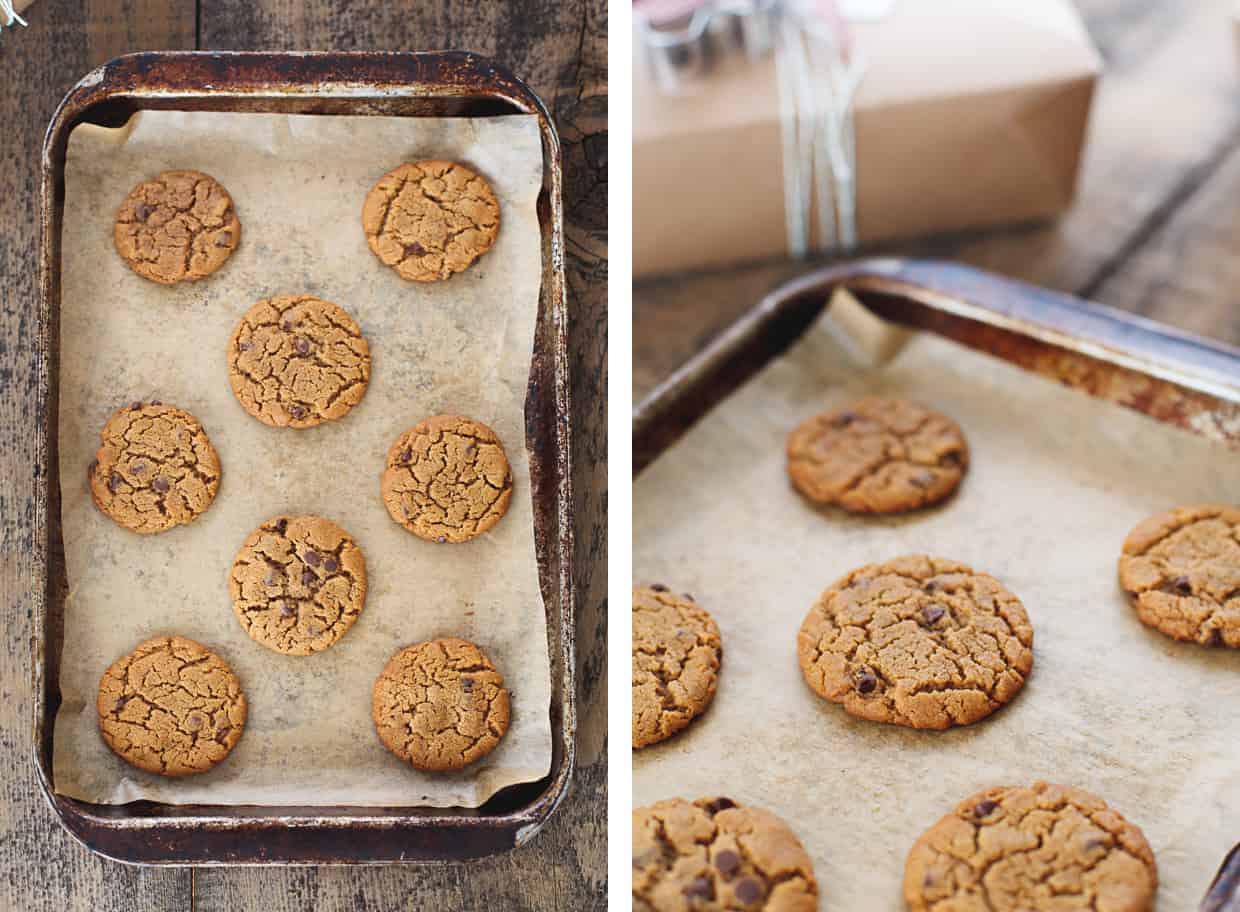 For my part I shipped off three dozen of these flourless peanut butter chocolate chip cookies to Food By Mars, Flippin' Delicious and Sassy Southern Yankee. These peanut butter morsels are soft, chewy, and not delicate at all, so I figured they'd hold up well getting tossed around in the mail for a few days. Just to be sure, I baked a few extra dozen after I shipped off my cookie swap batches (go big or go home, right?), and threw some of them around the kitchen in a Ziploc for a day before devouring every last one.
In truth, I accidentally dropped the bag, but either way, they've passed rigorous stress-tests with flying colors.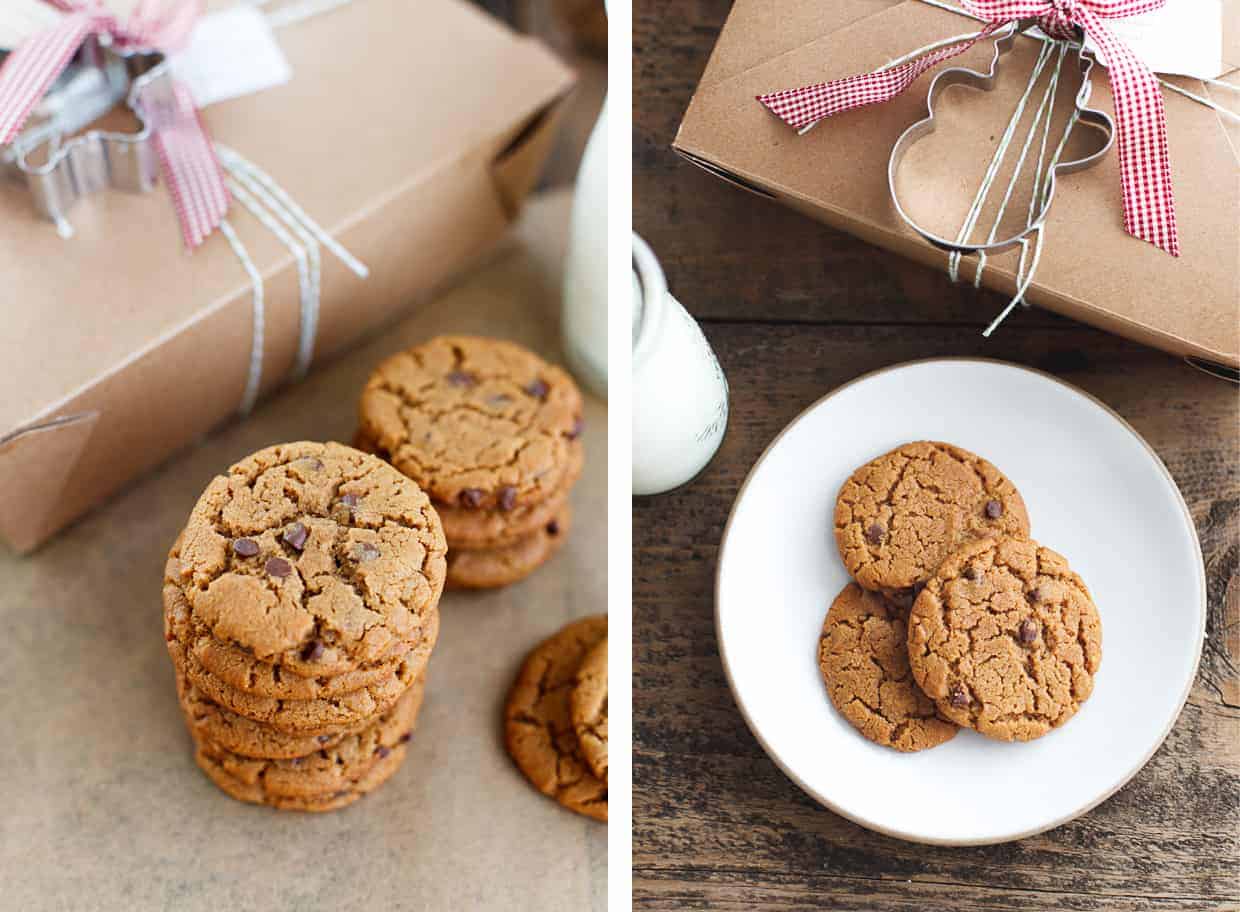 The best part? In return, I got these three delicious batches of cookies from Kumquat Blog, Cucina Kristina, and Brooklyn Locavore. The cookies didn't survive a week in my house. I am a cookie monster.
Also, why am I not already putting marshmallows and peppermint in everything?!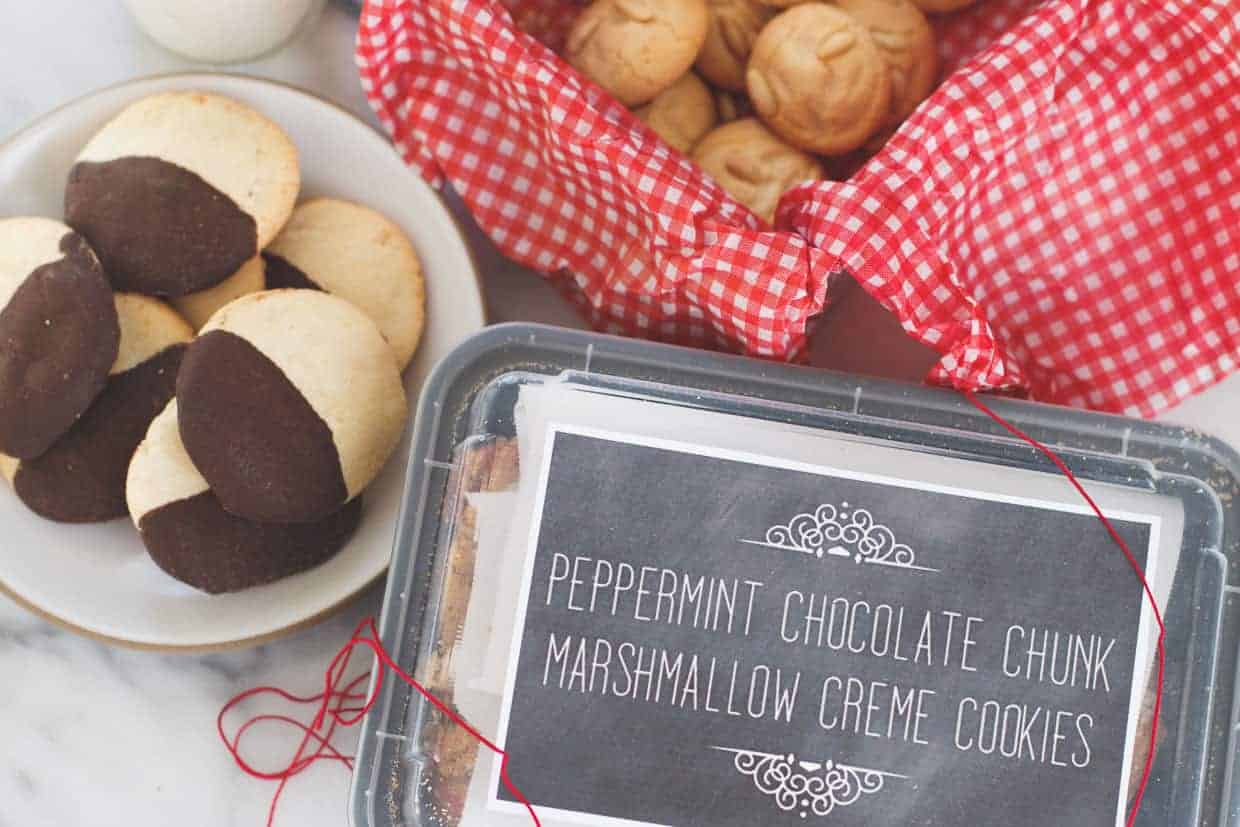 Thanks for reading Snixy Kitchen! To stay up on what's coming out of my kitchen,  follow me on Facebook, Instagram, Twitter, Bloglovin', or Pinterest, or subscribe via e-mail to get new recipes right to your inbox.

Flourless Peanut Butter Chocolate Chip Cookies
Ingredients
1 cup dark brown sugar
1 large egg
½ teaspoon baking soda
¼ teaspoon salt
1 teaspoon vanilla extract
¼ cup mini chocolate chips (optional)
Instructions
Preheat the oven to 350°F.
In the bowl of a stand mixer, cream the peanut butter and sugar on medium high until smooth.
Add the egg, baking soda, salt, and vanilla. Beat to combine, scraping down the sides as necessary.
Add the chocolate chips and beat until evenly distributed.
Roll a tablespoon of cookie dough into a ball and flatten into a 1.5-inch disk. Drop each disk onto a silpat mat or parchment-lined baking sheet, about 2-inches apart (I found the silpat mat cookies were the best texture).
Bake for 8-10 minutes, until soft and LIGHTLY browned on the bottom, but not browned on the sides or top*. Let rest on the baking sheet for 3-5 minutes then transfer to a wire rack to cool.
Notes
*If you cook until the edges begin to brown, your cookies will turn out crunchy instead of chewy (and you'll still eat them because: yum, but chewy is totally where it's at).
Tips for the best cookies:
Do not refrigerate your dough or when it bakes, the bottom will get crispy before the insides cook up (I learned this the hard way).
A silpat mat on a light cookie sheet produces the best results. If you're using parchment paper or a dark cookie sheet, check the time after 7 minutes to make sure they don't over cook.
Slightly adapted from Tina's Chic Corner