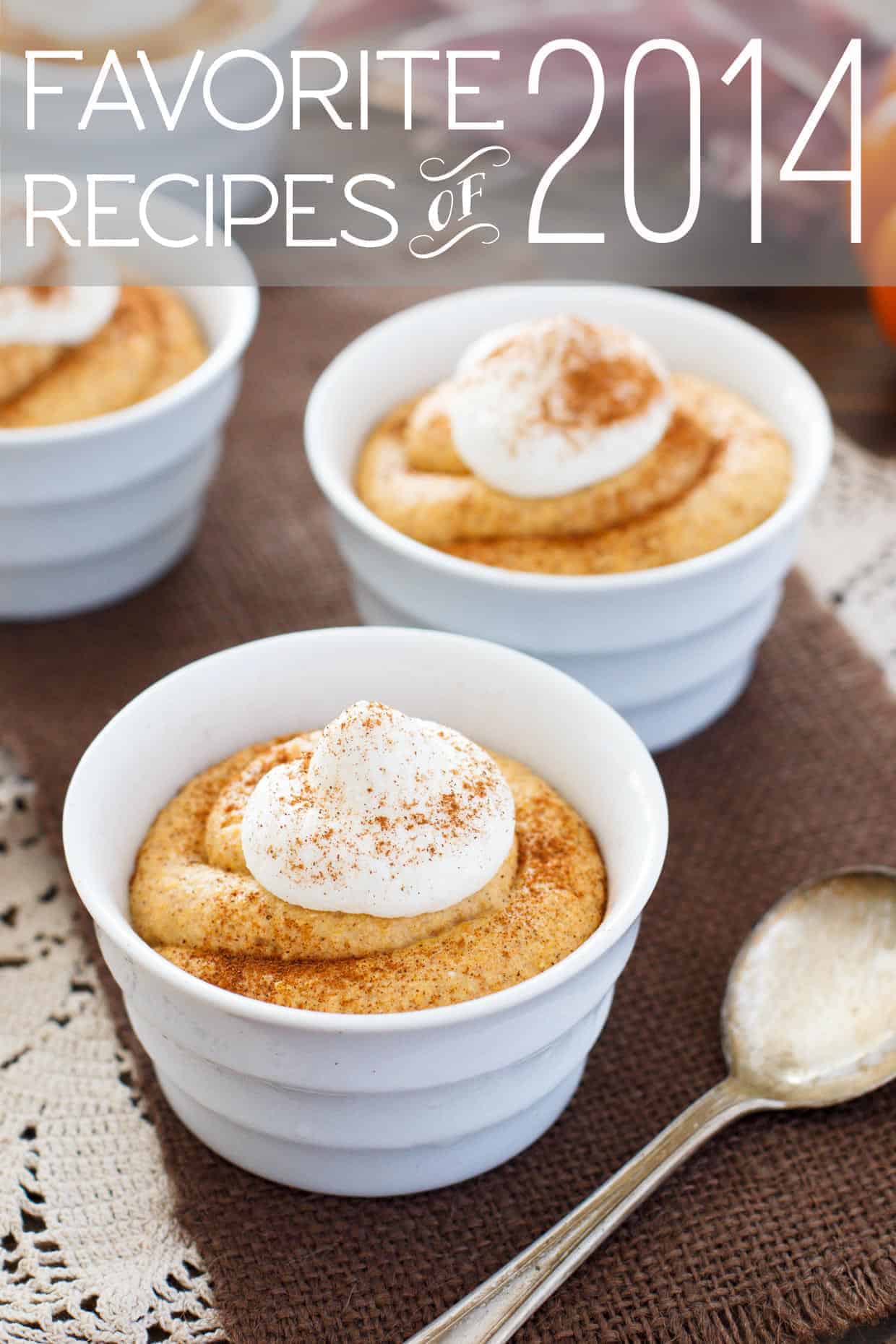 With 2015 barreling its way in, I'm freaking out just a tad. With the new year, comes my very last semester of graduate school (yay!). Except that means: only one more semester to finish up this dissertation, get it signed off, and find a job.
"Welcome to the real world, Sarah." - 2015
While I've had a full-time job and been in the real world before, this will be the first time since I was 5 years old that I'm not also in school. Summer's going to take on a whole new meaning. Cue major heart palpitations.
What do I do when I'm anxious? Dive head first into food. Let's do that.
But first, I want to reflect on this past year. 2014 flew by faster than any year so far (maybe I say that every year?), but it left lots of highlights in its wake:
We tried (and failed) to roast a pig in a pit in our backyard.
My brother finally proposed, which means I'm finally getting a sister. Speaking of said future sister-in-law, her DEBUT novel Love and Other Theories hit the shelves today - a young adult fiction about the complexities of high school dating and love. You should read it.
I taught myself web design and gave Snixy Kitchen a remodel with a custom-designed and built theme.
Lucas and I celebrated our first year of marriage.
Lucas got his first product, OmieBox, funded on Kickstarter - an innovative lunch box that holds hot and cold food all in one box.
I've made lots of new incredibly inspirational and generous friends - both online and off - through this space on the internet and they're all teaching me so much about friendship, food, photography, and blogging. It's pretty special.
And with that, let's eat our way back through 2014. Below is a list of the most popular recipes on Snixy Kitchen from this past year based on traffic - your favorite 14 recipes. Thank you to every one of you who reads my stories, shares a recipe, tries a dish, leaves a comment, or just keeps coming back for more. This space wouldn't exist without you. Here's to 2015!
#14: Zucchini Arepas: Zucchini Corn Cakes with Cheese, Salsa, and Guacamole - These corn cakes have a crispy shelled exterior and a light and fluffy corn cake center that are the perfect edible plate for all kinds of toppings.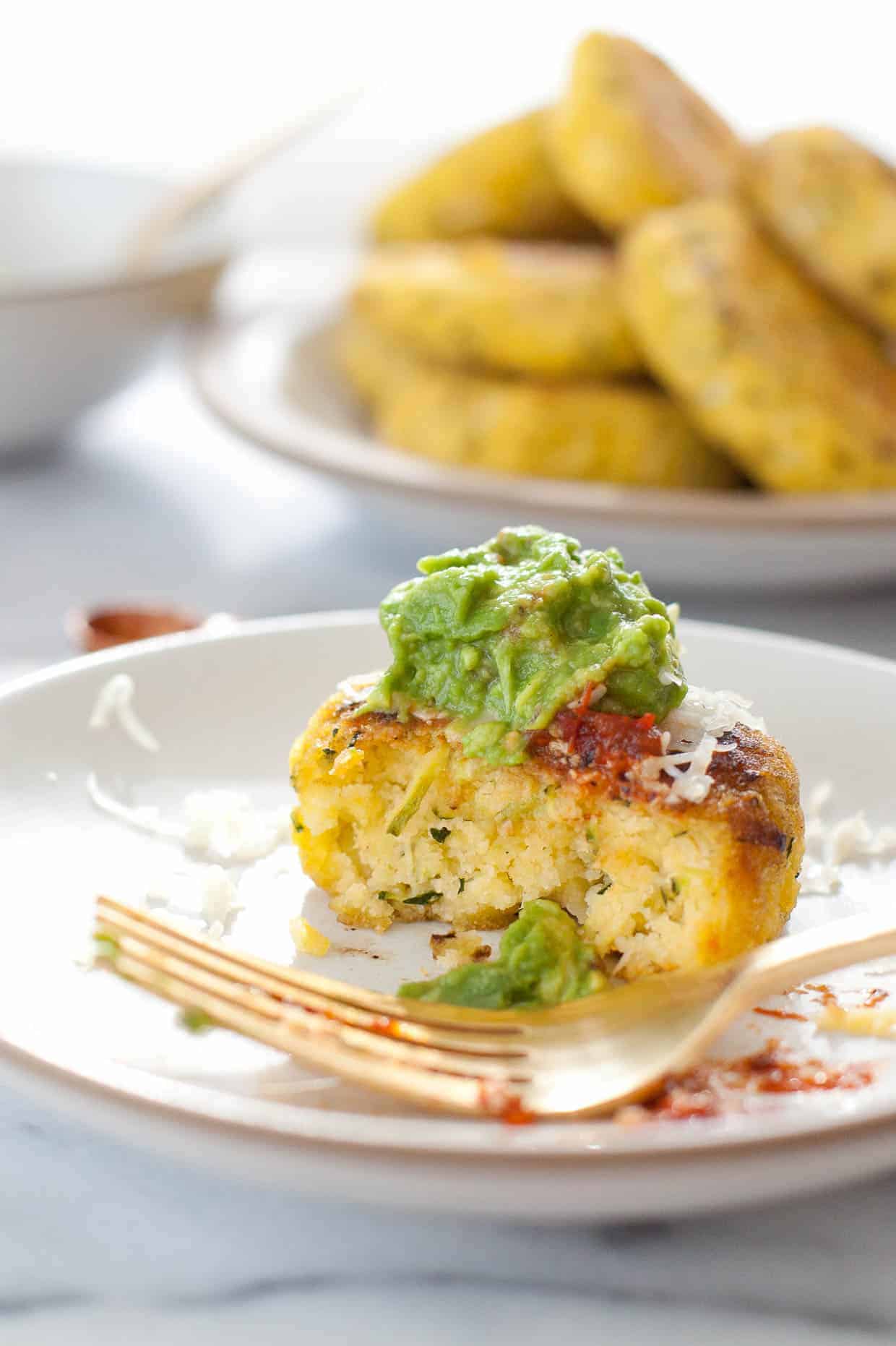 #13: Butternut Squash Soup with Parmesan Crisps - "I love, love, love this soup! I made it for a family/friends "cook off" and I won! I topped it with crispy apple cider bacon. Just made this again tonight. Perfect for fall!" - Katelyn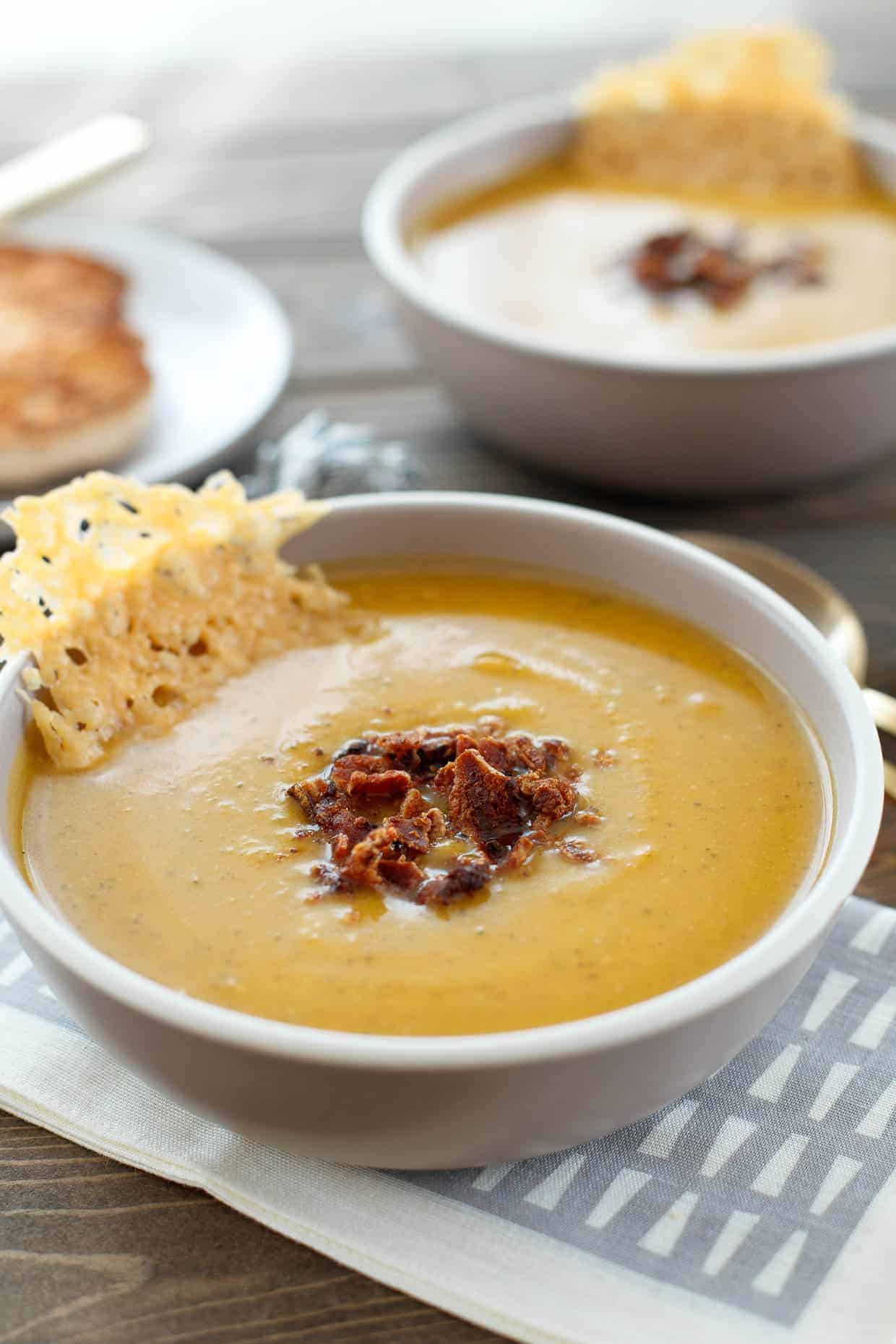 #12: Flourless Salted Almond Chocolate Cookies - This wedding of salt, almonds, and chocolate is addicting. I've made these cookies with different add-ins and they're always a chewy, gooey, chocolate-y hit.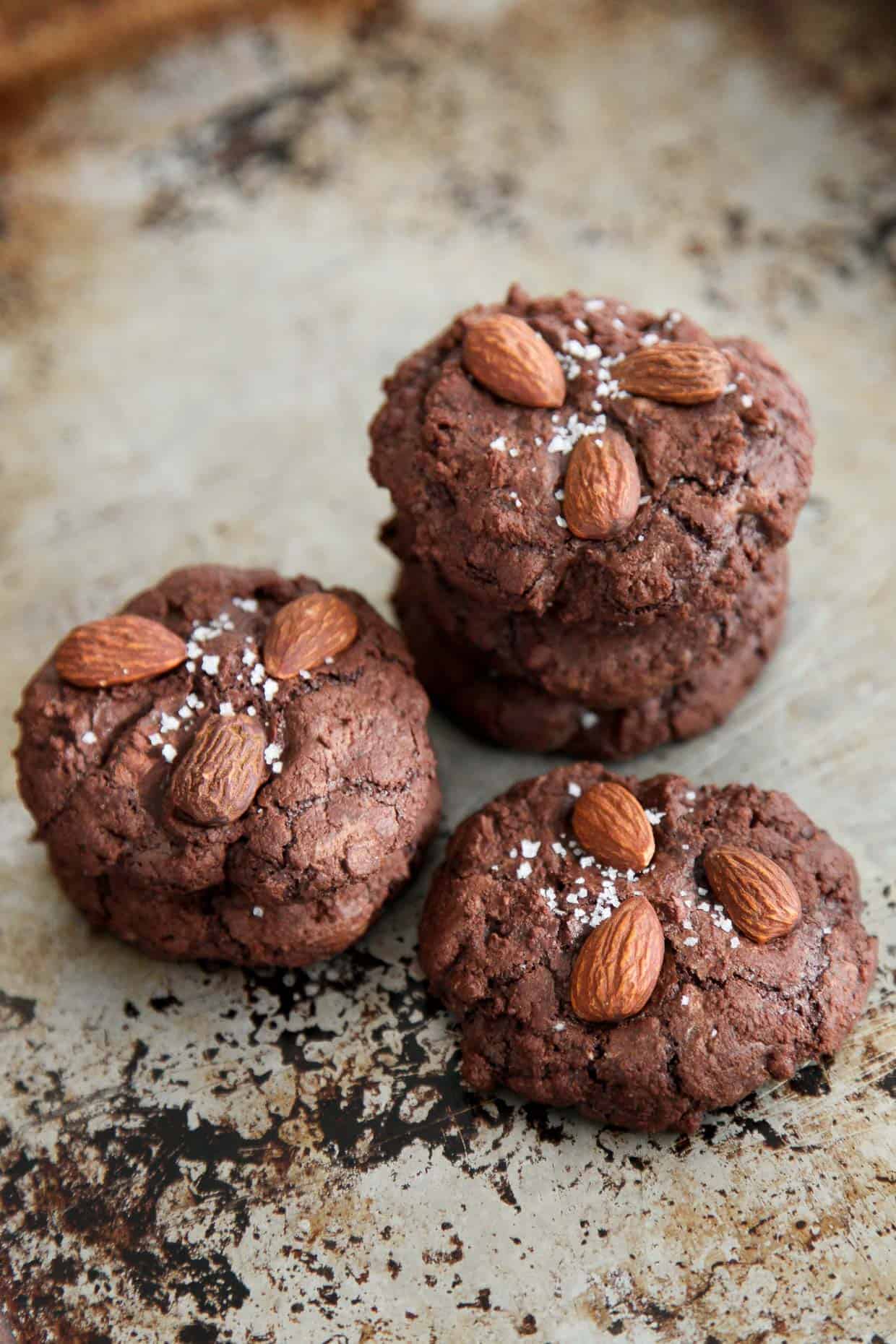 #11: Guilt-Free Shrimp & Veggie Fettuccine with Cauliflower Alfredo - With half the calories of a traditional fettuccine alfredo, and 1/10th the grams of fat, you'll be shocked by how remarkably close to the real deal this skinny alfredo recipe tastes.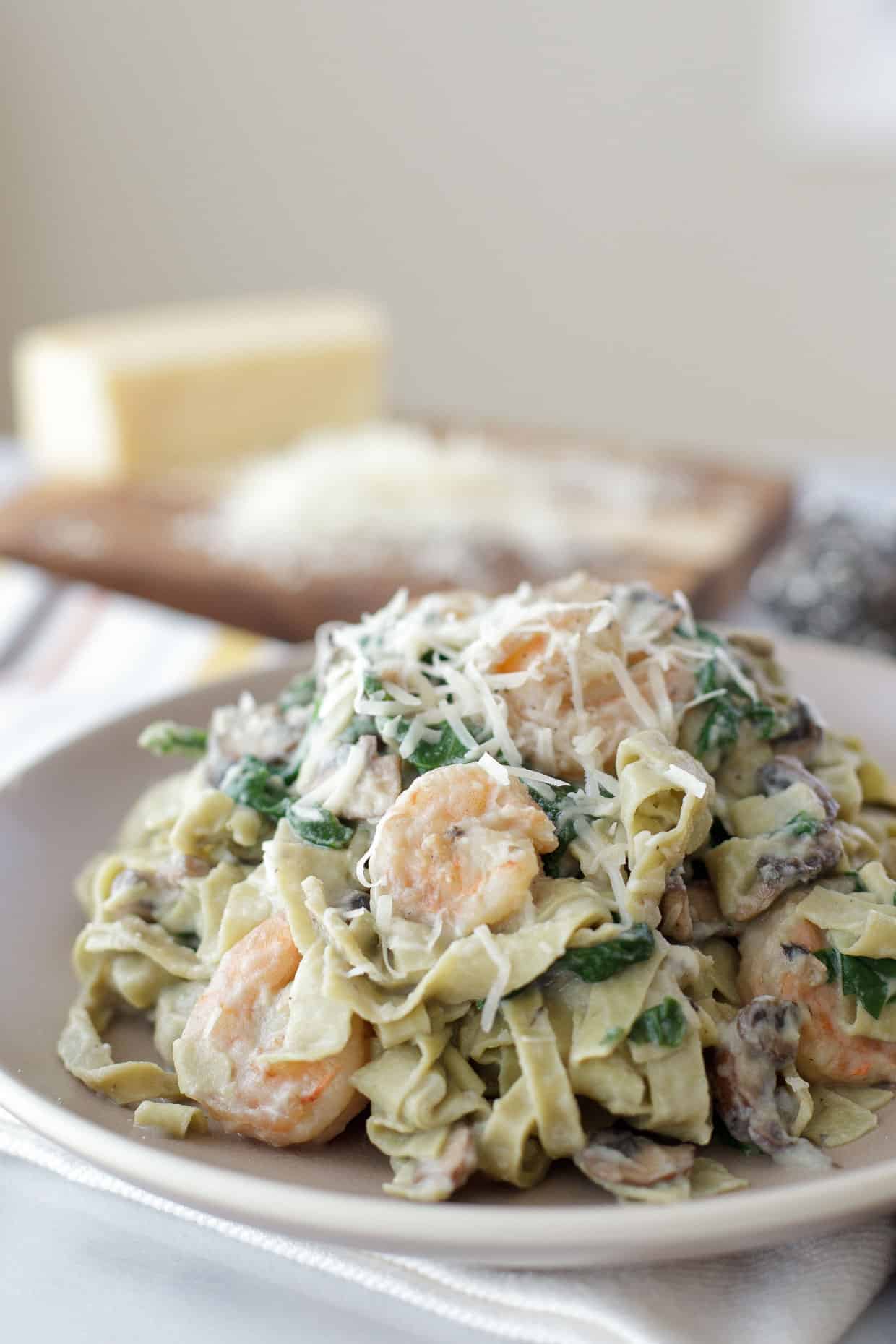 #10: Sun-Dried Tomato, Basil, and Mozzarella Turkey Meatballs - "Absolutely delicious! I baked the meatballs for 30 mins instead of frying them and they turned out awesome." - Steph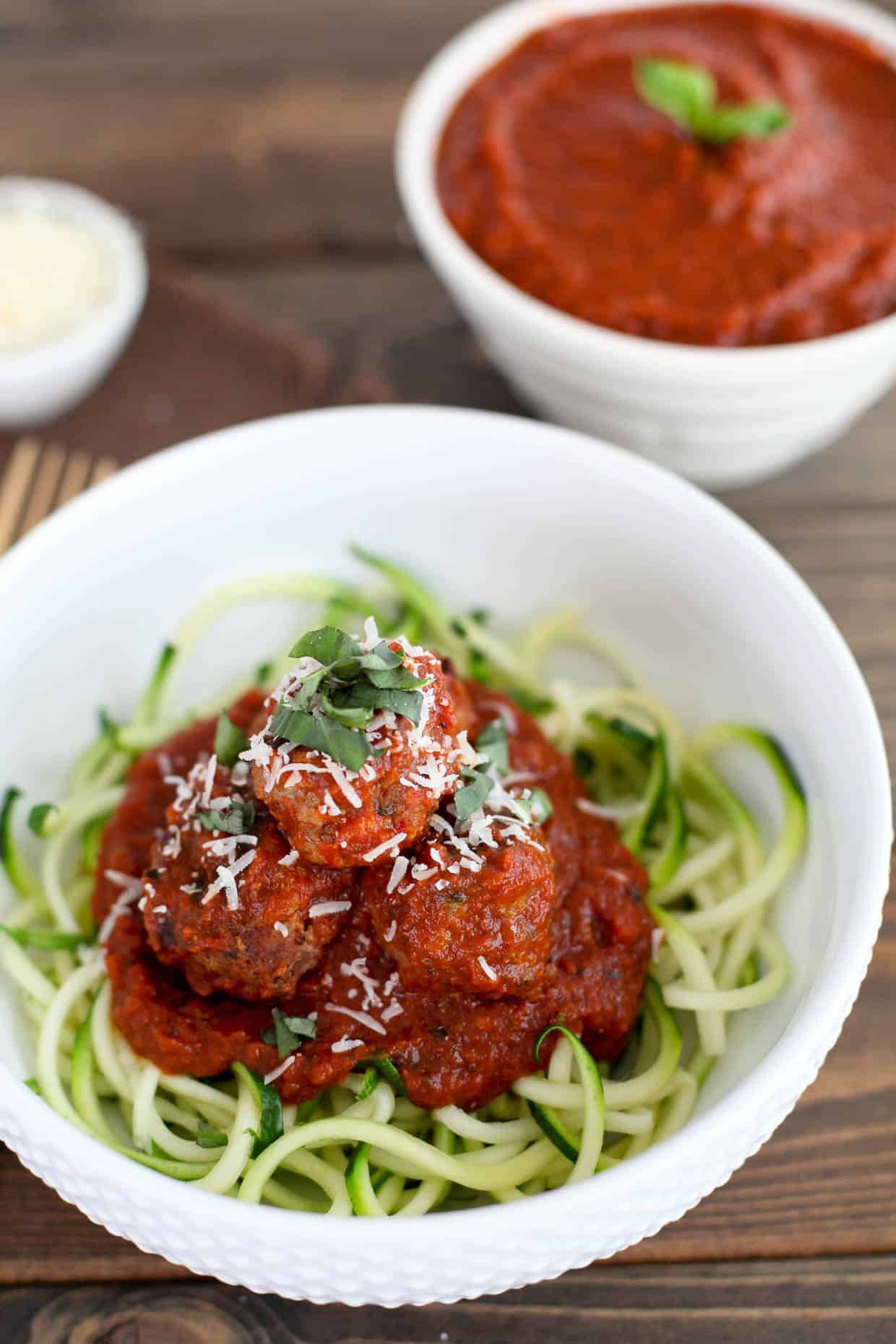 #9: Zucchini Noodle Egg Drop Soup - "Excellent recipe! I came across this recipe on Pinterest, and was a little hesitant, because I've never had an egg drop soup and this is very much adventurous in comparison to the things I make regularly. We recently bought a spiralizer though so I've been on the hunt for new things to try. I am so glad I went out on a limb and made this! Absolutely delicious!!" - Monika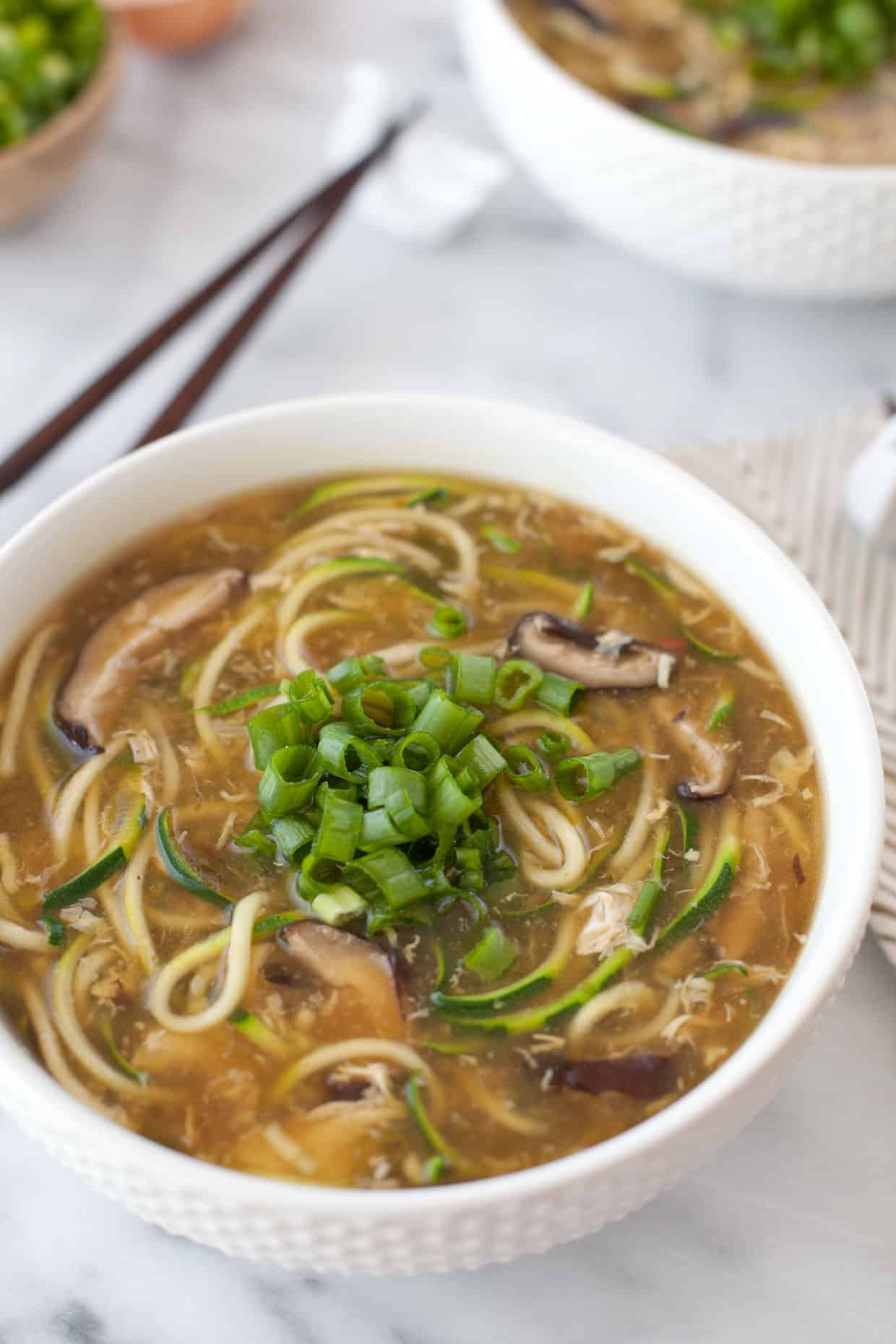 #8: Salted Caramel Pudding - This stuff is what I imagine angels eat while they sit around on puffy while clouds discussing whatever it is that blissful angels talk about.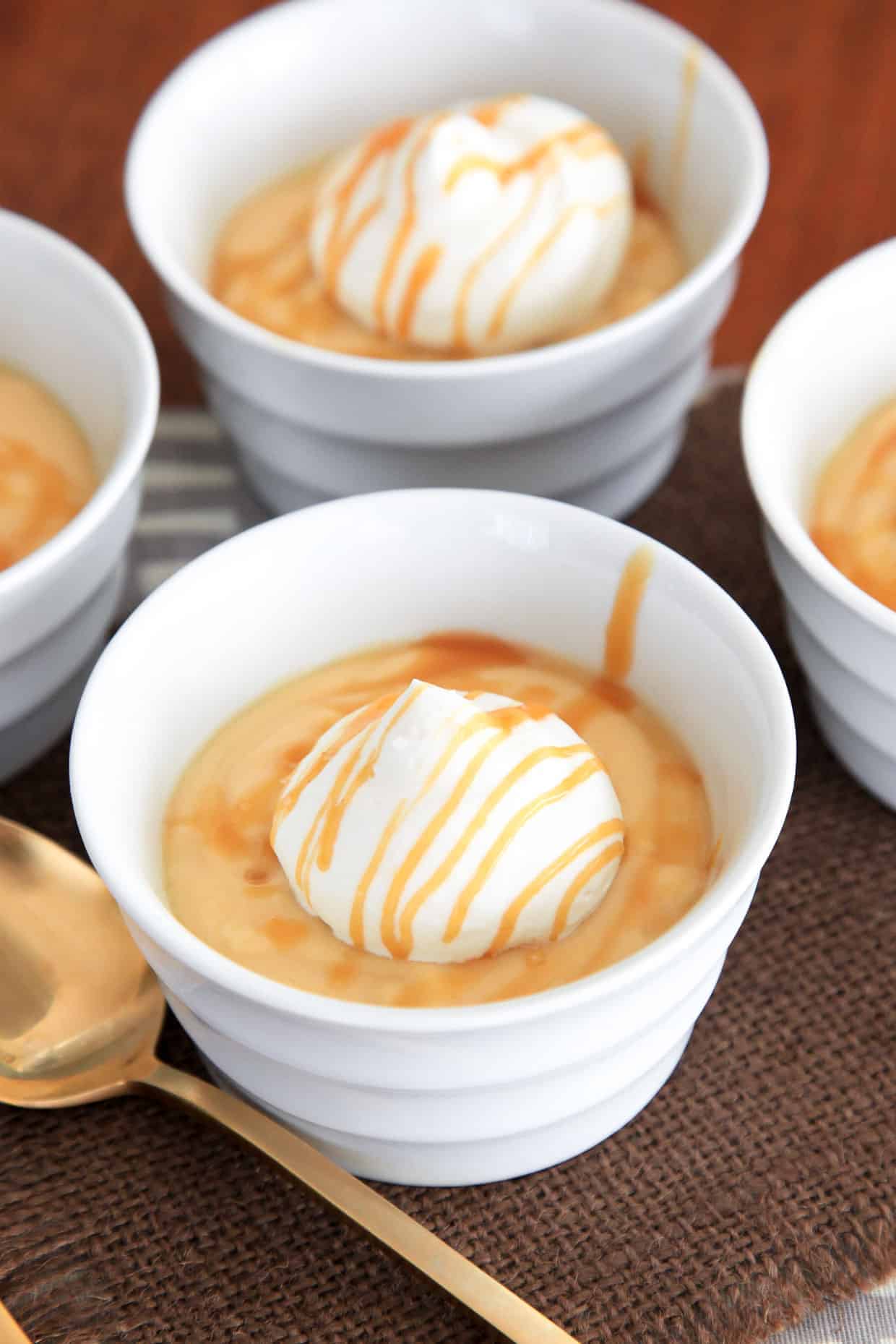 #7: DIY Bacon Gifts: Bacon Jam, Bacon Salt, & Bacon Candy - "Oh my, this is the most amazing jam! I added some bourbon and probably tripled the onions. Granted I had sweet onions, not just yellow onions. I got four (albeit kinda short) half pints all in all." - Sharmin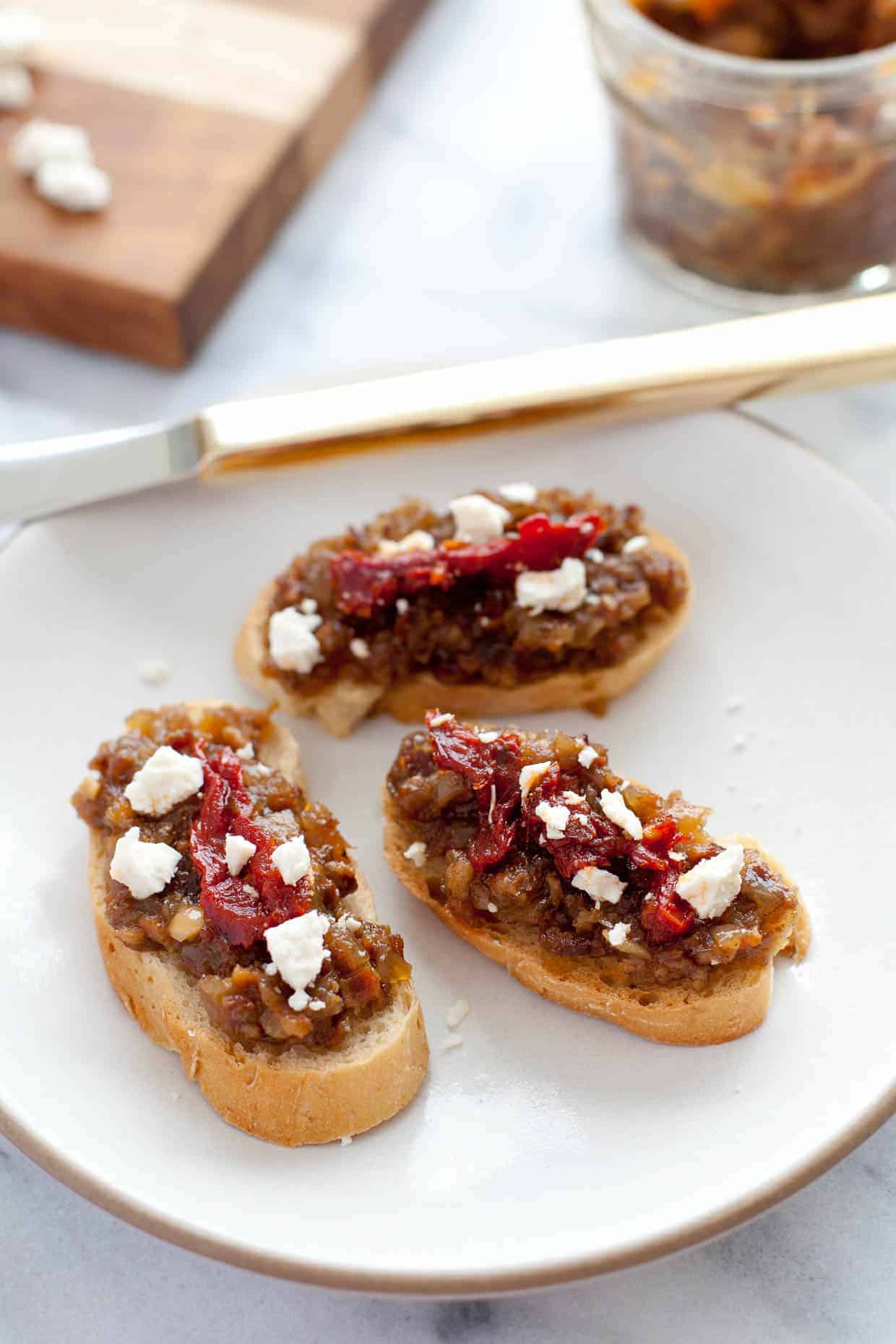 #6: Smoked Salmon Soba Bowl - "Thanks for a great recipe! I just got it this morning by way of Spry Living and we had it for lunch along with an Asian style soup. I will be making this again and again…" - R.A.
#5:  Southwestern Black Bean Spaghetti with Skinny Avocado Crema - I packed Southwestern platter with fresh veggies – heavy on the spices and drizzled with a skinny greek yogurt avocado crema that mimics sour cream to create a dish that's simultaneously spicy, fresh, and cool.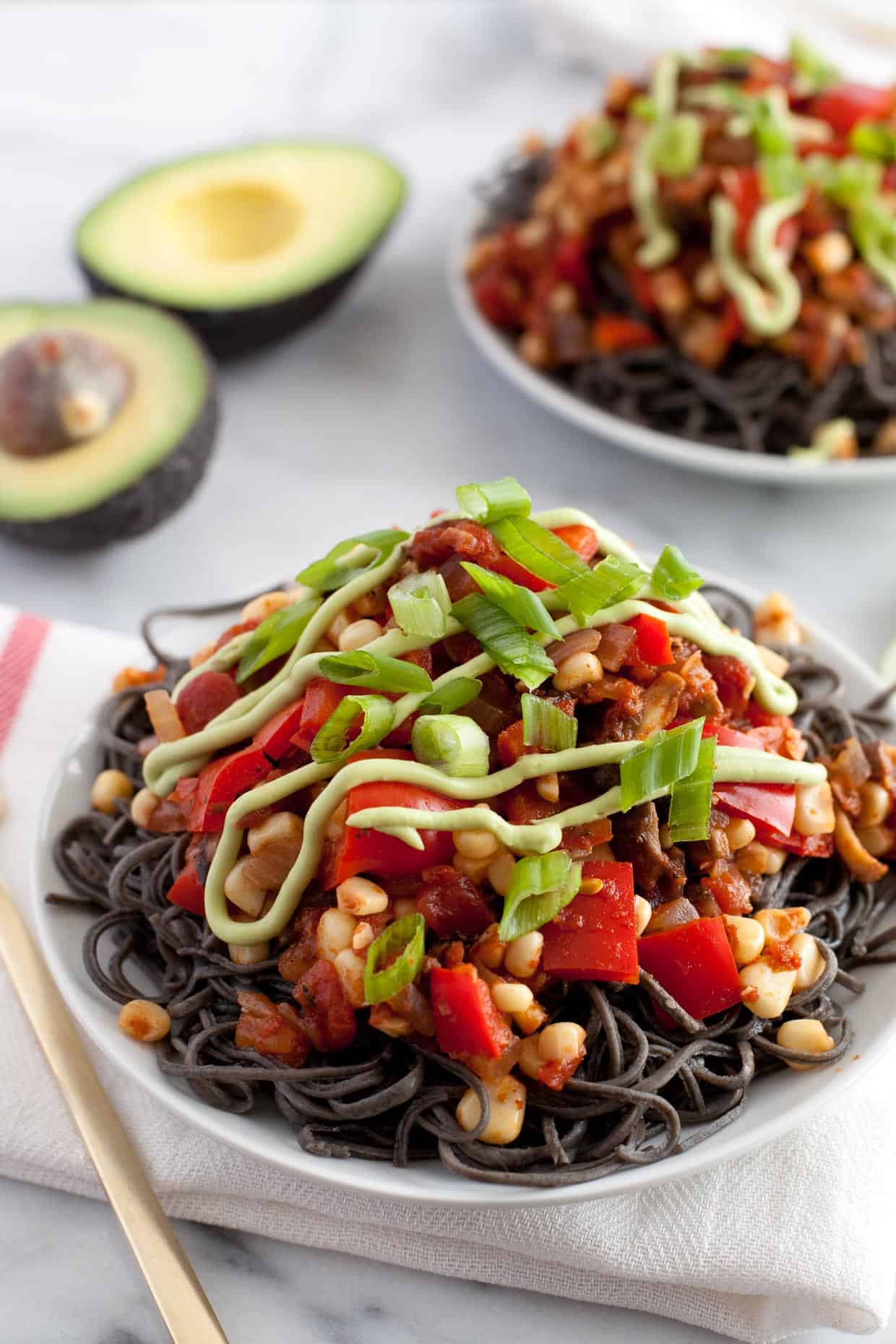 #4: Baked Cauliflower Mac & Cheese - I make this mac & cheese at least once a month and it's my go-to whenever I want to bring a dish to a friend who just had a baby. Hiding among the cheese, the yellow squash and cauliflower add only a slightly noticeable flavor boost, while bumping up the nutrition benefits tenfold.
#3: Skinny Black Bean & Veggie Mexican Pizza - I ate this for dinner tonight. It's crazy easy to make, yet so tasty that it's become our I-can't-meal-plan-and-I'm-already-hangry dish.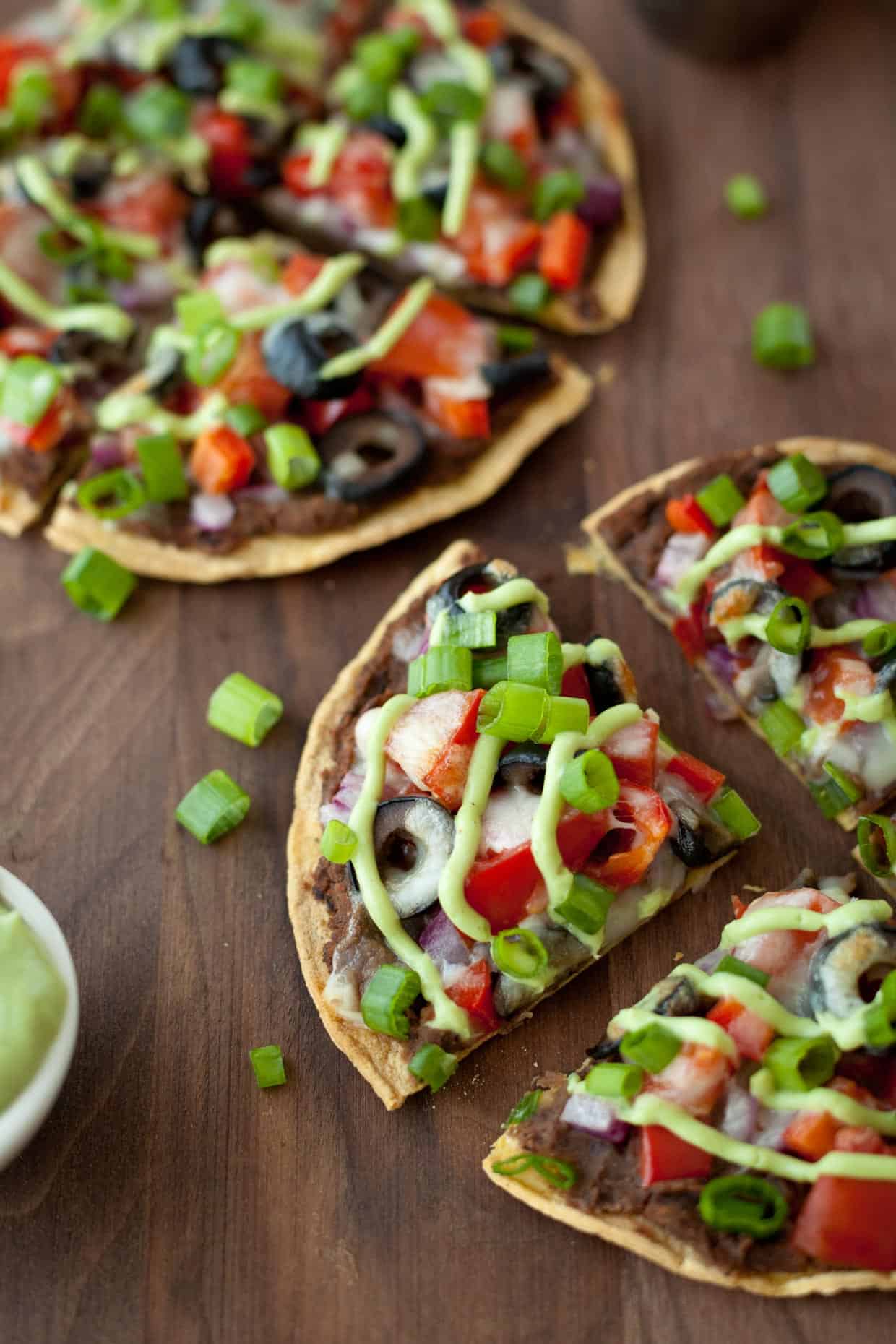 #2: Shrimp Tacos with Spicy Cabbage Slaw - Sweet and spicy shrimp tacos for a night when you don't have hours to marinate fish.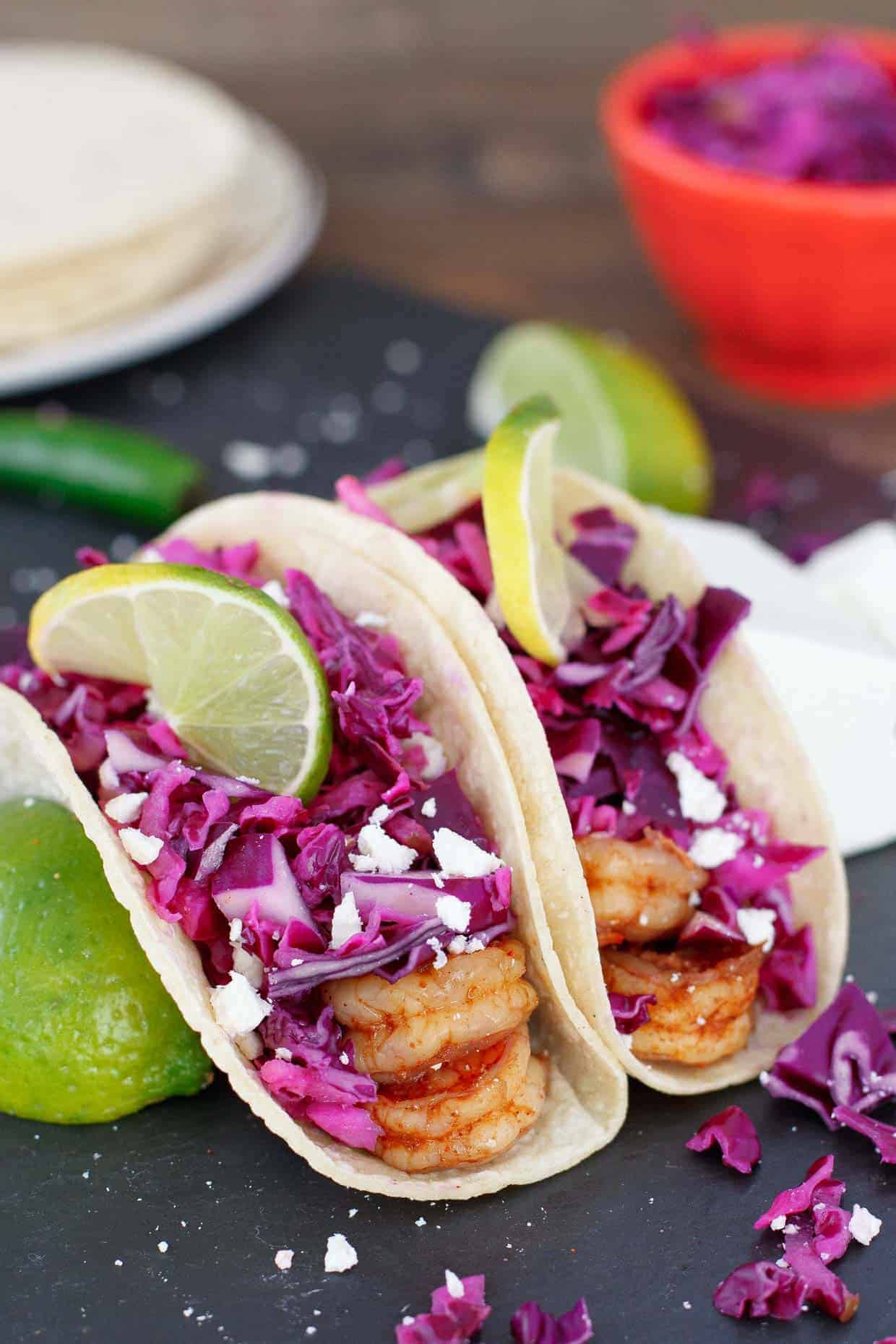 #1: No-Bake Pumpkin Cheesecake Mousse - Each spoonful is light and airy with a spiced pumpkin pie flavor throughout, a tang of cream cheese, and a dollop of whipped cream. This is the most recent dish on the list...and it's also #1 for the year.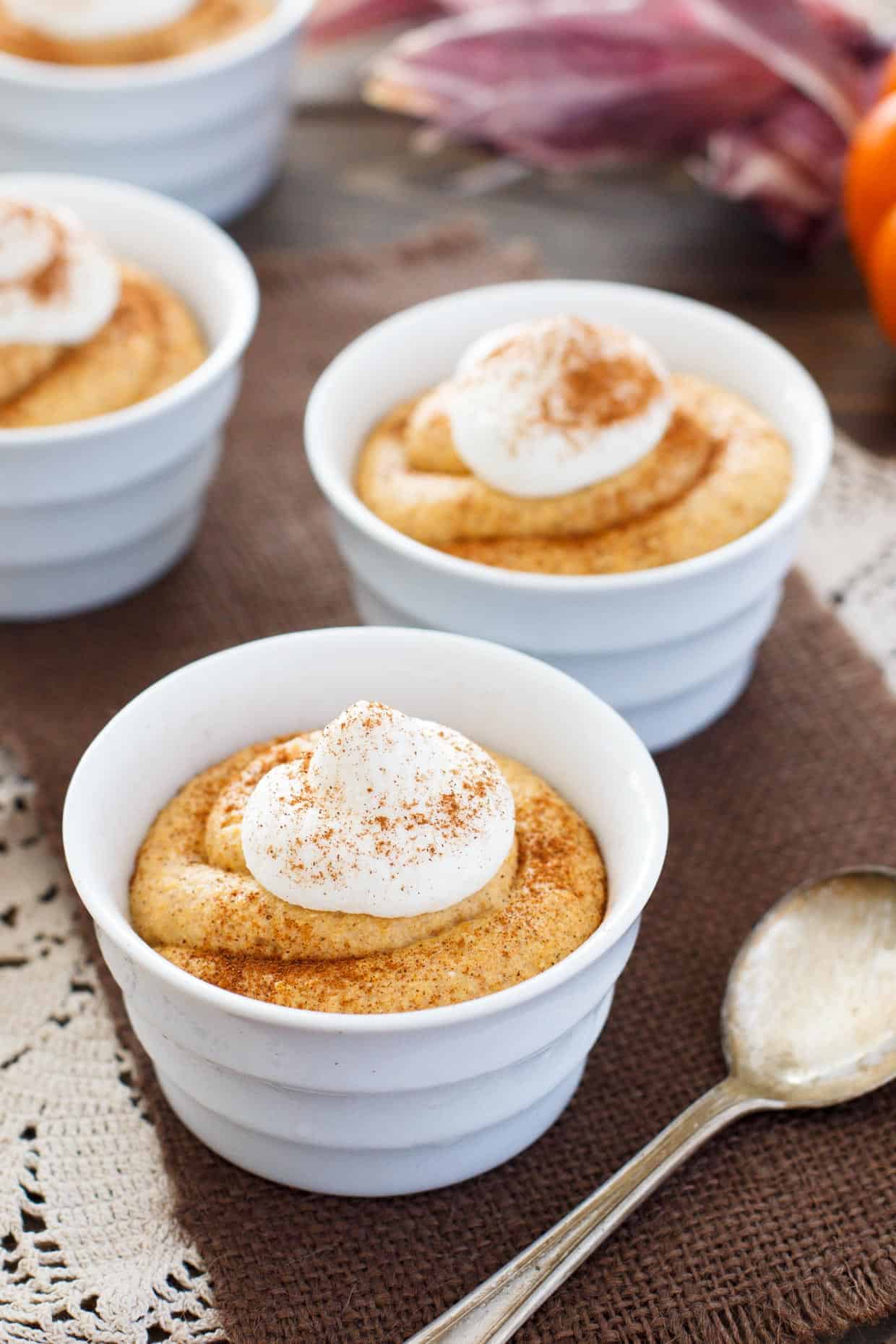 And because I can't leave well enough alone, here are four of my favorite recipes from 2014 on the blog (and maybe even of all time). Click on any image to see the recipe.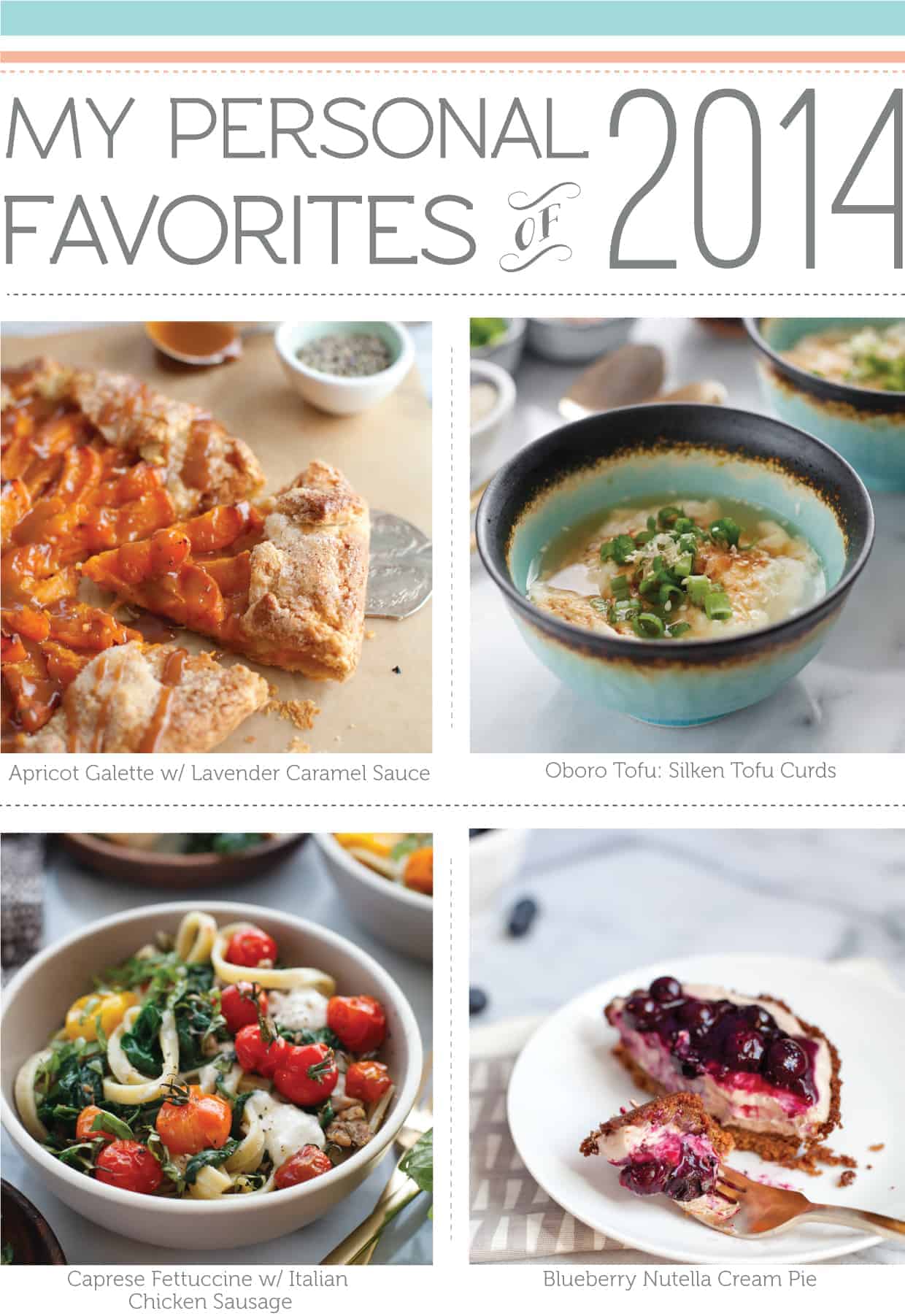 And because I'm still hungry (always), here are three of my favorite recipes from around the web that I've been making over and over again in 2014:
I hope you have a delicious new year! What are some of your favorite recipes you've made in 2014?