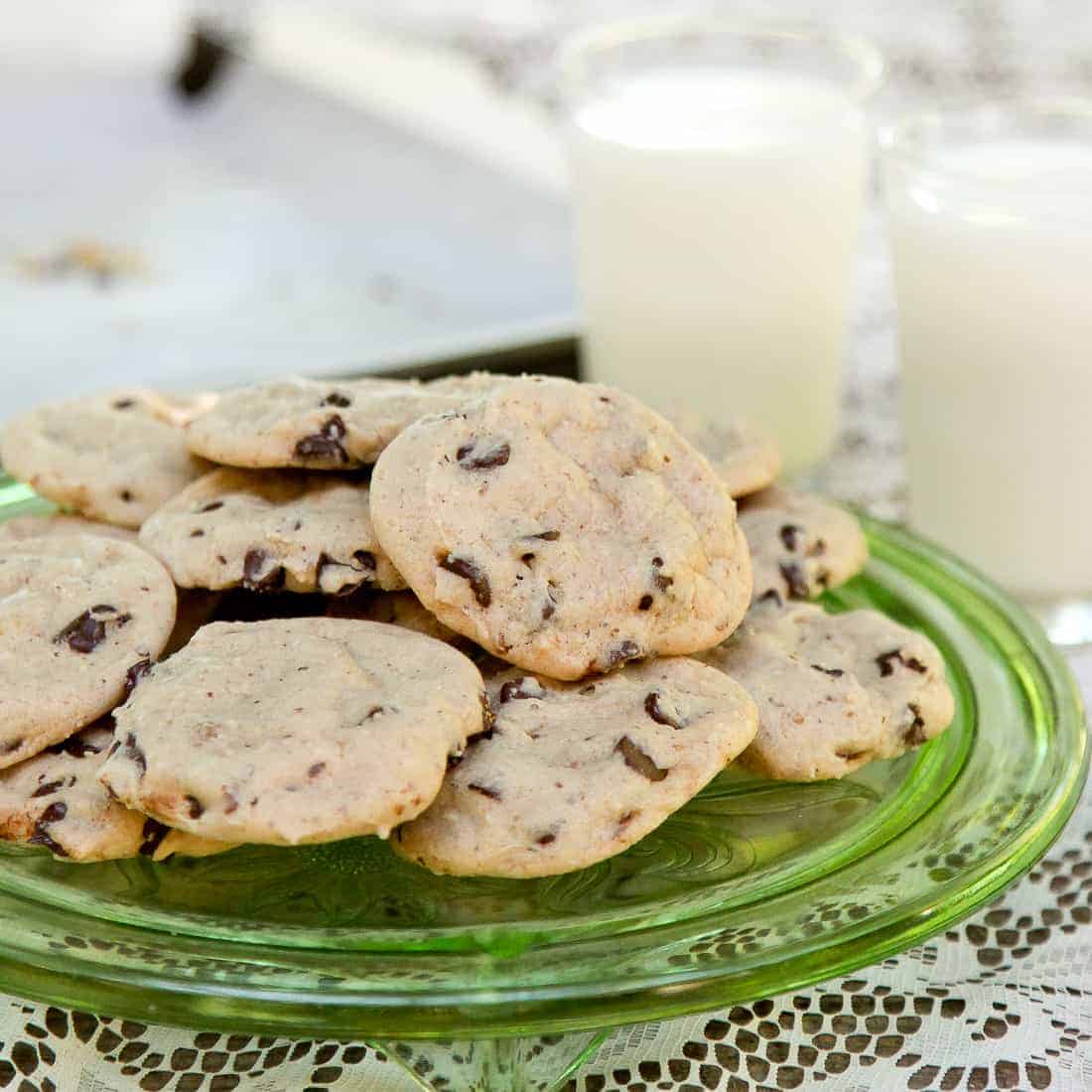 "Golly, it was hot this weekend!" said everyone everywhere. Usually it doesn't hit the hundreds in Chico until August, but we've already survived three heat-wave weekends at my parents' house. At least this time the pool wasn't covered with a dance floor so we could hop on in after sweating through our tee-shirts. The day after the wedding, Lucas and I quickly snatched up a few important items and then skidaddled off to a two-day minimoon while our family worked all day to make it appear like 160 people hadn't partied there the night before. They obviously love us.
Now comes the task of organizing it all to sell, and, as my dad would lovingly say, getting all of our crap out of my parents' house! Anyone in the market for 400 mason jars with brand-new lids/rings? Compostable cutlery? Taking inventory and removing hundreds of feet of hanging lights when it's 110ºF outside is a lot more bearable when you know you'll have freshly baked cookies to scarf down in your future...
...but really, who wants to turn their oven on when it's that hot outside? No one, that's who. You'd rather be sitting on a block of ice in your bikini, slurping a popsicle in front of the AC. There are not that many things you can do to "take advantage of" this kind of heat. Maybe throw a swim party, but even so, at this temperature it's kind of like taking a giant lukewarm bath with all of your friends. So when I came across the idea of using your blazing hot car to bake cookies on the dashboard, I jumped at the opportunity to park my car in direct sunlight for many hours.

And to give myself the rush of a 4th grader preparing her science fair project for review, I documented every super sunny step. (PS. Blazing sun on a windshield = subpar you-get-the-idea photos). I'm no newbie to the cookie science fair project; this project was an obvious next step to my cookie taste-test experiment from elementary school. Did you know that at 84ºF outside at 11:30am, your car can reach 130ºF inside? And when the air outside reaches 99ºF, it can get up to 175ºF inside your car?! It's a surprise my steering wheel hasn't melted.
Had Corey and I tried this back in our science fair days, we surely would have won first place instead of the obligatory "honorable mention." Especially if the judges tasted even just one melty bite. Did I mention that my mom helped me with this science experiment (what else is new)? We pulled out her retro stand mixer and set about ignoring the heat wave while we licked the beaters. When life gives you lemons, make lemonade. And gluten-free chocolate chip cookies.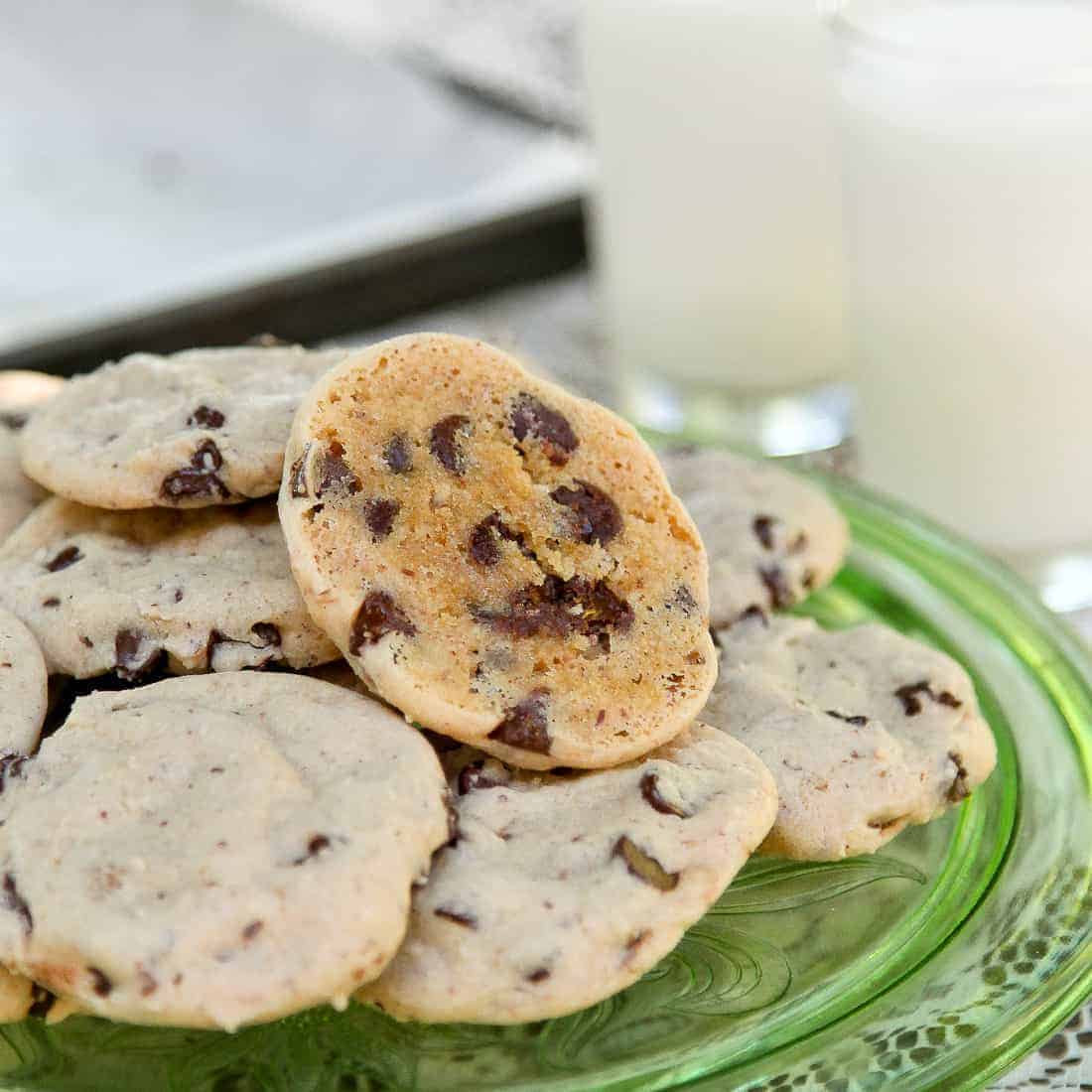 With these cookies in hand, you're bound to make a few friends. These cookies are an unassuming fleshy color; the slow and low cooking method doesn't get hot enough to caramelize the sugar and brown the tops. And yet, they're crispy on the outside with a bit of a crumble on the edges and moist and buttery in the center. They're studded with gooey chocolate chips, with just a hint of golden brown on the bottom. Delightful.
I've had gluten-free cookies before, but these are out of this world. These rival my go-to flour-based chocolate chip cookies that remind me of childhood. Almond meal in the baking mix gives these little gems depth. These are special. They fill your belly and play double duty as air freshener for your car that you definitely should have had detailed weeks ago. And don't worry, if, like me, you live in the land of "it's always the same temperature year-round," you can toss these puppies in the oven instead of your scorching car.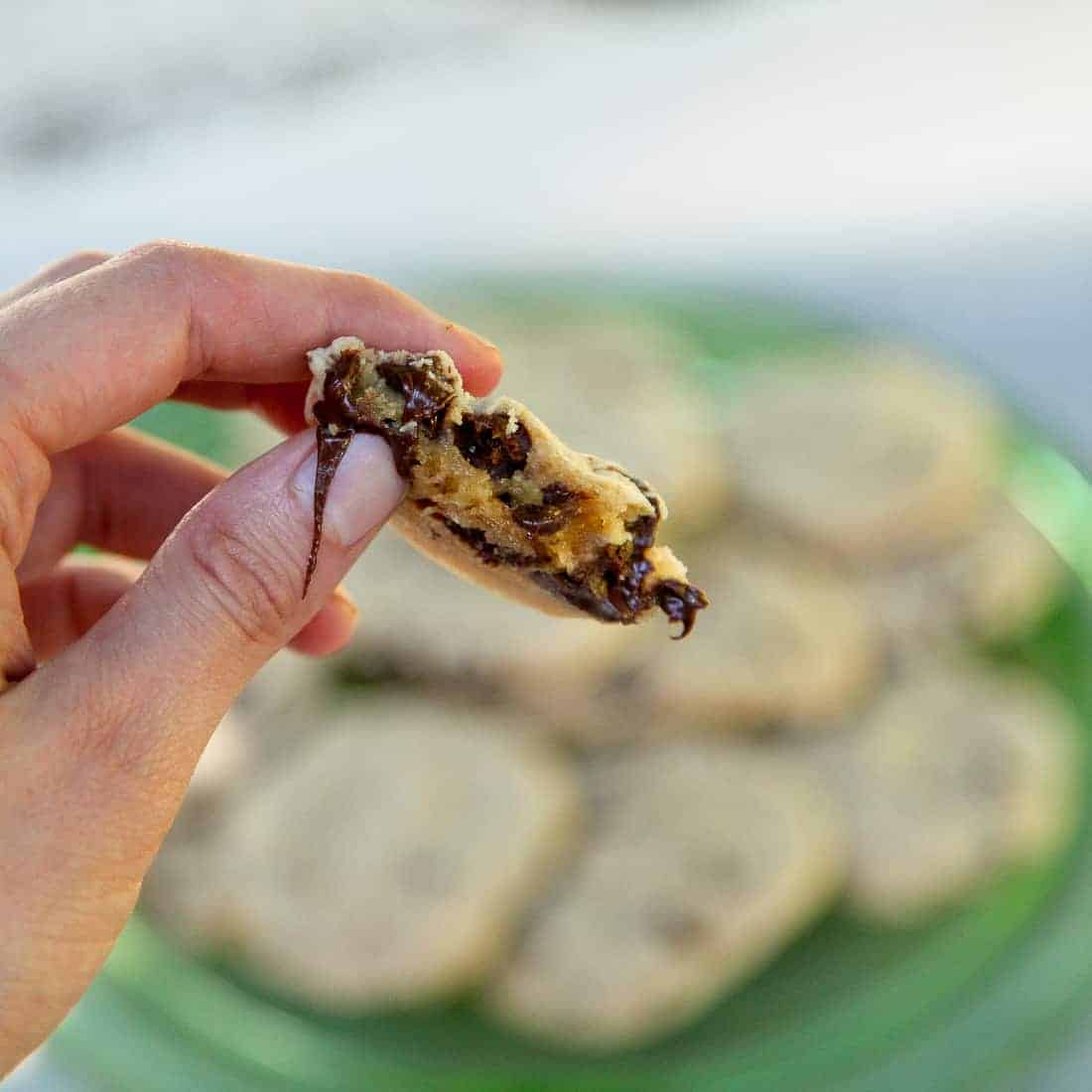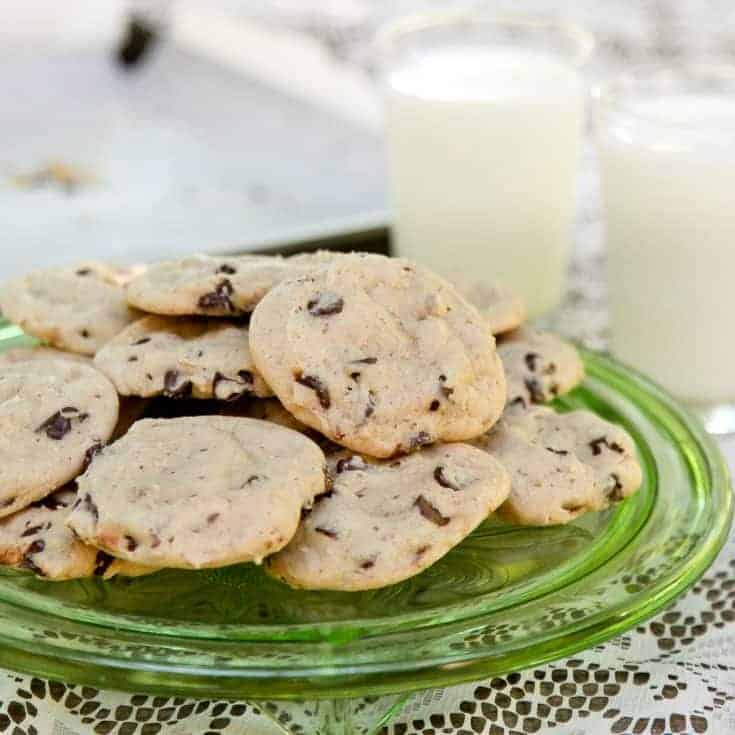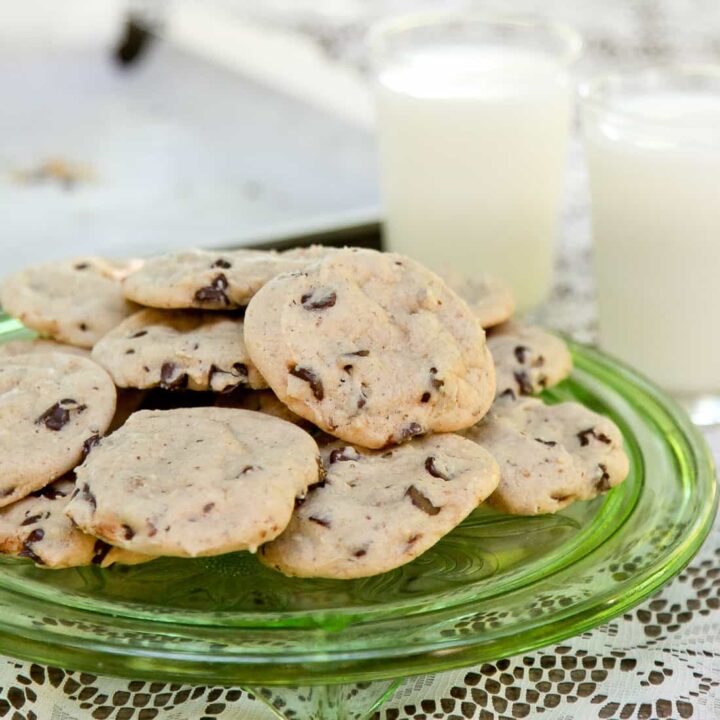 Dashboard chocolate chip cookies (gluten-free!)
Ingredients
¼ cup sugar
¼ cup packed light brown sugar
1 large egg
1 teaspoon pure vanilla extract
7 tablespoons unsalted butter
1 cup chocolate chips
Instructions
If you're using the oven, preheat your oven to 350ºF. If using your car to bake, park your car in direct sunlight in a location where it will be at least 90ºF outside.
Cream together softened butter and sugar using an electric mixer.
Beat in vanilla and egg, until just combined.
Add chocolate chips to egg and sugar mixture.
Add a small bit of the flour at a time to the egg and sugar mixture. Mix just until all the flour has been absorbed (do not mix too much or the cookies will be tough).
Drop tablespoon-sized balls of dough onto a parchment-lined baking sheet (if baking in the oven, us a silpat baking mat - I found that with the parchment paper only, the bottoms get too crispy too fast!)
If using the oven:
Bake 12-15 minutes or until the edges just start turning golden brown. It's important to keep a close eye on gluten-free cookies; one minute they'll look like they have a long way to go and then all of a sudden, they're done and shouldn't cook even 20 seconds longer.
If using your car:
Place your cookies on the dashboard of your car with a thick towel underneath (this is to protect your dash!).
Use an oven thermometer to monitor the temperature inside your car; the temperature needs to get up to at least 160ºF to ensure that any bacteria from the eggs bakes off.
If at any point you need to open your car door, close it immediately to trap the heat inside.
Leave the cookies for 2 hours, checking them every 30 minutes for up to 4 hours. Every car will bake the cookies slightly differently depending on outside temperature, color of the interior, etc. When the tops of the cookies look crispy, use a spatula to flip one over to ensure they are cooked through.
Remove cookies from cookie sheet with spatula and cool.
Serve with large glass of milk.
Notes
If you don't want to bake gluten-free cookies, you can use this method with your favorite chocolate chip cookie recipe.