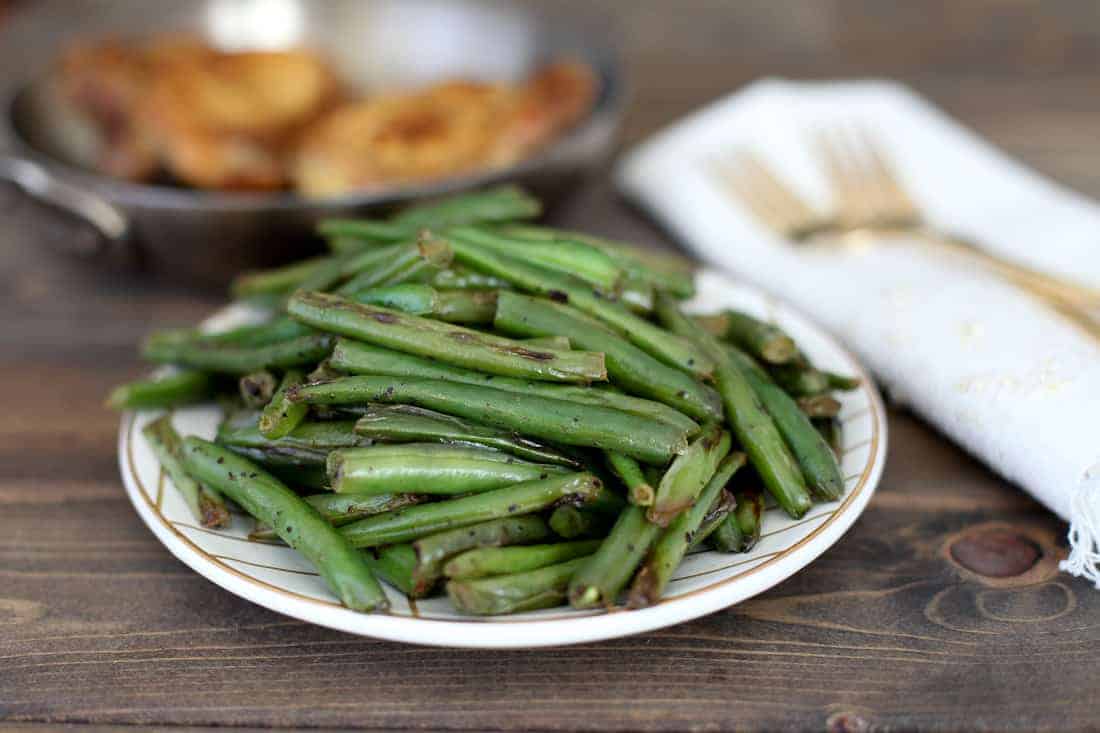 Recipe Rewind February 4, 2014: We're making our way through old recipes to revive their pictures and steps, starting with Dad's spicy green beans. This is a super simple recipe using Lawry's seasoned pepper, my dad's spice mix of choice. With a spicy kick and a bit of a crunch, they're anything but boring. These green beans taste like home. (If you're here looking for that crispy pan roasted chicken I posted with the green beans before, never fear, it's coming back soon!). Scroll down to the bottom to see the before & after photo comparison! I changed nothing about this recipe in the remake because it's a good ole family standard.
Original post from January 1, 2012:
Lucas and I live in the most ideal location for a couple who loves food. Our (former, now) house is a few blocks from the Gourmet Ghetto, and is around the corner from a variety of specialty shops including a cheese & coffee market, a seafood market, a bakery, an organic produce market, and an organic meat market. I don't know how I ever cooked before without access to all of these resources. And, being in California, we are totally spoiled when it comes to fresh produce for super cheap prices. I traveled to the east coast this summer and wanted to cook many of the vegetable dishes that I regularly prepare, but the vegetables either came only in large quantities that were ridiculously overpriced or were only available in frozen form.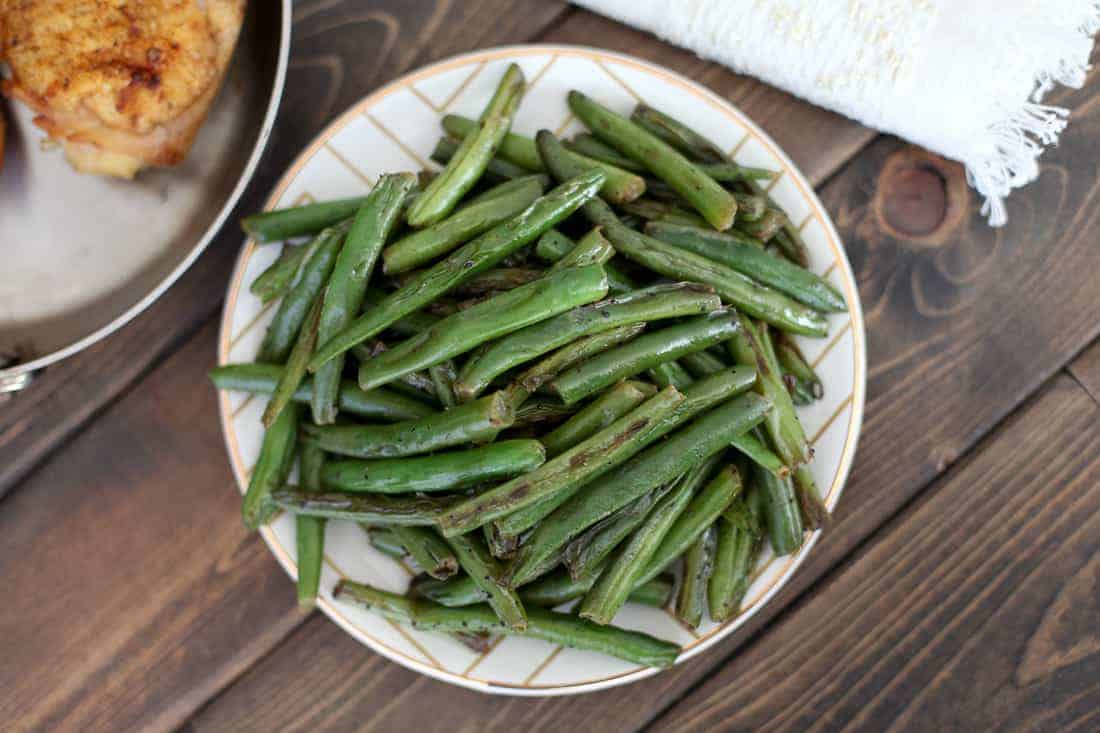 I'm convinced that the reason people hate many vegetables such as brussels sprouts and green beans is because they've only ever had them from a frozen package or a can. As snobby as it sounds, in our house, we only eat fresh vegetables, and we eat them as part of every meal. For that reason, I'm not sure we'll ever be able to move out of our house (update: we did!). Tonight's meal took full advantage of our local organic shops.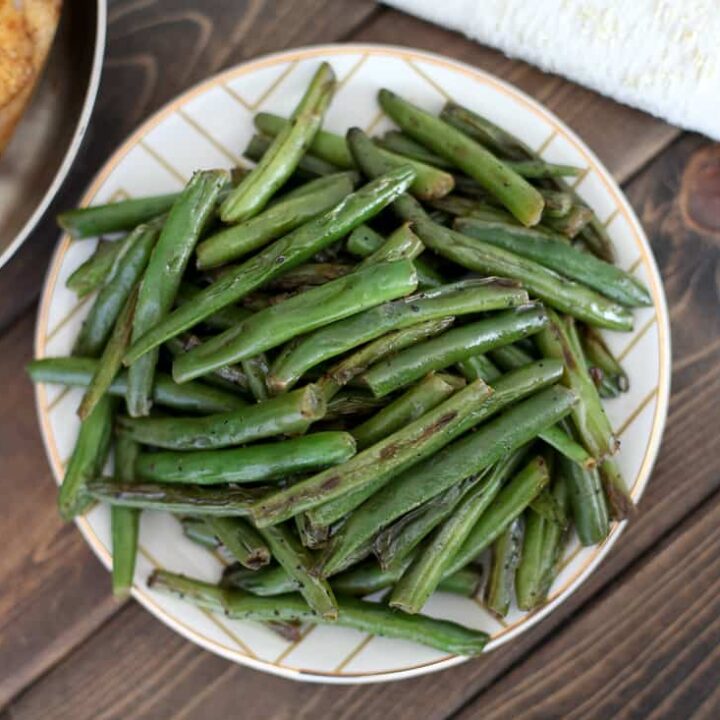 Spicy green beans
Easy flavorful spicy green beans cooked with butter and seasoned pepper. These blistered green beans are the perfect side dish for any weeknight dinner.
Ingredients
1 pound of green beans, trimmed and snapped into 1 ½ inch pieces
2 tablespoons unsalted butter
1-2 teaspoons seasoned pepper (more = spicier)
3 tablespoons of water
2 clove garlic, pressed
Salt & pepper, to taste
Instructions
Melt butter over medium high heat in a medium skillet. Add green beans and seasoned pepper (and garlic, if desired), and sauté until green beans begin to brown, about 15-20 minutes.
Add 2-3 tablespoons of water and cover. Cook until green beans are of desired texture (I prefer my green beans somewhat crispy, but growing up my dad cooked them until they were much softer).
Add salt & pepper, to taste.