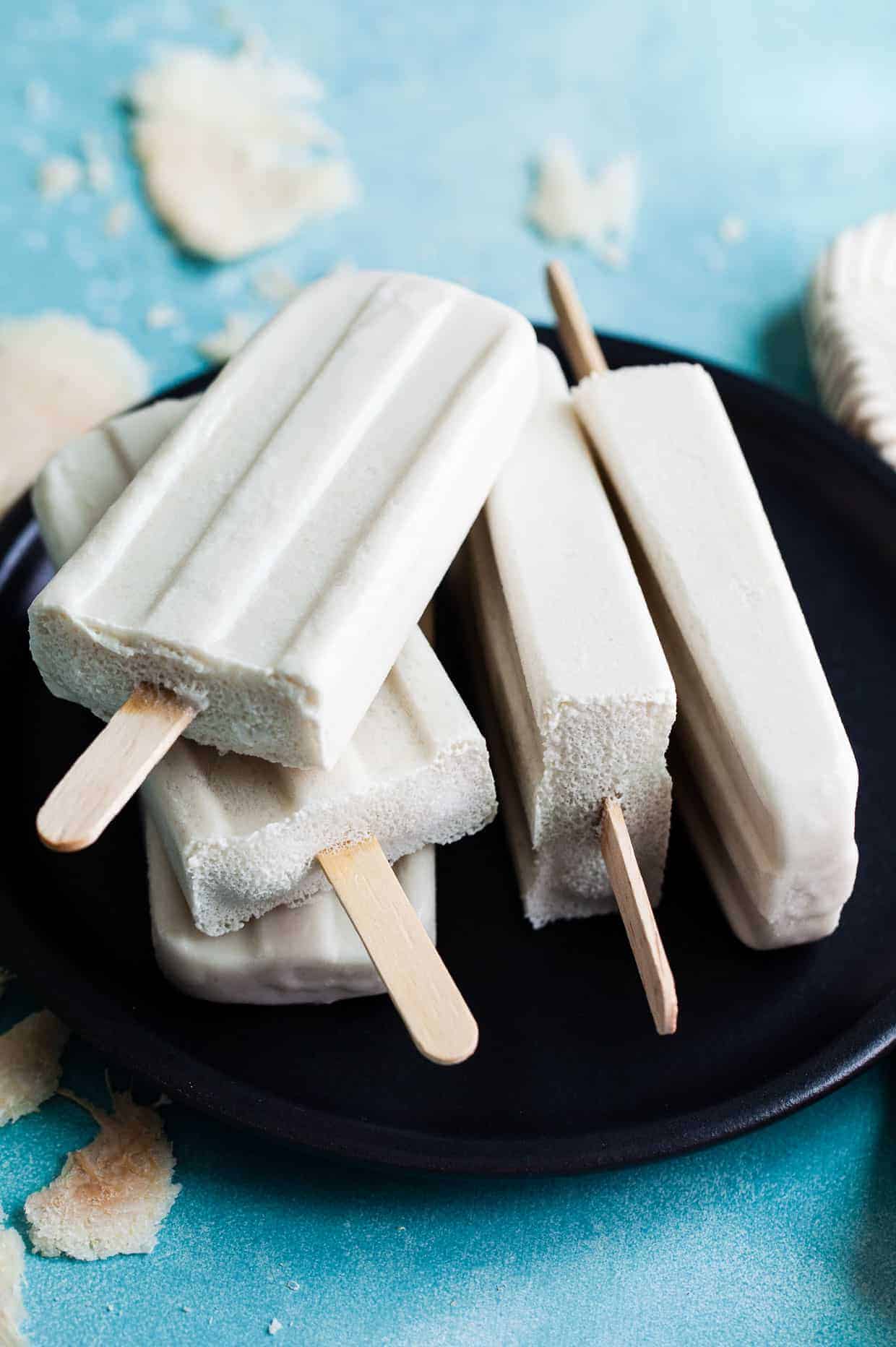 Summer 2016 introduced itself like a warm hug from that one friend who holds on just a little too tight, too long. At first it feels awesome, but then you're like "C'mon dude - too much!" And now I want to curl up and live inside my freezer with these coconut lemongrass ginger popsicles forever. Zoella and I legit escaped the heat by opening the freezer to look at them several times today. It's our happy place.
We spend most of her awake time cycling between opening all the windows in the house, deciding it's still too hot, and closing them again to go for a breezy stroll. Maybe this house-sized sauna is the real reason the cat keeps sneaking out.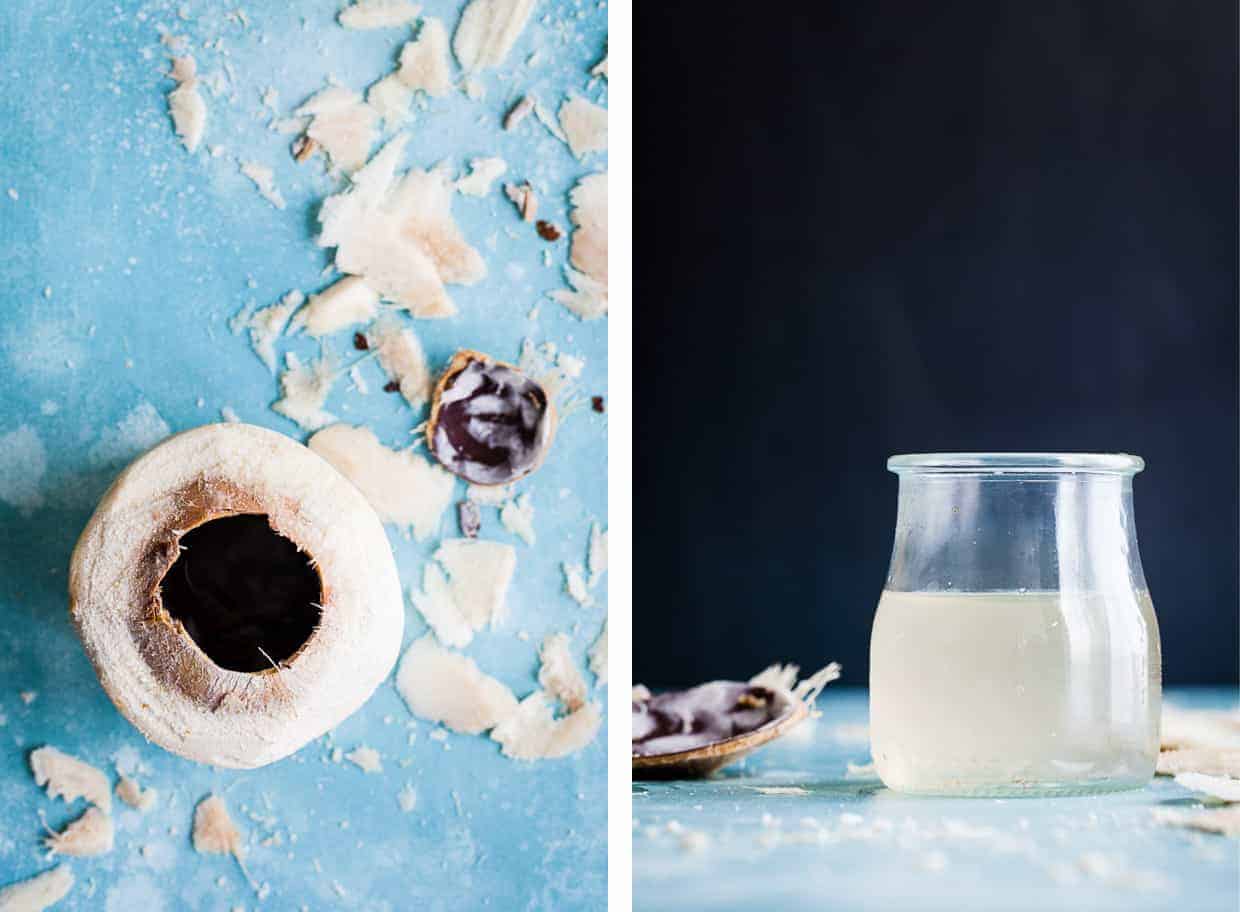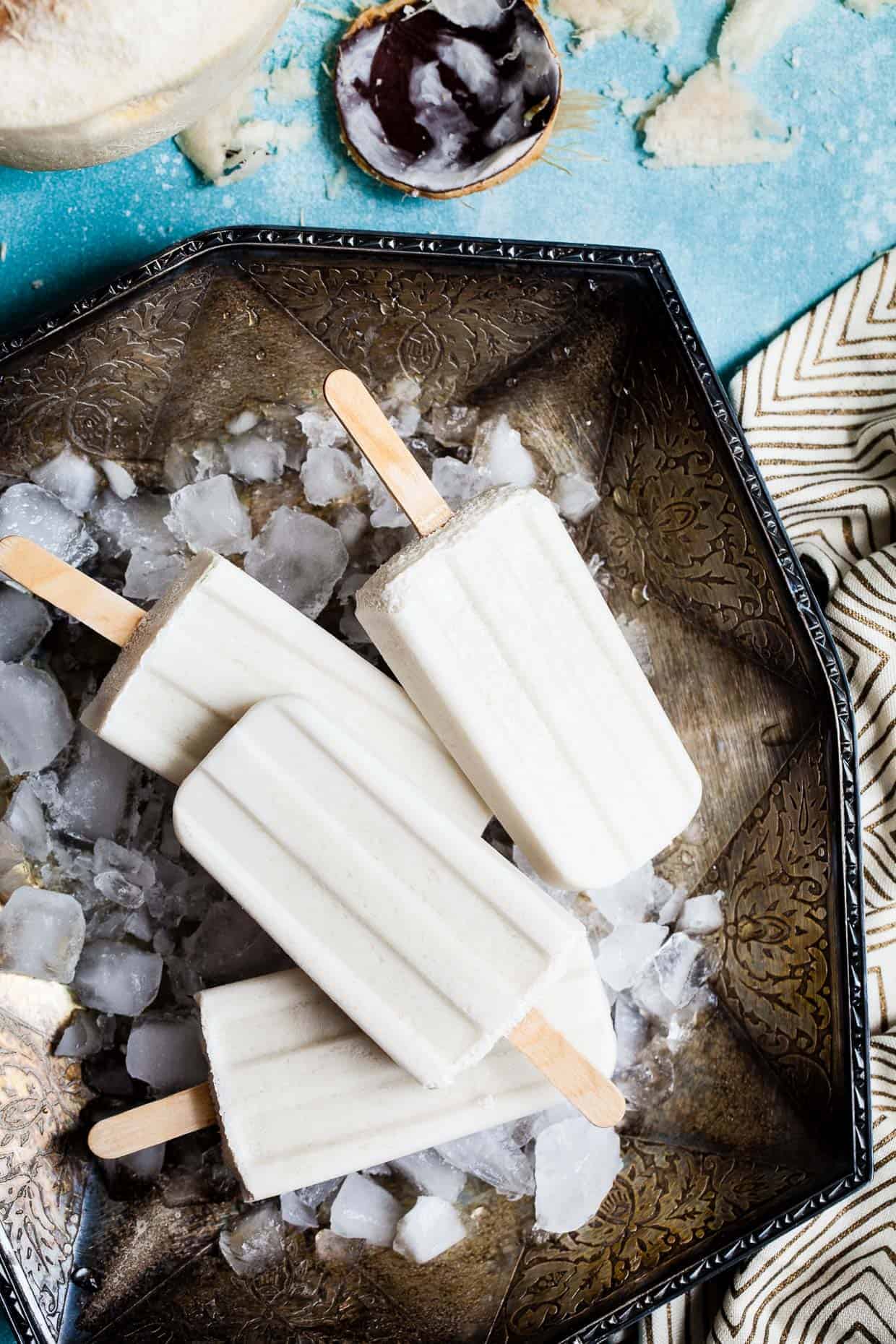 I love popsicles so much I dressed up as one for Halloween in high school. Screw slutty ___(fill in the blank)___, I went as Louie-Bloo Raspberry with a homemade blue velvet floor-length maxi skirt with tankini that read "Otter Pop" in glow-in-the-dark puffy paints across the chest. Okay, so it wasn't exactly modest with its high slit and bare midriff, but really, melty popsicles don't seem all that demure, amiright?
My high school Otter Pop obsession (the cooler cousin of Fla-Vor Ice for those of you on the East Coast) ran deep. I have it on good authority that if you write fan mail to the Otter Pop Band (yup), they'll send you Otter Pop scented markers and stickers.
Okay, it was me. I did that.
I also didn't get asked to prom. But...POPSICLE SCENTED MARKERS. So, we're good.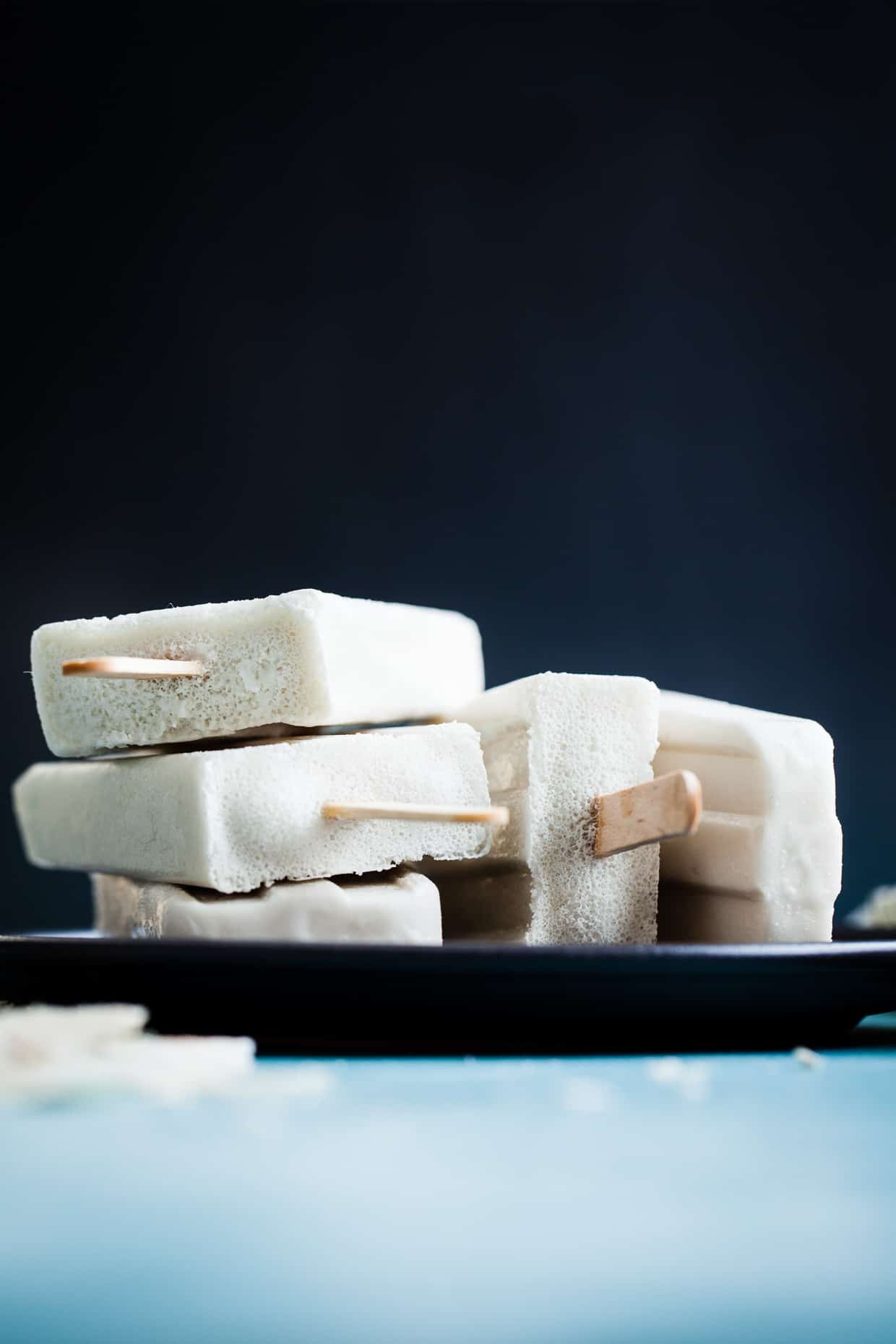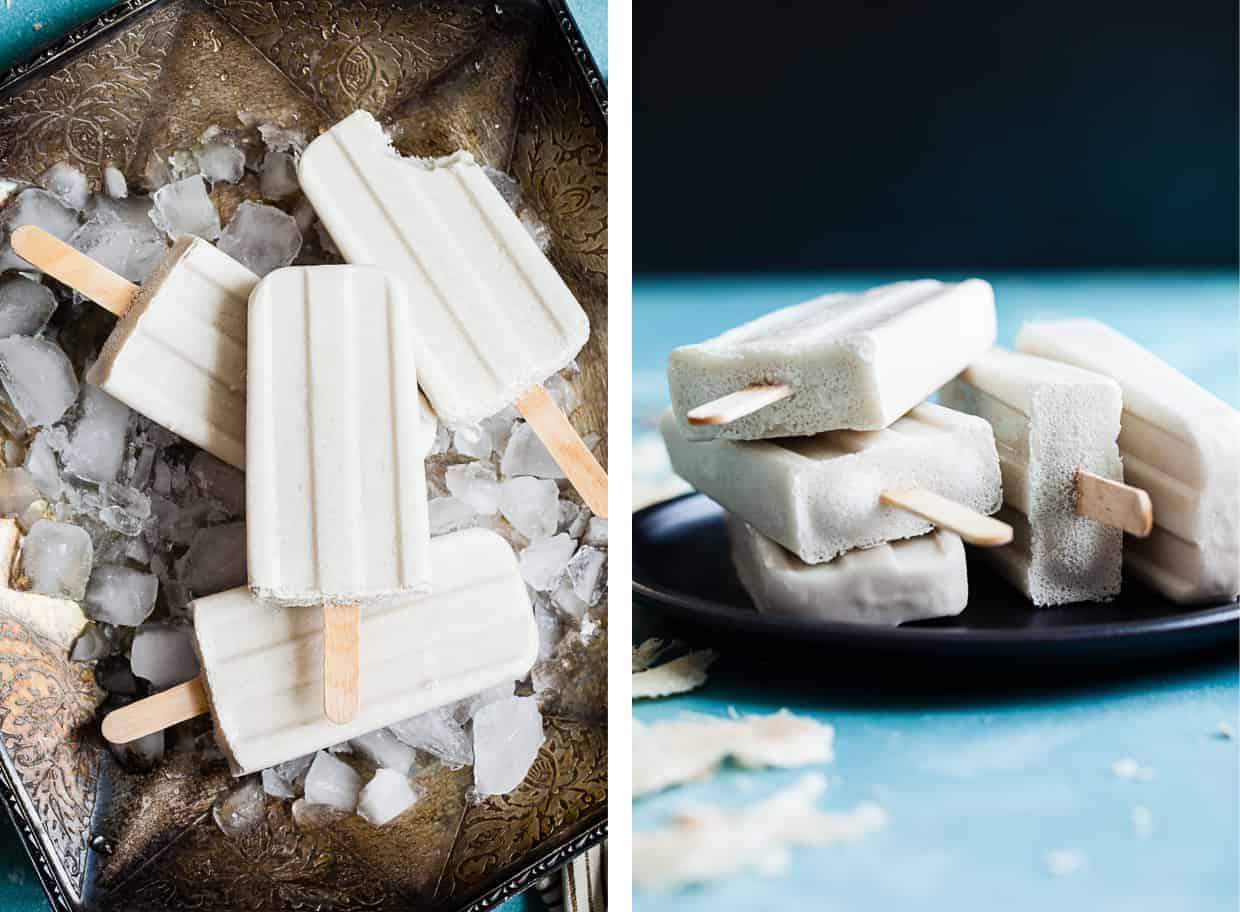 I can unequivocally say that these coconut lemongrass ginger popsicles are infinitely better than my high school pop passion. They might even be - dare I say - my favorite popsicles I've made yet. And they taste like the sweet start of a Thai curry.
Lemongrass comes at you first, offering a fragrant herbal citrus subtlety that makes you go, "omg what is that?" Next comes the creamy coconut and now you wonder if you imagined the first flavor...except there it is again - what is that? Ginger rounds it all out with a light spice that accentuates that mystery note. And when you figure it out, you can't not taste sweet vegetal lemongrass with every melty bite.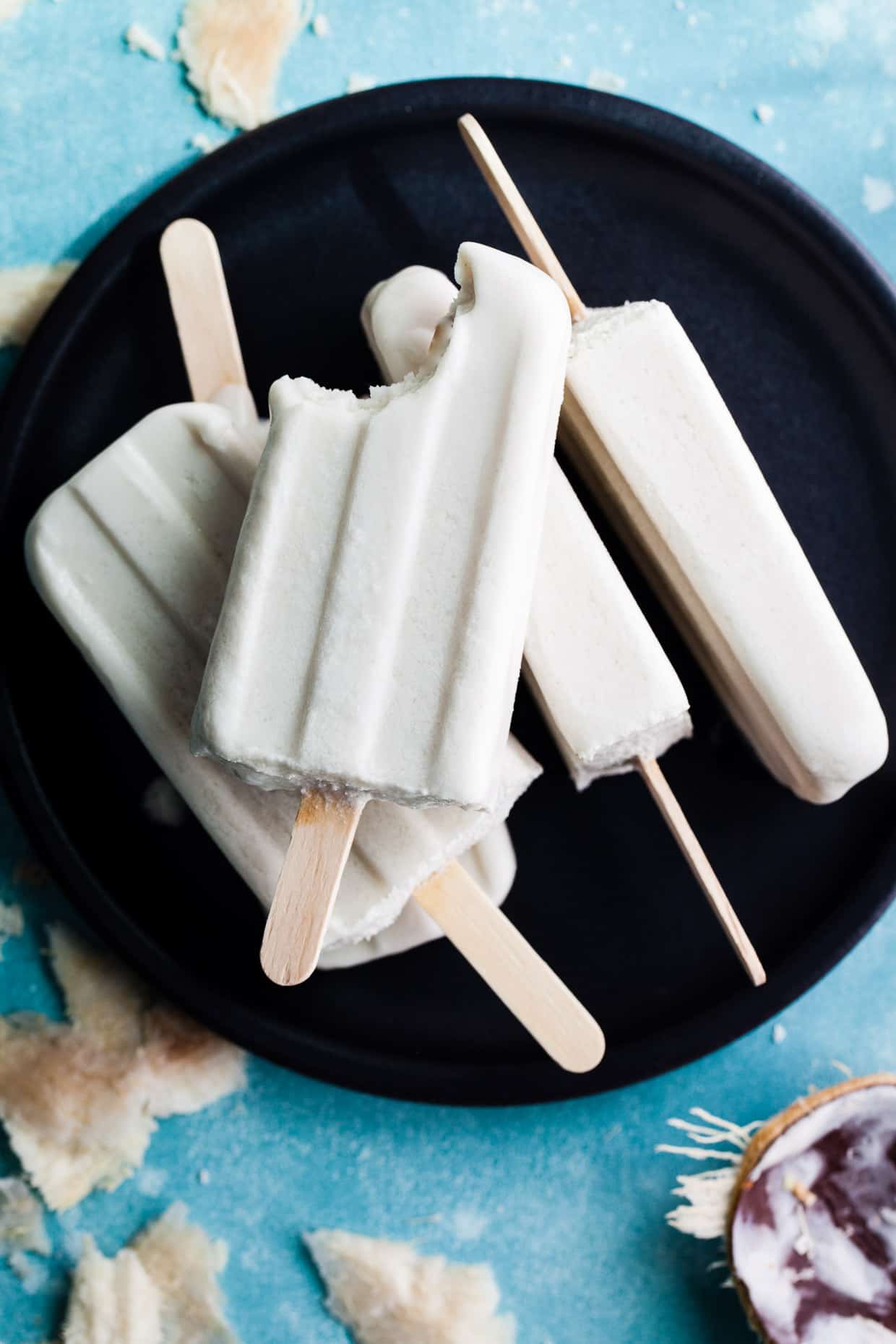 Wait: Do you lick or bite your popsicles? What about lollipops?
I bite them. I have no patience.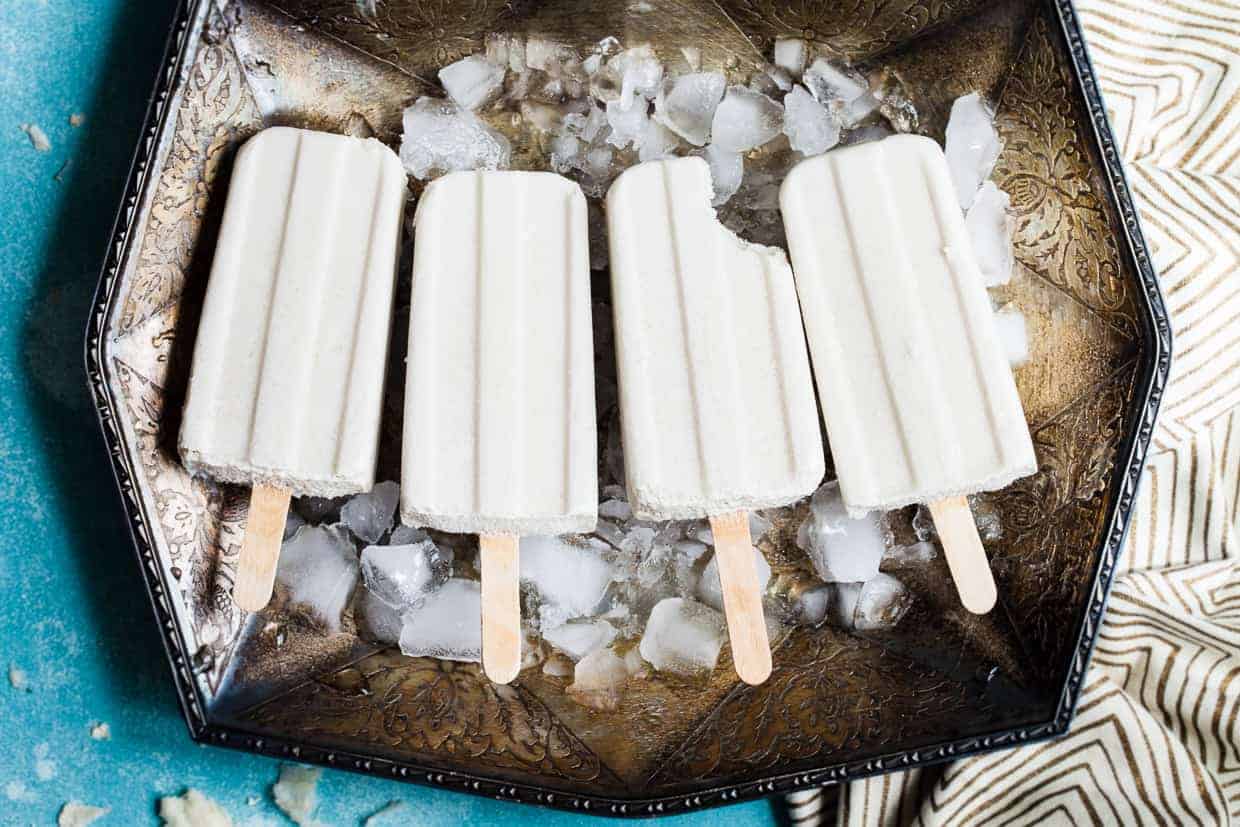 Now excuse me while I go snuggle up with these popsicles.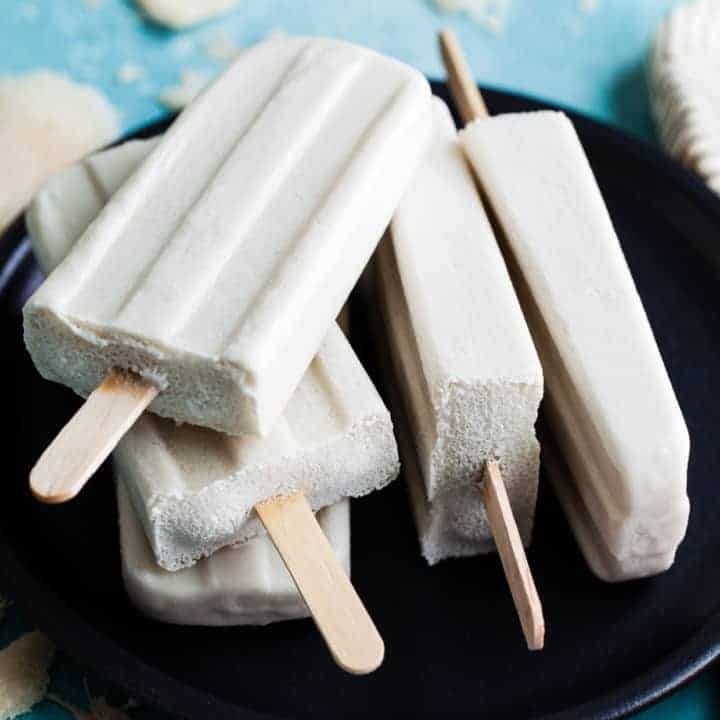 Coconut Lemongrass Ginger Popsicles
Ingredients
1 young Thai coconut
⅓ cup sugar
3 lemongrass stalks, outer skins peeled and discarded, bottom 5 inches sliced into thin rounds
½ inch piece of ginger sliced into thin rounds
1 can full-fat coconut milk
¼ cup canned coconut cream (see note)
Instructions
Crack open the coconut. Scrape out the meat (you should have about ½ cup) and add it to a blender. Strain 1 cup of the fresh coconut water.
Make the simple syrup. In a small saucepan, bring the 1 cup of coconut water, sugar, lemongrass, and ginger to simmer over medium-low heat, stirring until the sugar dissolves, about 1-2 minutes. Cover and reduce heat to low. Let steep for 10 minutes.
Discard all but 4-6 slices of ginger from the syrup. Add the remaining simple syrup, ginger, and lemongrass to the blender along with the coconut milk and coconut cream and blend until completely smooth.
Strain the mixture into a large measuring glass with a spout, pressing out as much of the liquid from the solids as possible. Divide the mixture among the 10 popsicle molds.
Place the lid over the mold and insert your popsicle sticks as straight at possible.
Freeze for 4-6 hours, or until frozen solid. For best results, freeze over night.
To help remove your popsicles from the mold, fill a large bowl with warm water and briefly dunk the bottom part of the mold in the bowl.
Notes
I do not recommend using the coconut cream from Trader Joe's as they seem to have updated their supplier and the new consistency is a bit oily.