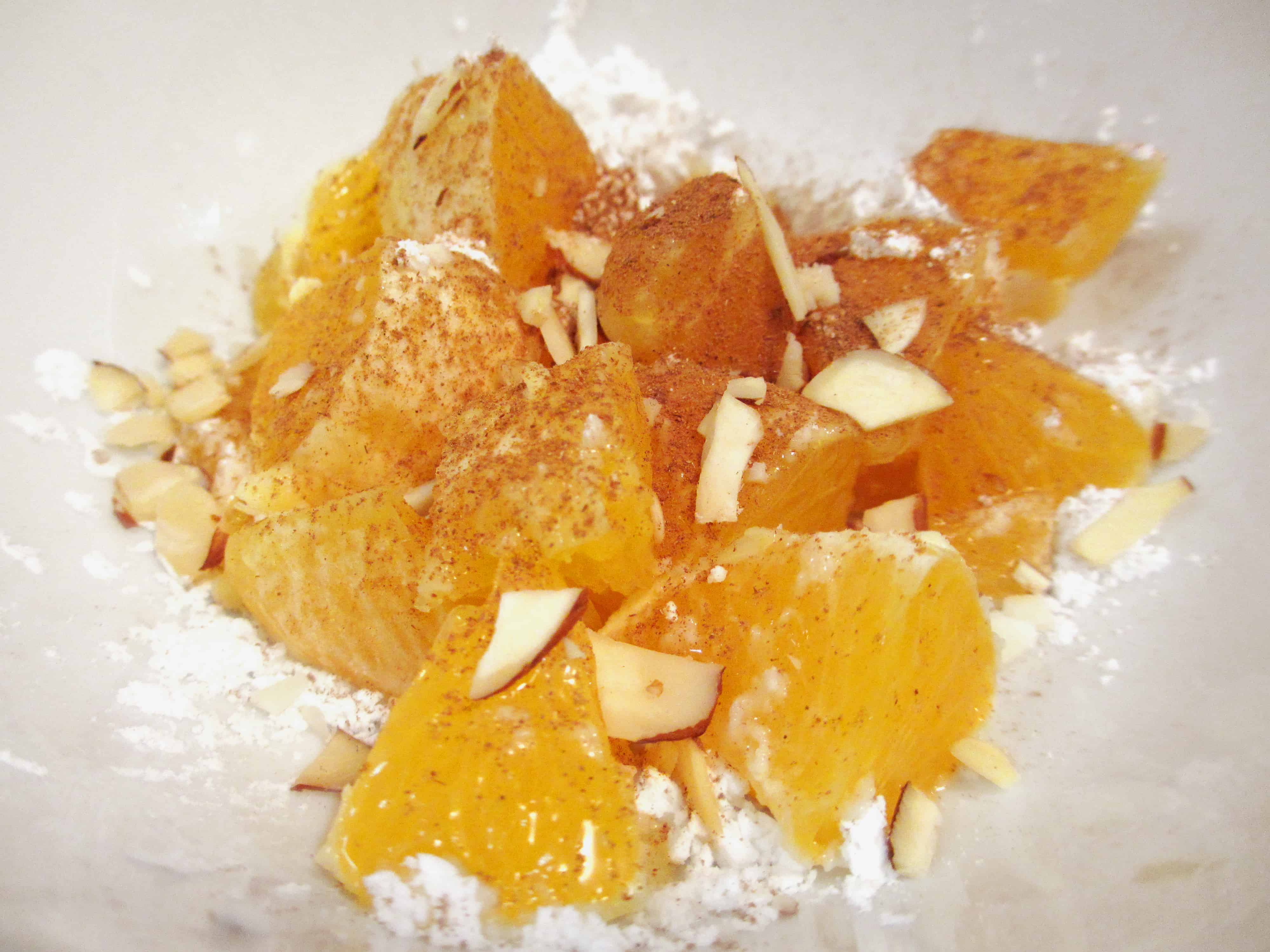 Just before midnight, Lucas turned to me and asked, "what's for dessert?" Caught off guard (as he RARELY craves sweets), I could have popped some frozen cookie dough from this weekend in the oven, but wanted to be a bit more inventive. I recalled making a Moroccan dish this summer with my friend Alicia that involved oranges, cinnamon, lemon juice, and almonds. We ate it as a side dish (or first course to a three course meal), but I figured I could use a similar flavor profile to invent a dessert in less than five minutes using only ingredients I had on hand. I feel like I've just discovered a sweet tooth quencher that's a million times healthier than my traditional nightly (preferably peppermint) ice cream treat, and it doesn't make me feel one bit guilty about having dessert without exercising. Lucas later admitted that he was being sarcastic when he requested a before bed confection, but he should really know better than to plant that seed in my head. There's no joking around with dessert - it's a very serious matter.
Cinnamon & Sugar Oranges
2 oranges, peeled and chopped into bite-sized chunks
½ teaspoon almond slices, crunched up
Cinnamon, to taste
Powdered sugar, to taste
Put oranges in two bowls. Sift powdered sugar and cinnamon, to taste, over oranges.
Sprinkle with almonds. Enjoy.