Last updated on July 1st, 2012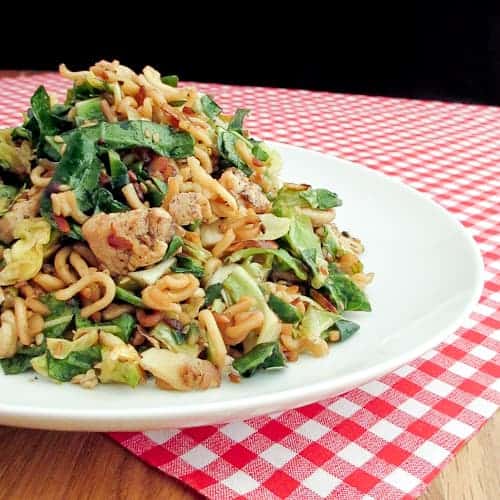 Salads that stay sturdy as leftovers astound me. Not only do they make for a quick and healthy weekday lunch, but they're also perfect for potlucks. There's nothing more pitiful than a bowl of wilted greens amidst a spread of delicious dishes. This cabbage salad lasts for a week without losing its appeal. With Lucas in Taiwan last week, cooking to create leftovers was one of my main goals; it really just isn't as fun to experimentally cook every night for just one. I was also set on using all of the fresh loot we snagged at the farm last Sunday.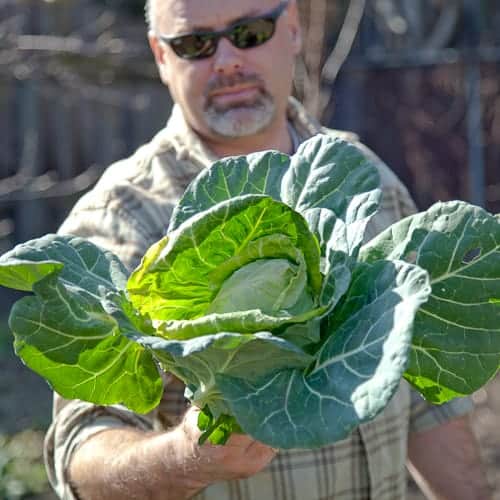 When Scott handed over this head of cabbage grown by a group of 4H students, I knew instantly that it would soon turn into my mom's Chinese cabbage salad. For as long as I can remember, my mom has made this salad for every potluck event; it's quick and easy, makes a ton, and stores in the fridge for the rest of the week. Did I mention that it's delicious? As soon as I finished tossing all the ingredients and took a bite, I felt like I was standing in my mom's kitchen again. I could almost see her gigantic light green circa 1975 tupperware bowl (inherited from my great grandma Ramonda, I think) that she always uses for her cabbage salad. It's amazing how particular flavors can ignite such distinct memories and bring you back in time. This salad is one to replicate when I'm feeling homesick for mom's cooking.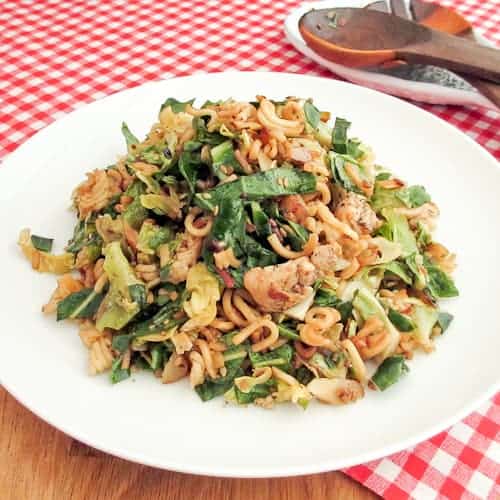 Growing up, my brother Justin and I ate a LOT of ramen, but not how you'd expect. We'd take the bright orange package of dried up pasta, toss the seasoning packet in the trash, and crunch up the noodles into a million little pieces. We'd then devour it raw as afternoon grub. You think this snack is strange – we also used to mix Kool-Aid packets with a cup of sugar in a plastic bag to eat with a licked finger (homemade Fun Dip?). My brother would never eat either of these snacks nowadays – pasta and sugar are almost entirely removed from his diet. I, on the other hand, may have snuck a few raw bits of ramen from the package before mixing up the salad (I wouldn't put slurping down spoonfuls of raw sugar past me either).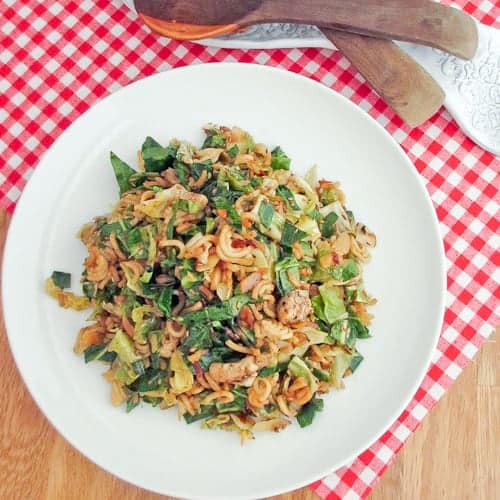 Mama's Chinese cabbage salad
Serves 4 main course (double recipe for potlucks)
1 small head green cabbage, finely chopped
3 green onions, sliced
½ cup sliced almonds
1 ½ tablespoons sesame seeds
1 package instant ramen noodles, chicken flavor
2 teaspoons butter
½ cup sugar
¼ cup canola oil
2 tablespoons red wine vinegar
½ teaspoon rice vinegar
½ tablespoon soy sauce
Optional: 1 chicken breast, chopped.
Optional: Cook chicken breast pieces over medium heat with ¼ package of the seasoning mix from the ramen until cooked through. Set aside.
Crush ramen noodles into small pieces. Melt butter with ½ package of the seasoning mix from the ramen. Add ramen noodles and sauté on medium heat until light brown, stirring.
Add almonds and continue sautéing until light brown, stirring.
Add sesame seeds and continue cooking until brown, stirring. Transfer mix to paper towel to cool.
Combine sugar, canola oil, vinegars, and soy sauce in a bowl. Toss dressing with ramen mixture, chopped cabbage, and sliced green onions just before serving. Mix in chicken pieces if desired. Store in fridge for up to a week.