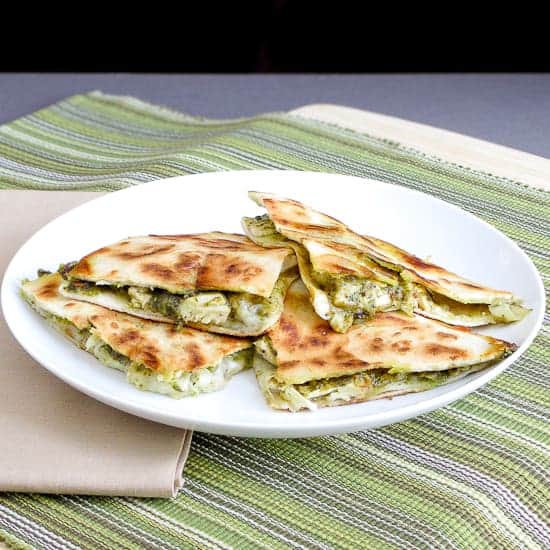 Grad school productivity is inversely related to cooking and blogging; as I become more immersed in reading and writing theories on math education, my kitchen becomes less used and my blogging less frequent. I start rummaging through my freezer to find something to eat because going to the store (and planning a shopping list) would inconveniently cut into my workflow and effectively eliminate all semblance of productivity that previously existed. When you're setting your own schedule, your own deadlines, you really need to capitalize on these moments of efficiency or your 6 year program will turn into 7...or 9...or 15.
This week saw a marked increase in Grad Student Sarah, accompanied by an ebb in Kitchen-Experimenter Sarah. Anyone in grad school can tell you that it's a delicate balancing act between school and those things you need to do to keep yourself sane while doing school. Sometimes, the scale is not so even...with your personal life plunging into the abyss. No, I'm not being dramatic.
I am, however, being dramatic when in the midst of this school stress I scream out  "Well, what is there to eat?! There's nothing to eat!" and resolve to going hungry for the night. I have to remind myself of Napoleon Dynamite's grandma's wise advice, "Knock it off, [Sarah]! Make yourself a dang quesadilla!" During this rampage through the freezer, I found chicken breasts and leftover pesto. Combine that with the artichoke hearts, cheese, and tortillas we had on hand, and we've got ourselves a fancy quesadilla (pronounced: case-uh-dill-uh).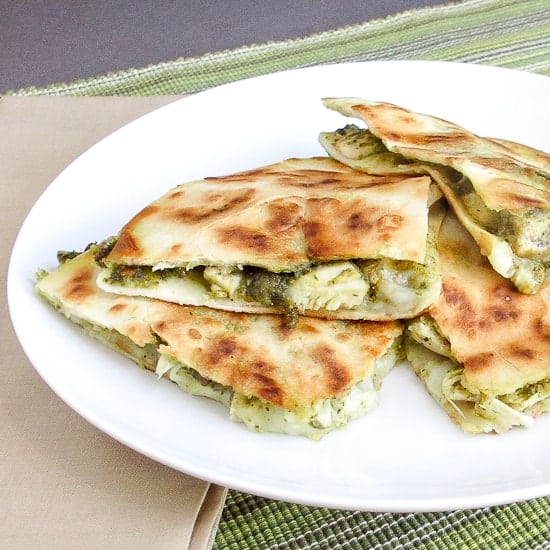 This one is almost as quick as and way more delicious than the microwaved just cheese quesadilla you surely ate during finals week as an undergrad. Anything with cheese makes me swoon, but this particular 5-minute meal really hit the spot. Unlike most of my midweek mania meals that usually involve something like chickenless nuggets, this quesadilla didn't make me feel like I was wasting a dinner opportunity by eating something fast and flavorless. I've permanently added this upscale quesadilla to my list of easy, but delicious last-minute dishes.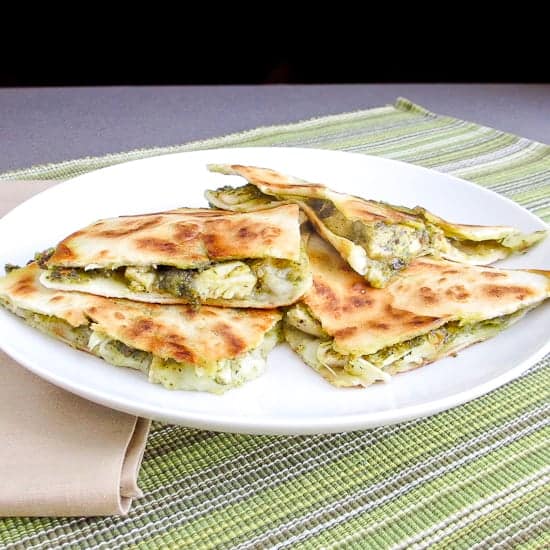 Chicken and artichoke pesto quesadillas
Makes 2 filling quesadillas
4 flour tortillas (I used Trader Joe's homemade flour tortillas, which I think are the best store-bought I've found)
½ cup pesto (You can either use store-bought, or make your own using the recipe below)
2 cups shredded cheese of your choice (I used a combination of mozzarella and Trader Joe's Toscano cheese with black pepper)
½ cup canned artichoke hearts, quartered, and ripped into smaller pieces
1 large boneless skinless chicken breast
Preheat oven to broil. Place chicken on a broiler pan about 6 inches from the burners and broil for about 15-20 minutes, or until a meat thermometer reads 160ºF (it'll reach 165ºF while it cooks in the quesadilla).
Cut the cooked chicken into ½ inch pieces.
Lay out two tortillas. Spread a thin layer of pesto on each tortilla, evenly distributing the ½ cup between both.
Sprinkle half of the cheese over the pesto, reserving a cup of cheese.
Spread the chicken and artichoke hearts evenly over both tortillas.
Sprinkle the remaining cheese over the chicken and artichokes.
Place another tortilla on top of each quesadilla.
Heat a cast-iron skillet over medium low heat. One at a time, heat each quesadilla until the cheese begins to melt and the bottom becomes crispy and golden brown. Flip quesadilla over and cook until the other side becomes golden brown and crispy. Remove from heat, cut, and serve.
Mixed-herb pistachio pesto
 (From
earlier recipe
)
Makes about 1½ to 2 cups
1 ½ cloves of garlic, peeled
2 cups lightly packed flat-leaf parsley
2 tablespoons fresh lemon thyme leaves
2 tablespoons fresh tarragon leaves
1 tablespoon fresh sage leaves
1 tablespoon fresh oregano leaves
½ cup grated Parmesan
½ cup pistachios, roasted
Kosher salt and freshly ground pepper, to taste
¾ cup olive oil
Chop garlic in food processor (or blender) until fine.
Add pistachios and chop coarsely.
Add herbs, cheese, salt, and pepper and chop until fine.
Keeping food processor running, drizzle olive oil into mixture until it becomes creamy and emulsified.