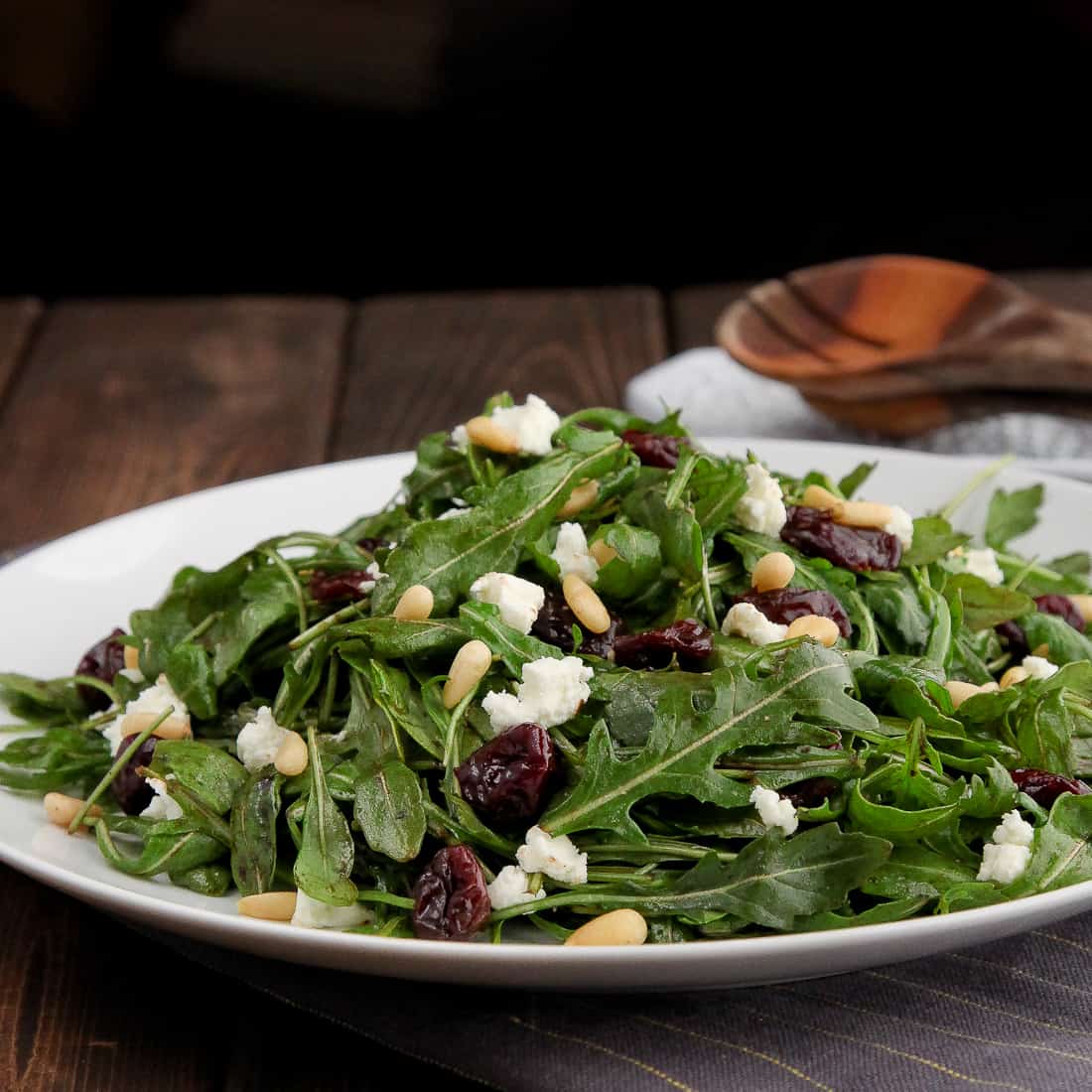 One of the coolest people I know turned another year older last week. From the looks of it though, you'd never be able to tell my mama was aging. If we were sitting around a fire pit roasting marshmallows, all the smoke would go toward her since, as my family says, smoke follows beauty. Unless, of course, it went toward my dad. In which case, we'd say smoke follows old age errr...I mean, wisdom.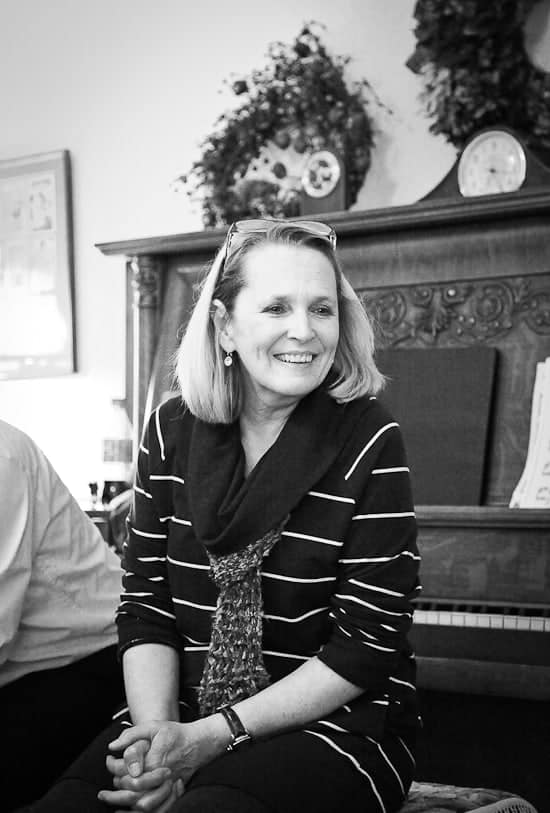 Check out that hot mama. I hope I get her genes as I age. Since I wasn't in town to celebrate the blowing out of candles, I decided to bake in mom's honor. When asked her choice if she could have any dessert for the occasion, she dreamed about butterfinger cookies, mincemeat cookies, and chocolate with cherries. Picturing carton after carton of Cherry Garcia ice cream taking up permanent residence in my parents' freezer, I concocted a recipe for Cherry Garcia cookies. Mom was drooling, but with holiday indulgence and the upcoming wedding in mind, she requested, "Can you make them healthy?" Sure, mom. It's now a salad. You can't get much healthier than that. I love and respect cookies too much to do something crazy like replace the butter and sugar. Blasphemy.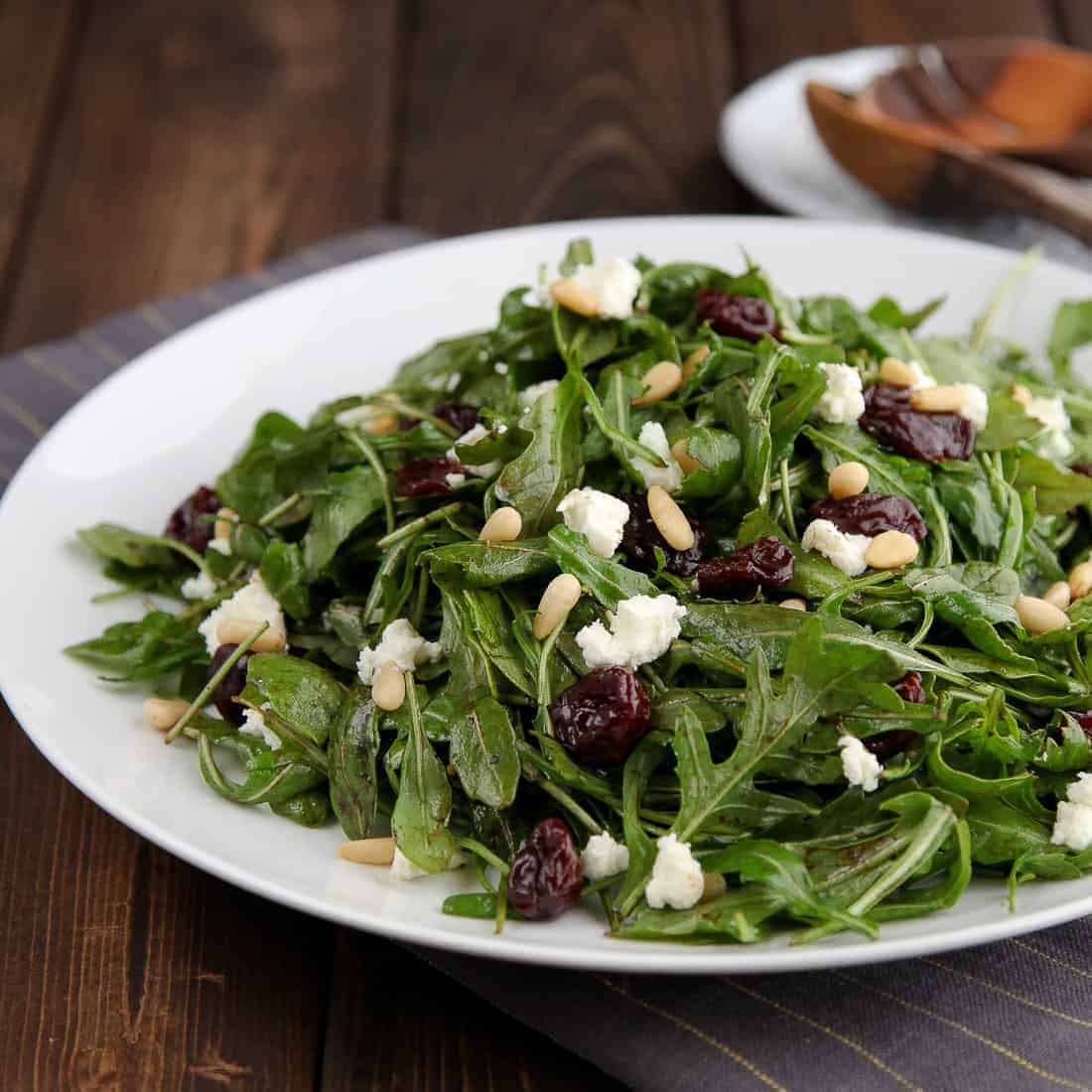 This salad takes all the key flavors of Cherry Garcia ice cream and tosses them into a big healthy bowl that you won't feel at all guilty about finishing in one sitting. Rich chocolate balsamic, tangy dried cherries, spots of creamy goat cheese mixed up with peppery baby arugula and a handful of toasted pine nuts to contrast the sweetness. It's a crazy awesome unexpected burst of savory and sweet.
Y'all are probably wondering why on earth I'm sharing a recipe for greens bathing in chocolate. For a girl who claims not to like chocolate, I sure do share a lot of chocolate recipes. Well, it seems the rest of the world loves chocolate. I know a quite few people who wouldn't object to having a chocolate IV hooked up at all times. My mama is no exception. Despite the fact that my childhood self insisted over and over that I didn't like chocolate and mom knew full well I preferred Sour Patch Kids to Kit Kat Bars, Santa seemed to forget this detail when filling my stocking with sweet goodies. Every. Single. Year. That is, until I discovered Santa was mom and that she also knew full well that if I wasn't going to eat the chocolate, I'd send it her way. Sneaky plan. Chocolate balsamic seems quite fitting to honor her birthday then.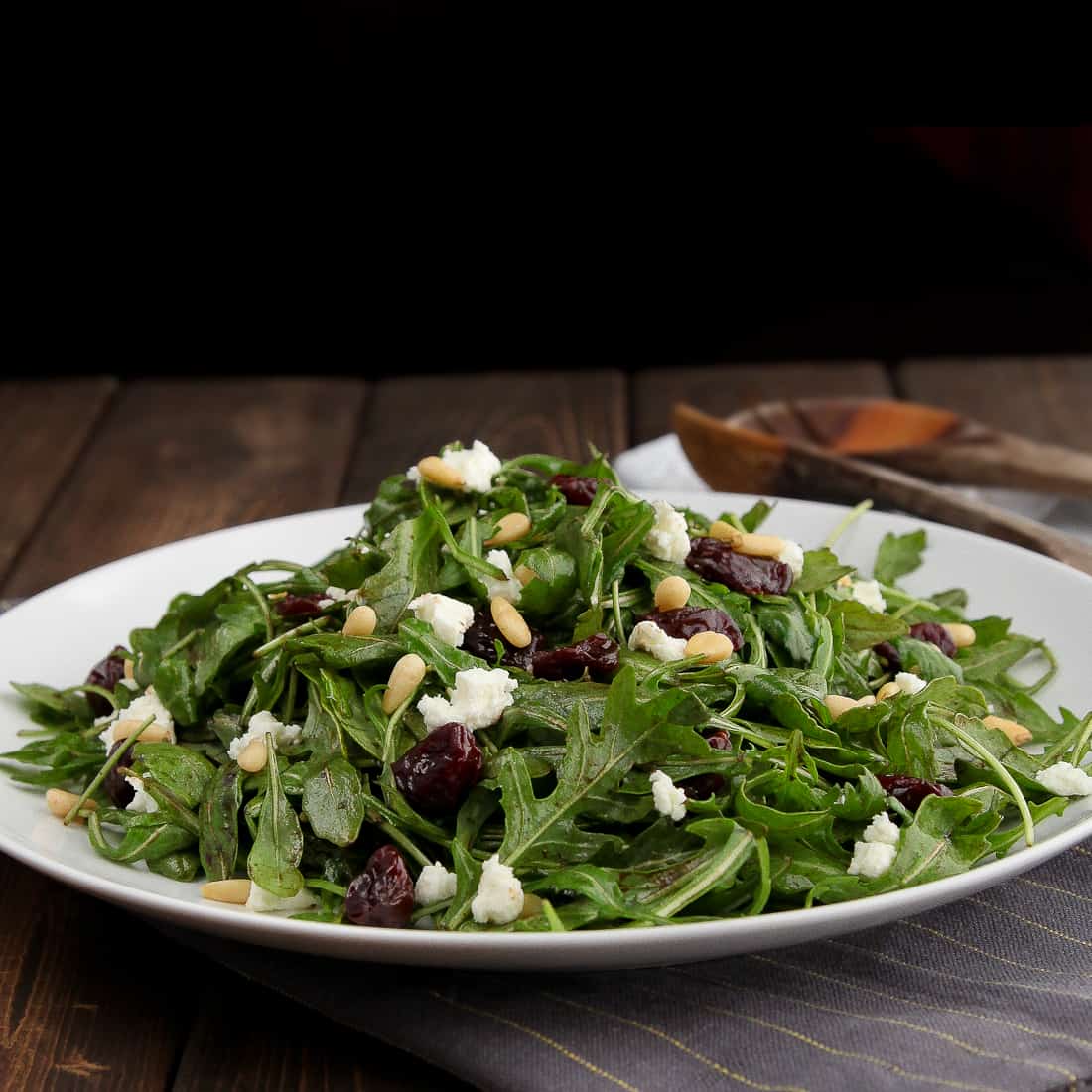 Speaking of birthdays, we're celebrating two birthdays here on Snixy Kitchen. I've been blogging about my culinary adventures for a whole year now! The exact date Snixy Kitchen came to fruition is a little iffy. On paper, it looks like my first post was January 1st, 2012. In reality, sometime late January, I decided Facebook pictures of my food wouldn't cut it and started writing posts for stuff I'd already made, backdating the entries. Even still, it wasn't until the beginning of February that I actually shared the link with anyone other than my mom. That said, I'm choosing an arbitrary day this month to celebrate - sorta like how Lucas and I celebrate our dating anniversary. Normally I'd bake cupcakes to celebrate, but my goal of cutting down on desserts to get in shape for the wedding makes a yummy salad much more fitting.
This first year of blogging has inspired me to continuously search for new recipes, ingredients, and gadgets - keeping things interesting in our pint-sized kitchen. It's given me an outlet from formal graduate school writing, which will prove indispensable as I work on my dissertation in the near future. Over the year, I've upgraded from a tiny point-and-shoot to a fancy schmancy DSLR, and with the roll out of a new custom design and dot com site, it's been exciting to see this little personal blog evolve from rice pudding to caprese salad quinoa stuffed portabellas. To thank all of YOU, my lovely readers, for your support and comments, I'm celebrating by giving away everything you'll need to make the dressing for this Cherry Garcia salad!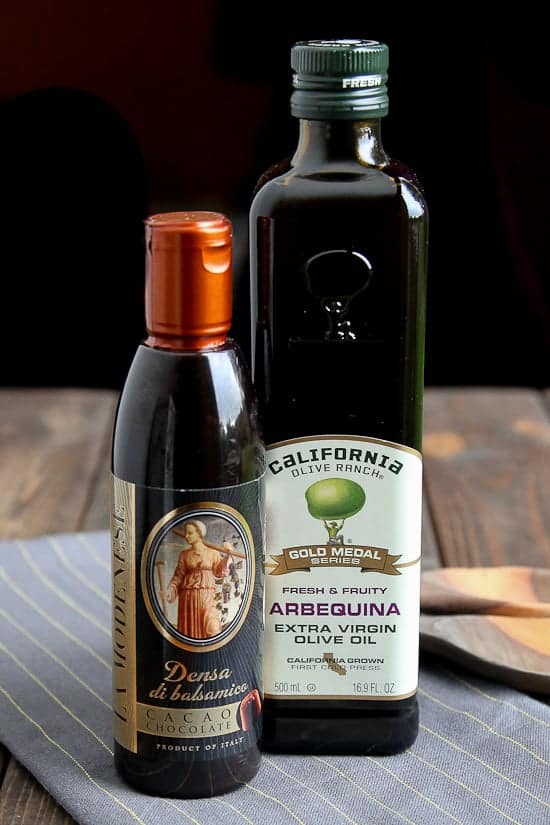 Chocolate Balsamic and Local Olive Oil Giveaway
One lucky Snixy Kitchen reader will win a bottle of Chocolate Balsamic and a bottle of local Olive Oil! Chocolate balsamic will satisfy your sweet tooth while you chow down on a super healthy salad. For thoseof you who don't know, olives are one of California's specialties, and this particular olive oil, made just outside of my hometown, was chosen as an ode to my late Great Grandpa Ramonda who brined olives from his own trees all through my childhood.
To enter this balsamic and olive oil giveaway, just leave a comment below telling me about your favorite salad recipe. You can also gain up to 2 bonus entries for liking Snixy Kitchen on Facebook or subscribing to Snixy Kitchen via E-mail (see right). Just be sure to come back here and leave separate comments to tell me about each bonus you completed! The giveaway is open to US residents until Friday, January 18th at midnight PST when I'll randomly select a winner.
Now that I've shared this healthy salad, I'm off to pig out on BBQ with the future in-laws in Houston, Texas.
Cherry Garcia Salad
Makes 2 large salads
About 4-5 cups baby arugula
¼ cup dried cherries
2 tablespoons pine nuts, toasted
1 ounce of goat cheese
1 tablespoon chocolate balsamic
2 teaspoons of olive oil
Salt and pepper, to taste
In a small bowl, mix together the olive oil and chocolate balsamic. Add salt and pepper, to taste.
Toss the dressing with the baby arugula, adding more or less depending on preference.
Divide the arugula between two bowls.
Crumble the goat cheese over each bowl. Top with cherries and pine nuts.