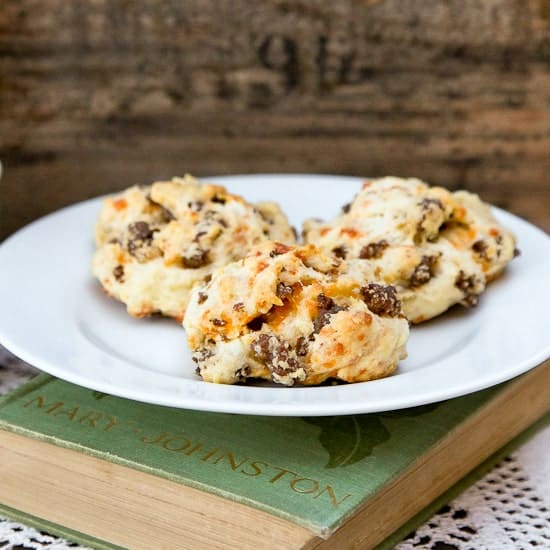 When Dad tells you he wants Lucas to bring work clothes to replace the fence over the 4-day Thankgiving weekend, he's not joking. No matter how much you laugh at him, he's dead serious. Dad doesn't believe in wasting a perfectly sunny consecutive three days (okay, fine, you can have Thursday off). Even when he's been on the road hours away from home during the week for the past five weeks. Even when his birthday happens to fall the very next Monday and he has to wake up at 3am to drive up into the middle of nowhere for work. Nope, when there's work to be done and there is more than one pair of strong hands and two helpful dogs around, it's going to get done. Lucky for me, I got out of manual labor by spending the better part of the weekend studying (which may not have been any better...), but this is how my dad spent his birthday weekend. By Sunday afternoon, he'd earned some tasty birthday treats, and since the fence replacement is primarily in preparation for my wedding, I had to make sure something delicious got put in the oven for the occasion.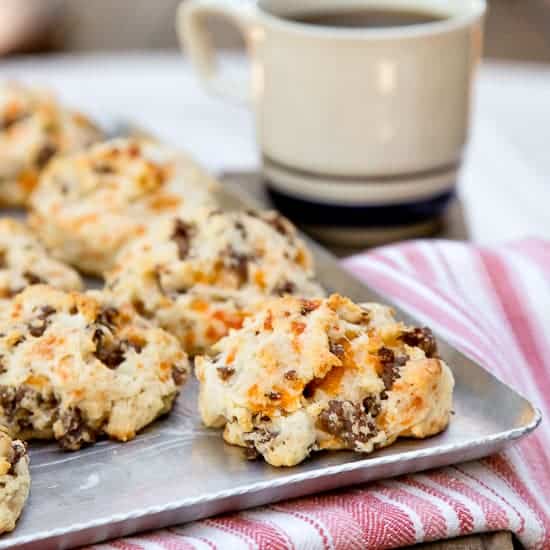 Unfortunately for him, his birthday falls on or around Thanksgiving each year. Although the bonus is that the family is usually all in town to celebrate, it also means that everyone has eaten their fair share of holiday sweets and the fridge is still overflowing with pumpkin pie, pecan pie, chocolate cookies, younameit. To bake his favorite orange angel food cake with chocolate frosting would be wasted on his birthday. One bite and everyone would be stuffed. And really, who wants to eat orange angel food cake for breakfast at 3am? Well, me....but that's not my dad's style. Sausage, bacon, or basically any fried pork is more up his alley.
When Dad tells you to get out of bed by 8am or he'll eat all the sausage himself, that's also not a joke. If you're lying in bed and the scent of pork grease wafts into the room, you better not lollygag one minute longer. Nine times out of ten you'll find a steaming plate of biscuits and gravy made with spicy sausage on the table. My dad's savory homemade breakfast is a morning tradition that no healthy-eating regimen can make me pass up. Even though Dad's got a wicked sweet tooth, I'm pretty confident he'd choose a plate of greasy spicy sausage patties over a slice of cake any day. And since he has to spend his birthday breakfast on the road, I decided to throw all this favorite morning flavors into one travel-friendly biscuit, stick a candle in the top, and sing Happy Birthday at the top of my lungs.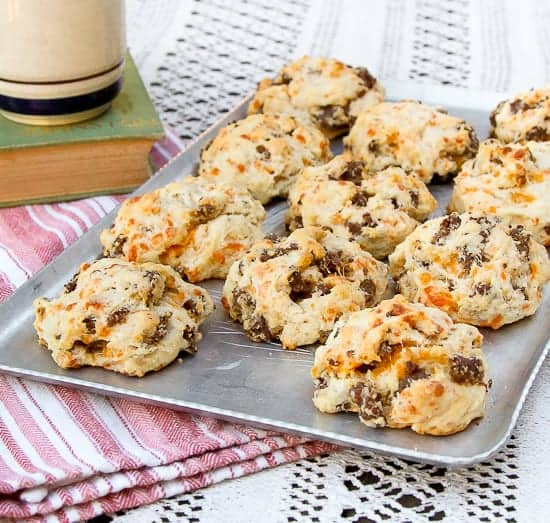 Part of me seriously considered doubling the recipe so I could stash a couple in my own freezer for the rest of the week, but decided that was playing with fire. While these cheesy, spicy, buttermilk biscuits may not be on my pre-wedding diet, they were completely irresistible. My saving grace was that after the one used to sing Happy Birthday and the one that got sacrificed to the rest of us for taste-testing, there were only nine left to put into a freezer bag for my dad's work week. There's something magical that happens when you combine spicy butcher-quality sausage baked up with melty cheddar cheese and oven-fresh buttery biscuits. If you love your dad as much as I love mine, you'll go whip up a batch of these puppies for him just because.
Cheddar sausage buttermilk biscuits
Makes 10-12 
2 cups all-purpose flour
2½ teaspoons baking powder
½ teaspoon salt
¼ teaspoon black pepper
5½ tablespoons butter, cut into pea-sized pieces
¾ cup buttermilk
¾ cup cheddar cheese, grated
½ pound sausage
Preheat oven to 400°F.
Brown the sausage, breaking it into pieces no larger than a small marble as it cooks. Drain it using a paper towel and set aside.
In large bowl, sift together flour, baking powder, salt, and pepper.
Combine the butter with dry ingredients.
Add buttermilk and stir with wooden spoon until combined. Add the cheese and cooked sausage and knead about 1 minute with floury hands, until evenly combined.
Plop clumps of dough with your hands onto parchment-lined baking sheet (I prefer my biscuits imperfect and clumpy in appearance, but others prefer to flatten the dough into ½ inch high and use a cookie cutter or cup to cut perfect circles – a matter of personal preference).
Bake until just lightly golden brown, about 15-18 minutes.
Serve warm.