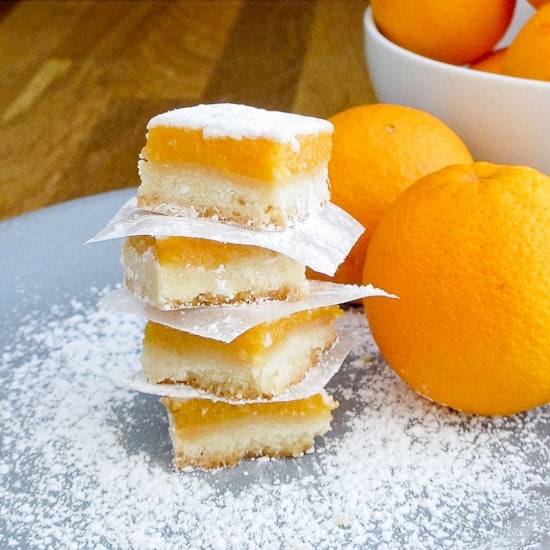 For the past two weeks, I've been stewing up elaborate plans to use the bucketful of pre-ripened blood oranges from my cousin's tree to make marmalade. When Scott suggested I take some of these tart citruses for this purpose, I agreed without entirely knowing what marmalade was. I knew it involved citrus and sugar, both of which I love, and that my friend Cas just canned some of her own, so I'm sure I'd like it too. Cas and I share a mutual hatred of cilantro, so I trust her palette. My only prior canning experience is from when I was about seven years old with my Grandma Donnis; I developed my fondness for apricots while canning jam in her pint-sized mobile home kitchen, and I remember having a grand ole time. My mom tells me I've taken after my grandma in many ways (or maybe I just fancy myself being like her), so canning should be right up my alley. So, needless to say, I was inspired to make blood orange marmalade.
As you have probably already detected from the title of this post, that didn't happen. When I started looking up recipes, the task of peeling all the skins, removing the pith, and sterilizing the jars seemed daunting, particularly with my busy reading schedule. The final straw was when Safeway only had lids without jars in stock and admitted no plans of replenishing their shelves before closing for renovations in a few weeks. In fact, if you look down the aisles, you'll find a sea of blue bottled waters place holding every item that is out of stock. In a rush to do something productive with the bowl of fruit before it rotted on my counter, I whipped up some blood orange curd, which I then turned into blood orange curd shortbread bars. They were fantastic. Notice that I said "were," as in, there are none left because they were THAT delicious. My only advice--which is for purely aesthetic reasons--is to wait and sprinkle them with powdered sugar until right before serving, as it will begin to liquefy into icing when left in the fridge over night (as seen a little in the picture below).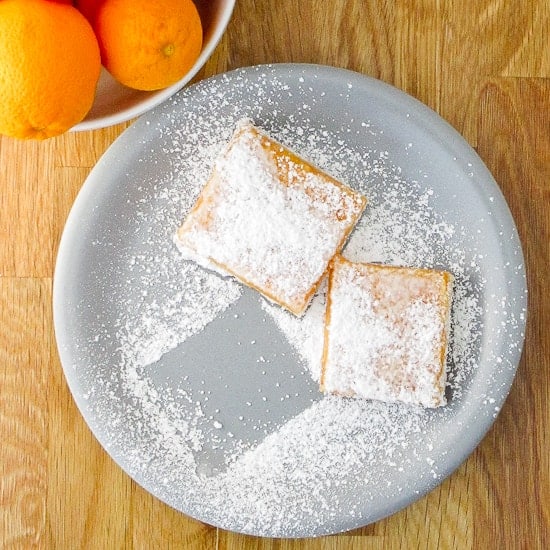 The curd actually tasted a lot like lemon curd because the tiny blood oranges were still a bit sour. In the 18 hours that I had the bars in my possession, I consumed an absurd and disgusting amount of these sweet treats. To save myself from sugar shock, I chopped up the rest into tiny bites and unloaded them on my research group. As I write about the bars though, I miss them. I want more. I will probably end up using the last of the oranges as soon as I have a free moment to make my own personal batch. Or maybe I'll just eat the curd by the spoonful. Don't judge me, I deserve it – Lucas just left for Taiwan…yet again.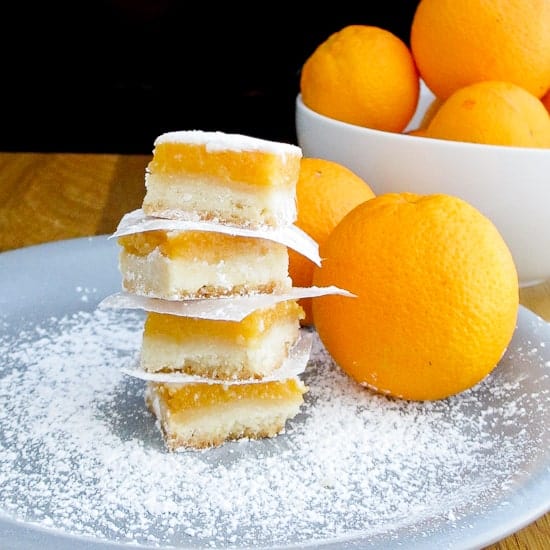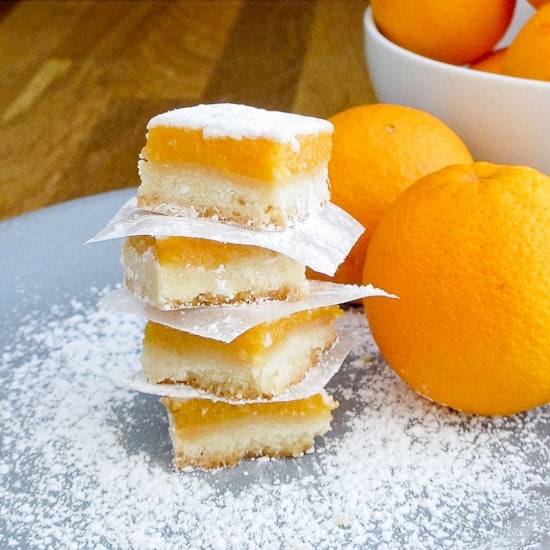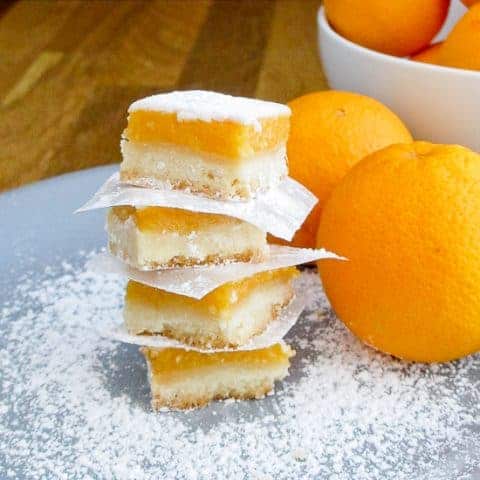 Blood orange curd shortbread bars
Yield:
1 9x12 pan of blood orange bars
Ingredients
Blood Orange Curd
2 whole eggs
8 egg yolks (reserve the egg whites for egg white omelets!)
1 cup sugar
Scant 1 cup blood orange juice
Juice from one lemon
2 tablespoons unsalted butter, room temperature and cut into ½-inch pieces
Shortbread Bars
1¾ cup plus 2 tablespoons flour
¾ cup powdered sugar, plus extra for sprinkling
¾ teaspoon salt
¾ cup unsalted butter, softened
Instructions
Blood Orange Curd
Bring an inch of water to simmer in a large pot.
Combine eggs, egg yolks, sugar, orange juice, and lemon juice in a heat proof bowl that fits over the large pot without touching the water.
Cook, whisking CONTINUOUSLY (so you don't wind up with sweetened scrambled eggs), until mixture thickens enough to cover the back of a spoon.
Remove bowl from heat, and add butter a few pieces of a time, stirring to combine.
Strain curd through a fine metal strainer to remove any (almost undetectable) pieces of cooked egg.
Cover with plastic wrap, so that it touches the top of the curd to keep it from developing a skin.
Refrigerate for 2 hours and up to 2 days. If you're only interested in the curd, you can also freeze it!
Shortbread Bars
Preheat oven to 350ºF. Line a 9x12 inch baking pan with parchment paper, leaving extra overhanging short edges to use to remove the bars after baking.
In a food processor, pulse the flour, powdered sugar, and salt until just combined.
Add the butter and pulse until blended.
Pour the mixture onto the parchment-lined baking pan and spread evenly. Use hands to press crust firmly down.
Refrigerate for 30 minutes.
Bake the crust for 15-20 minutes, until light golden brown.
While it is still warm, pour the chilled blood orange curd over the top and use a spatula to spread it evenly.
Bake for an additional 10 minutes, until the curd is set and slightly jiggles when moved.
When cooled, use the parchment paper to pull the bars out of the pan. Use a flour sifter to sprinkle the top with powdered sugar, and cut into squares.