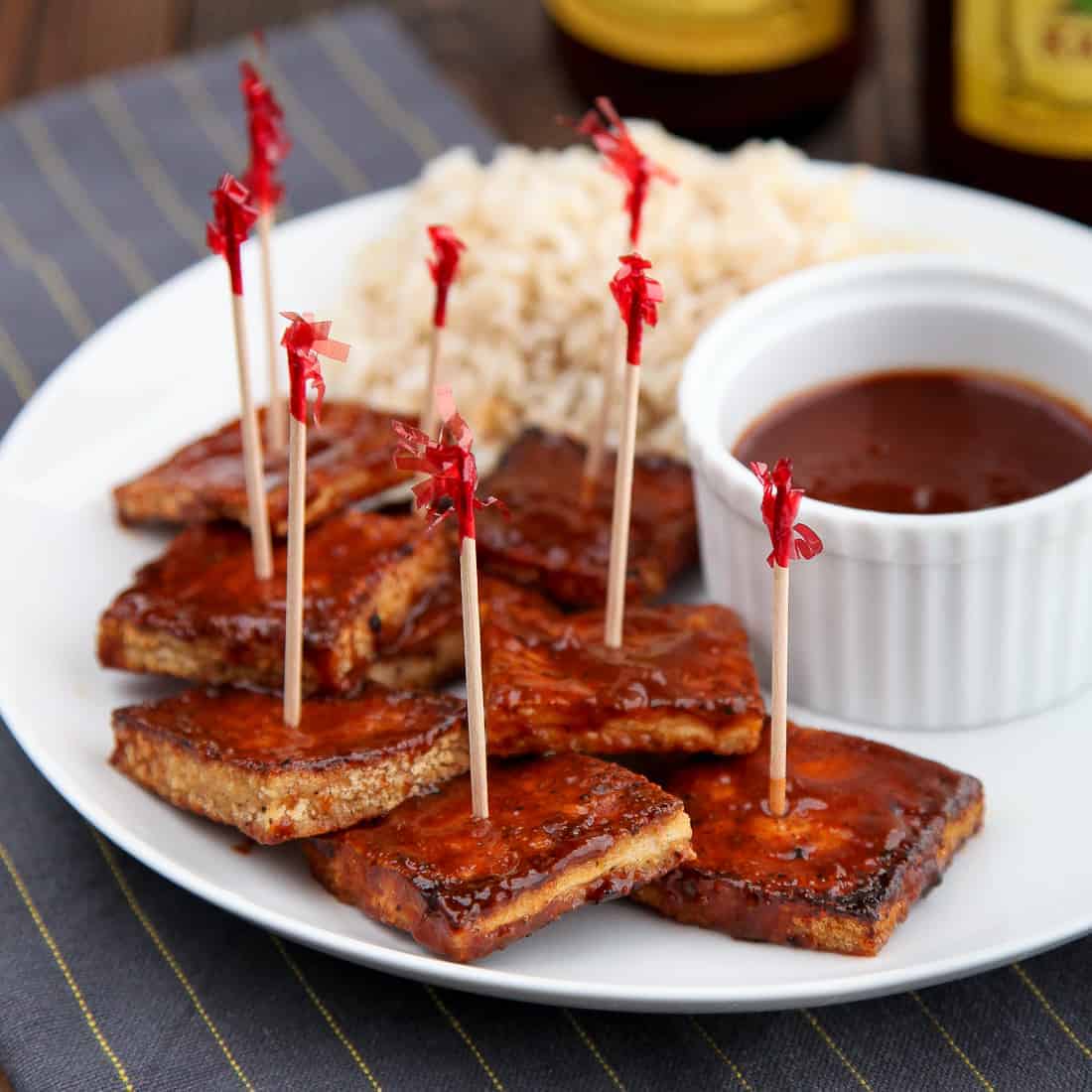 As a California native living in The Bay Area, I really should have been much more interested in the Superbowl than I was (or ever have been for that matter). While in Chico making wedding crafts for the past two weeks (Lucas in China, again), my dad turned on the 49ers v. Falcons game. For a brief second, I looked up from my paper punch to chat:
Me: Are the niners going to the Superbowl?
Dad: Only if they win this game.
Me: Are they going to win this game? [As if my dad can predict the future]
Dad: They're supposed to, but it's not looking good.
At this point, I mildly cared about the outcome. Not because of any sort of loyalty to a local team, but instead for my brother. As a die-hard football fanatic who recently moved back to The Golden State, Justin would be devastated if his team didn't make it to the big game, especially since he'd spent all week preparing his beer fridge for the event. And even more devastated if they didn't win said big game (which he was).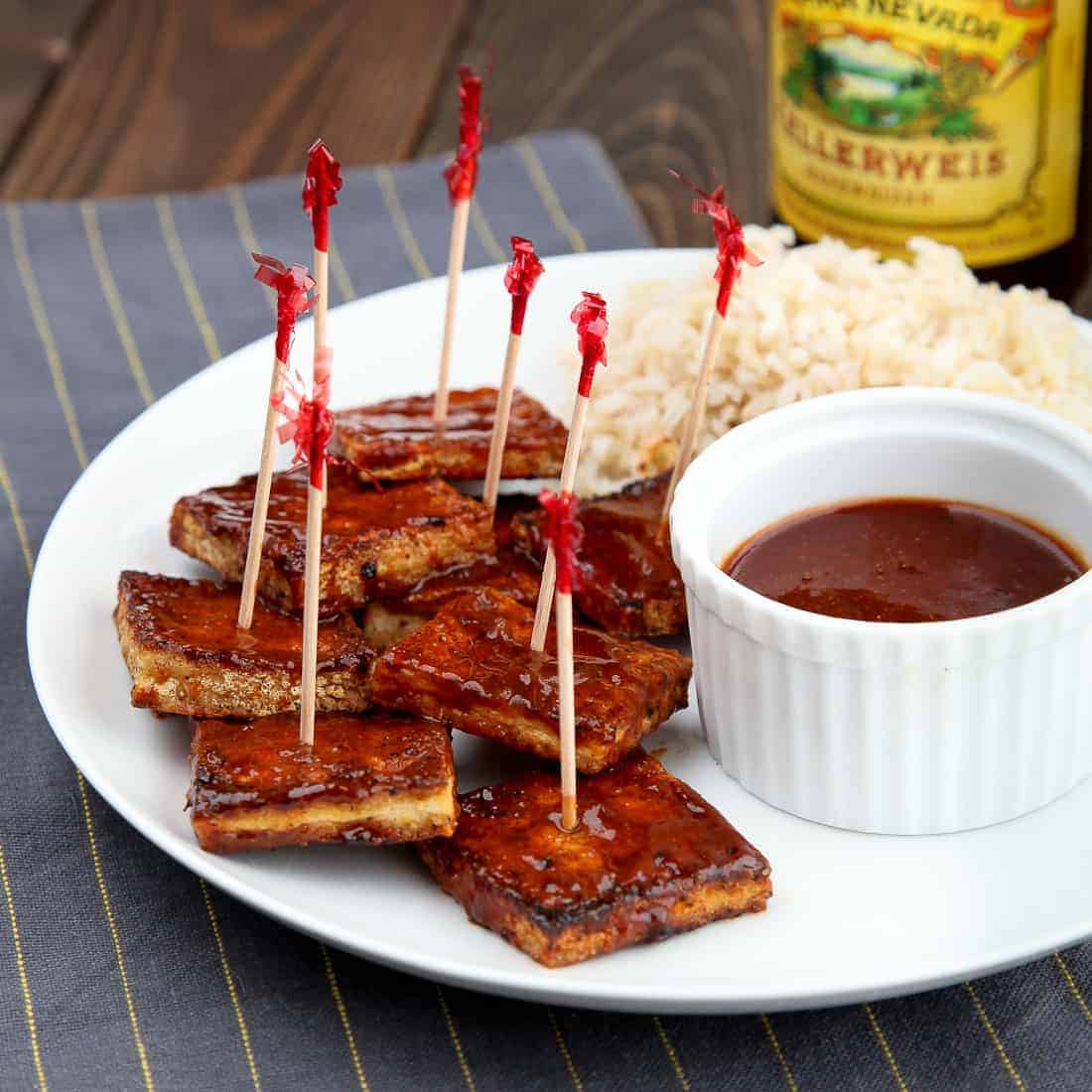 He'd invited all his friends to watch on his big screen TV and planned for a feast of finger foods. Since he's vegan and can't touch the chicken wings or hot links, his girlfriend Alexis planned to make Justin a batch of BBQ tofu to munch on. Even though she just landed a book deal(!), she seemed nervous about the culinary adventure; Justin's the main chef in their house, and she openly admits that recipes beyond chicken and eggs seem intimidating. I couldn't feign enough interest to actually watch the game, but I could certainly be swayed to make Superbowl-worthy snacks. So I set out to come up with a simple BBQ tofu bites recipe that I could pass along to her...and then eat while catching up on old episodes of Suits (occasionally checking the score via google).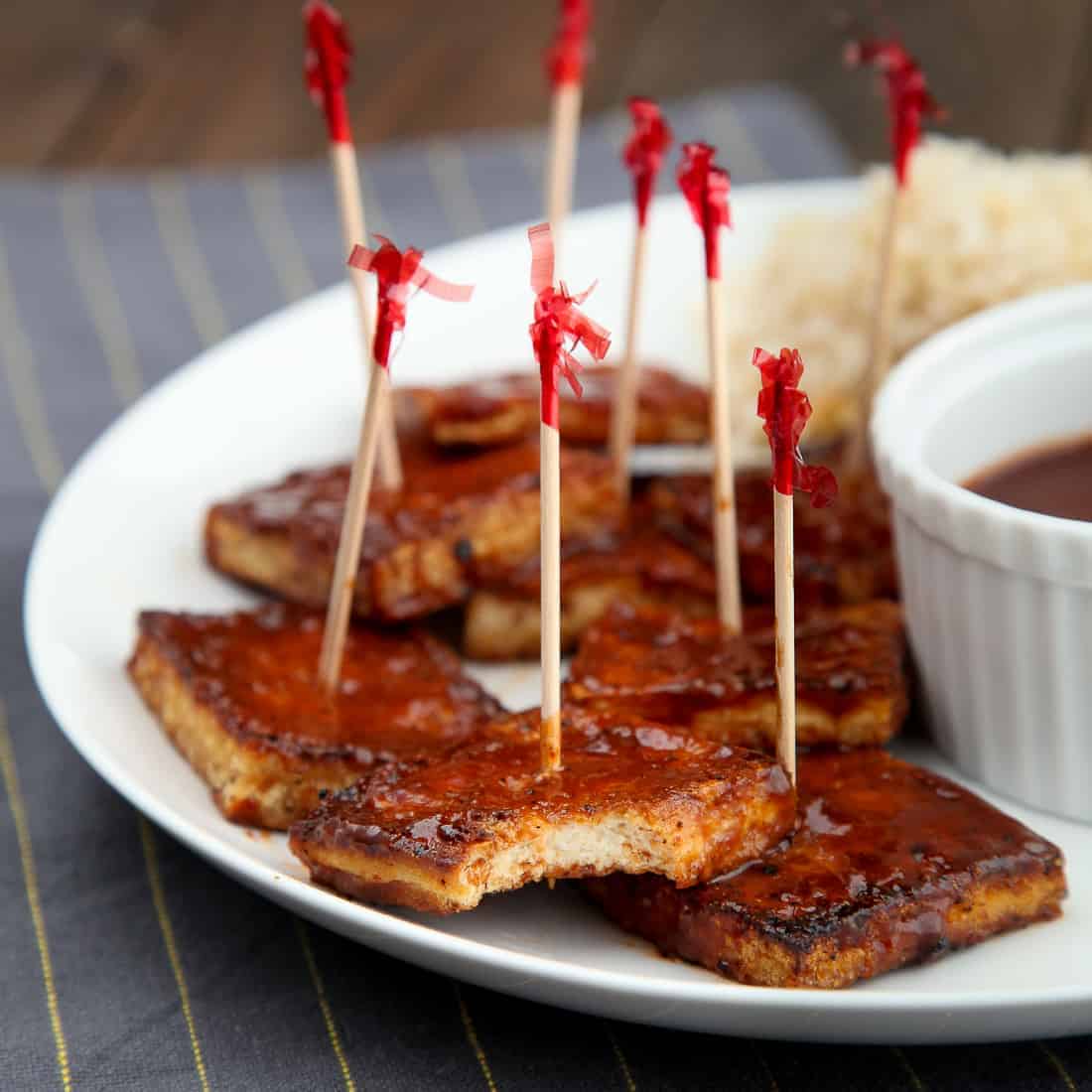 Alexis didn't end up making the appetizer for this game, which is probably for the best because we don't want Justin associating this winning recipe with a major loss for his team. The thinly sliced tofu crisped up on the stove while the center stayed moderately juicy, making the perfect vegetarian base for a BBQ sauce coating. Quickly searing each bite after a brush of sauce added a smokey flavor that mimicked even the best-cooked barbecued meat. A great meal for a former meat-lovin' vegan. We even ended up throwing a handful of them over brown rice for dinner that night. The niners may have tragically lost the Superbowl, but on the upside, I discovered this healthy vegetarian (and gluten-free!) gem.
BBQ tofu bites
Makes 18 bites
1 pound of extra firm tofu, drained, rinsed, and pressed between two plates

2-3 tablespoons extra virgin olive oil
Salt & pepper, to taste
1 cup of your favorite BBQ sauce (We used a local gluten-free brand)
Pat the tofu dry with a paper towel, then slice it into 1" squares about ¼" - ½" thick. Generously sprinkle both sides of the tofu bites with salt and pepper.
Heat about a tablespoon of olive oil in a cast iron skillet over medium heat (just enough to really thinly coat the bottom of the pan).
Working in batches if needed, sear the tofu bites for about 3-5 minutes on each side until golden brown and crispy. Transfer to a paper towel to drain. Repeat, adding more oil, until you've seared all of the tofu.
Dunk each bite in BBQ sauce or thinly brush a coat of sauce on each side and sear again for about 10-20 seconds on each side.
Serve as an appetizer with toothpicks, or as a meal over a bed of brown rice.