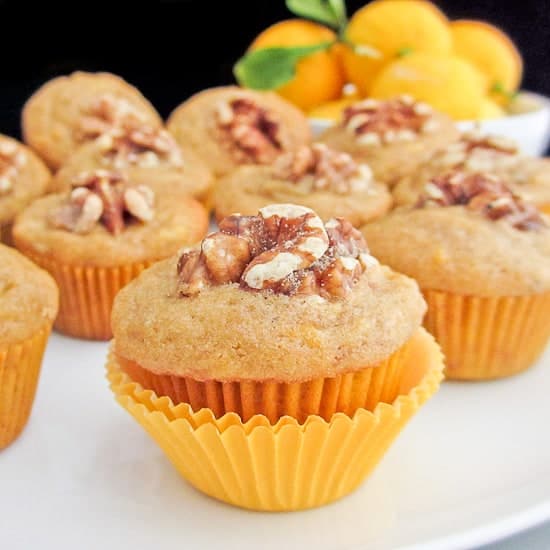 Happy (early) National Banana Bread Day! There's a day for everything and Thursday, February 23rd is dedicated to this baked banana treat. It's appropriate that I honor the holiday since I was (arbitrarily) given the nickname "Banana" in high school; there are few monikers that I respond to and "Banana" is right up there with "Sarah" and "Snix." It happened when I called my best friend one afternoon and her mom yelled out, "Jenny, Banana's on the phone!" Strange looks followed, but the sobriquet stuck and spread among my high school pals. At the time, I didn't even like bananas (it was a texture thing). Anyhow, I am celebrating this day (and my friend Kira's birthday) by baking lemon ginger banana bread mini muffins. If Kira were really here to enjoy them, I'd add chocolate chips, but since she's not, I left them out.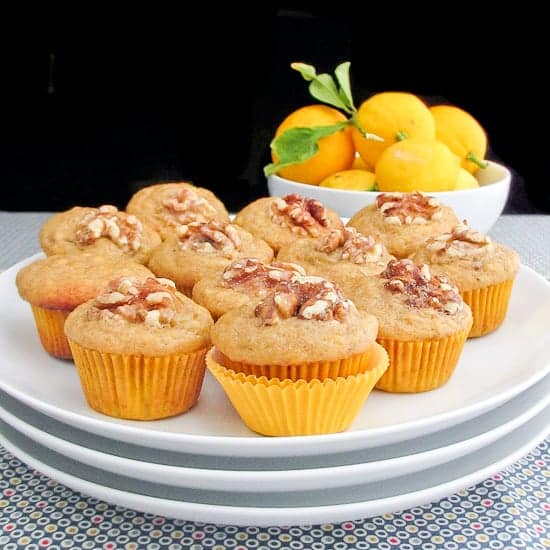 I've baked banana bread twice in my life. When I was about 12 years old, I brought my Kids Can Cook recipe book (or something similar) over to the next door neighbors' house with the intention of baking a loaf of banana bread with Margaret and Anna (then about six and four years old, respectively). Growing up, I spent a lot of time playing house with the girls next door, and, in addition to setting up a school house in their living room, baking was a necessary component for our make believe  family. We measured each ingredient, following the steps so very carefully. I'm sure I pretended to be teaching them how to make a perfect loaf despite having no real experience myself. After biting into our moist golden brown creation, it became clear that we (read: I) had made a fatal error - I used tablespoons of salt instead of teaspoons. It was evident that Kids CAN'T Cook, at least not left to their own devices.
It took me 14 years to put that salty sweet behind me and try again. This second time, I was extra cognizant of the difference between a teaspoon and a tablespoon. Unfortunately, my dark metal pans and overenthusiastic oven caused the outer layer to burn, while the center was perfectly moist and fluffy. I cut this crispy crust off and as far as anyone was concerned, my banana bread was a success!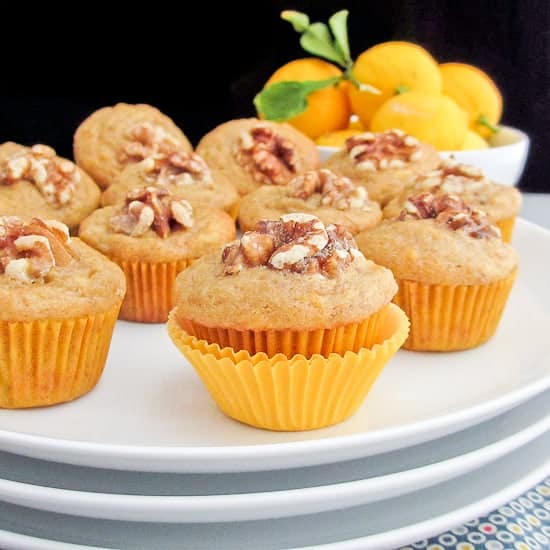 For my third attempt, I decided to trade in my loaf pan for mini muffin pans. For starters, this swap would fix the burning crust mistake from the last batch and also significantly reduce the baking time. More importantly, though, as my apple pie puffs proved, everything is more fun in bite-sized form. By baking mini muffins, I could also take advantage of the yellow mini cupcake holders Santa put in my stocking. I decided to do a spin on traditional banana bread and add lemon and ginger to the batter. I have a truckload of lemons from our trip to my cousin's farm (more on that tomorrow) and my neighbor's lemon tree, so I'm trying to use them for every dish (which isn't a problem because I love lemons). Lucas and I love the combination of lemon and ginger, so I folded in some freshly grated ginger to be creative, having no idea whether it would taste good. The flavors definitely come through, but next time, I will add even more ginger just to make them a bit spicy. And, because nothing's ever perfect, I forgot to add the salt this time (overcompensating for my childhood blunder, I suppose).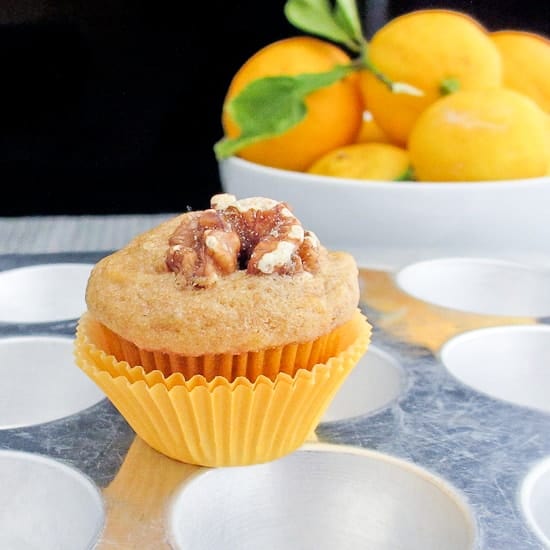 Meyer lemon and ginger banana bread mini muffins
Makes 2 dozen
¼ cup unsalted butter, softened to room temperature
½ cup dark brown sugar, packed
1 large egg
½ teaspoon vanilla
1 Meyer lemon, zest and juice
1 teaspoon freshly grated ginger
½ teaspoon baking soda
1 cup flour
⅛ teaspoon salt
3 overripe bananas
Optional: 24 walnut halves
Preheat oven to 350ºF
With an electric mixer or by hand, beat the butter and sugar until creamy. Add egg, vanilla, lemon juice and zest, and ginger. Beat until combined.
Combine dry ingredients in a bowl. Slowly add dry ingredients to the butter mixture, beating until combined.
Add bananas and beat until combined (there will still be chunks of banana, and this is good!)
Pour into lined (or greased) mini muffin tins until ¾ full. Optional: top each muffin with a walnut piece.
Bake until golden brown and a toothpick stuck in the middle comes out with just a few crumbs, 16-20 minutes.