Ultra high gloss three-ingredient black sesame brittle. It's crunchy and sweet with a deep roasted nutty flavor, and makes a great edible gift or sweet snack (like folded into coconut matcha ice cream, for example)!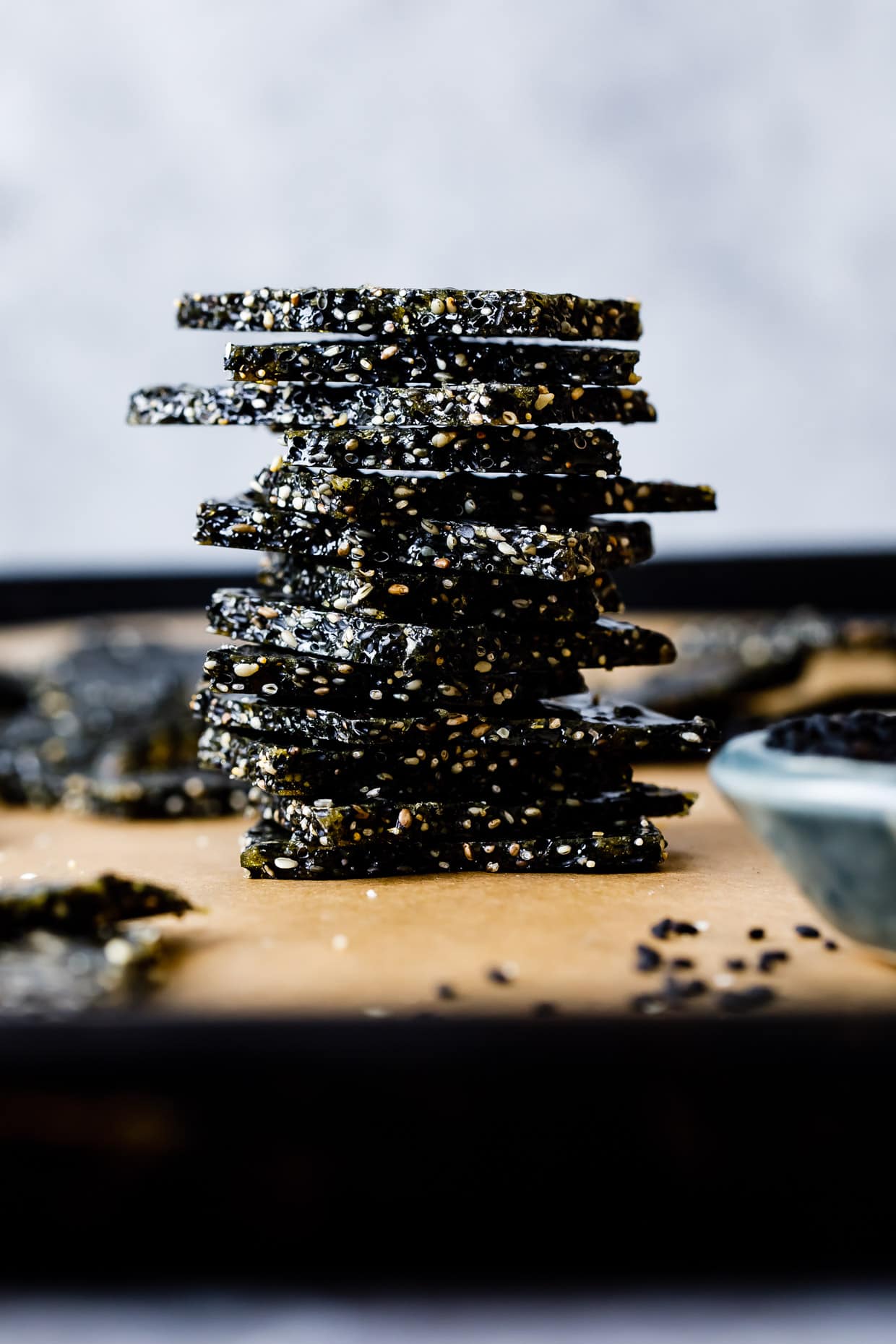 I'm taking a break from my regularly scheduled Matcha March programming for this black sesame brittle. If you've been following along this month, don't worry (lol), we're gonna crush up this brittle and fold it into coconut matcha ice cream later in the week. But first, this black sesame brittle is so downright addicting on its own that it deserves a moment.
While we agree on most flavors, Lucas loathes black sesame (I will never understand). But it isn't his birthday this weekend, it's mine. And I can think of no other dessert flavor combo I'd rather eat to celebrate than coconut, matcha, and black sesame. I also plan to make another batch of this brittle to cover in dark chocolate because WHY NOT?