The BEST gluten-free chocolate cake topped with naturally pink ombre hibiscus cream cheese frosting. Light and tender cake with a moist crumb and rich dark chocolate notes that balance with tart hibiscus cream cheese frosting.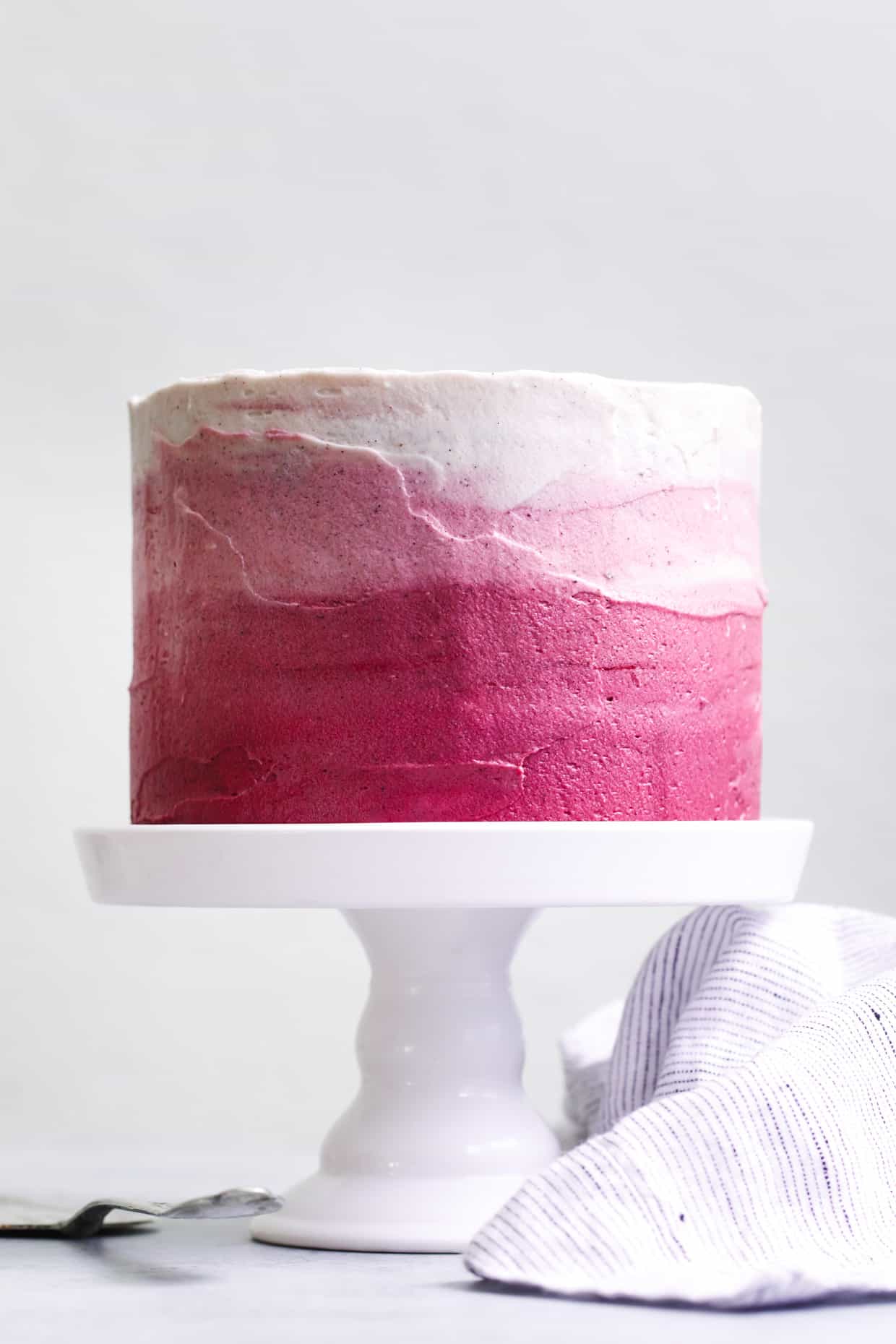 At this time last year, I was approximately 1 billion pounds heavier, awaiting the arrival of #cheesebabygirl. We'd just thrown one last "you probably won't see us for a while" pre-baby dessert shindig (we were right). I spent an entire day baking for it and my feet were trying to quit my body. They were going on strike, swelling up like balloons, and throwing in the towel along with any hopes of homemade Valentine's Day treats. With Zoella's February 7th arrival and our unexpected week-long hospital stay, our Valentine's Day dessert was a heart-shaped Whole Foods cheesecake shared over hospital trays with visiting friends and a snuggly soft baby that smelled like fresh laundry.
I'm making up for no homemade treats last year by getting a head start with this (naturally) ultra-pink ombre layer cake. I've waited months for the perfect occasion to share this chocolate cake – this is not any ol' chocolate cake. The base is my absolute favorite chocolate cake EVER. I considered going as far as titling it "the best gluten-free chocolate cake in all the land," but decided to tone down my intensity. But, in my not so humble opinion, it is just that.