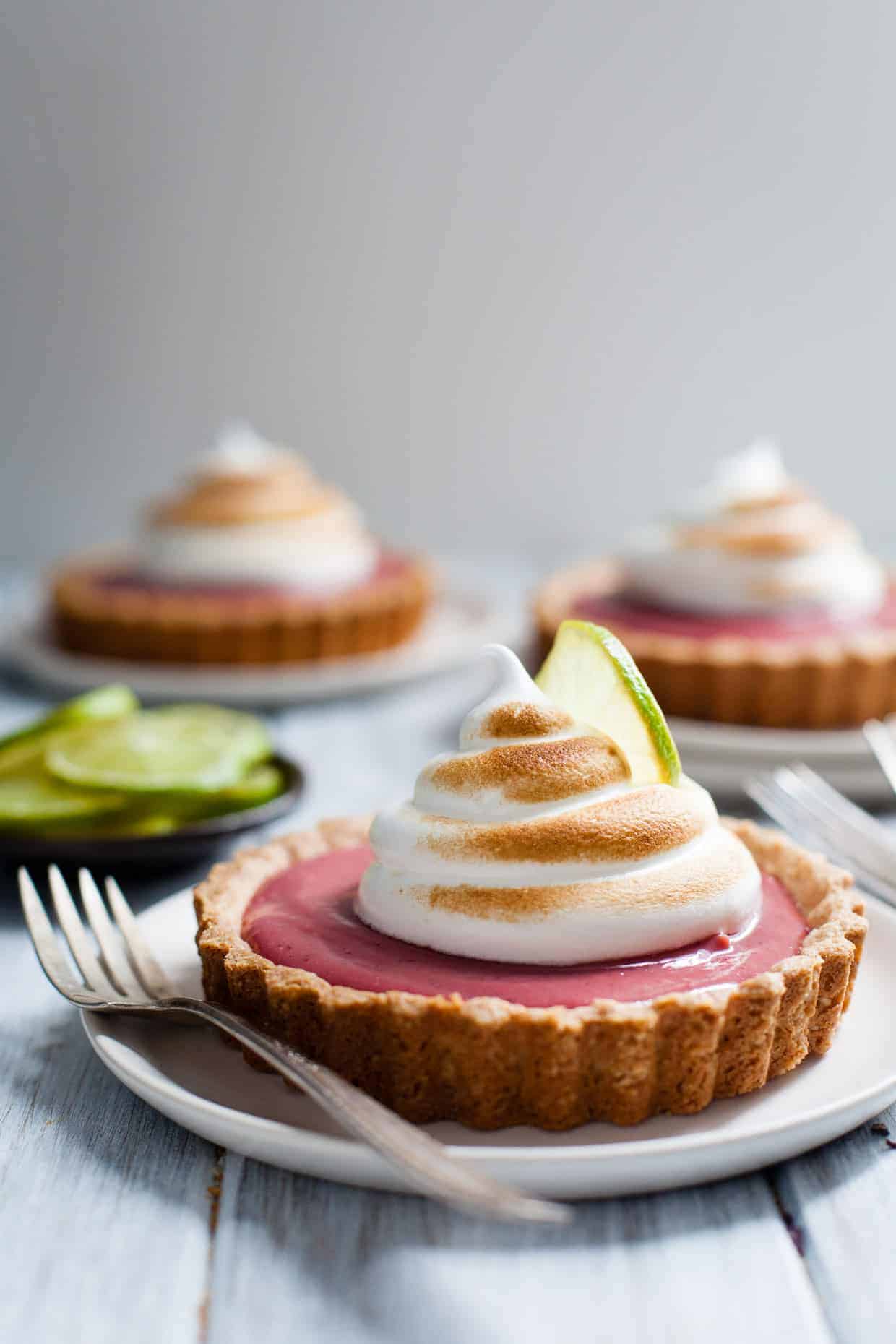 The first time I made this hibiscus strawberry curd tart, I took the last little tart over to our neighbors to thank them for the various eggs, butter, and cups of sugar they're constantly lending me. Ulterior motive: to resist eating two tarts in one day.
Only they didn't answer their door.
So I ate that "extra" tart as soon as I walked back in my house. I wasn't even hungry. I reasoned that I was saving it from an ant attack if I left it on their porch. I could have put it in the fridge and tried again later, but I just couldn't take it staring at me any longer. This tart has the sweetest puppy dog eyes you just can't turn down.