Extra juicy crispy-skinned garlic white wine skillet chicken with olives and artichokes. Served over a bed of pasta, this low-prep one-skillet chicken is simple enough for a weeknight, but fancy enough for a dinner party.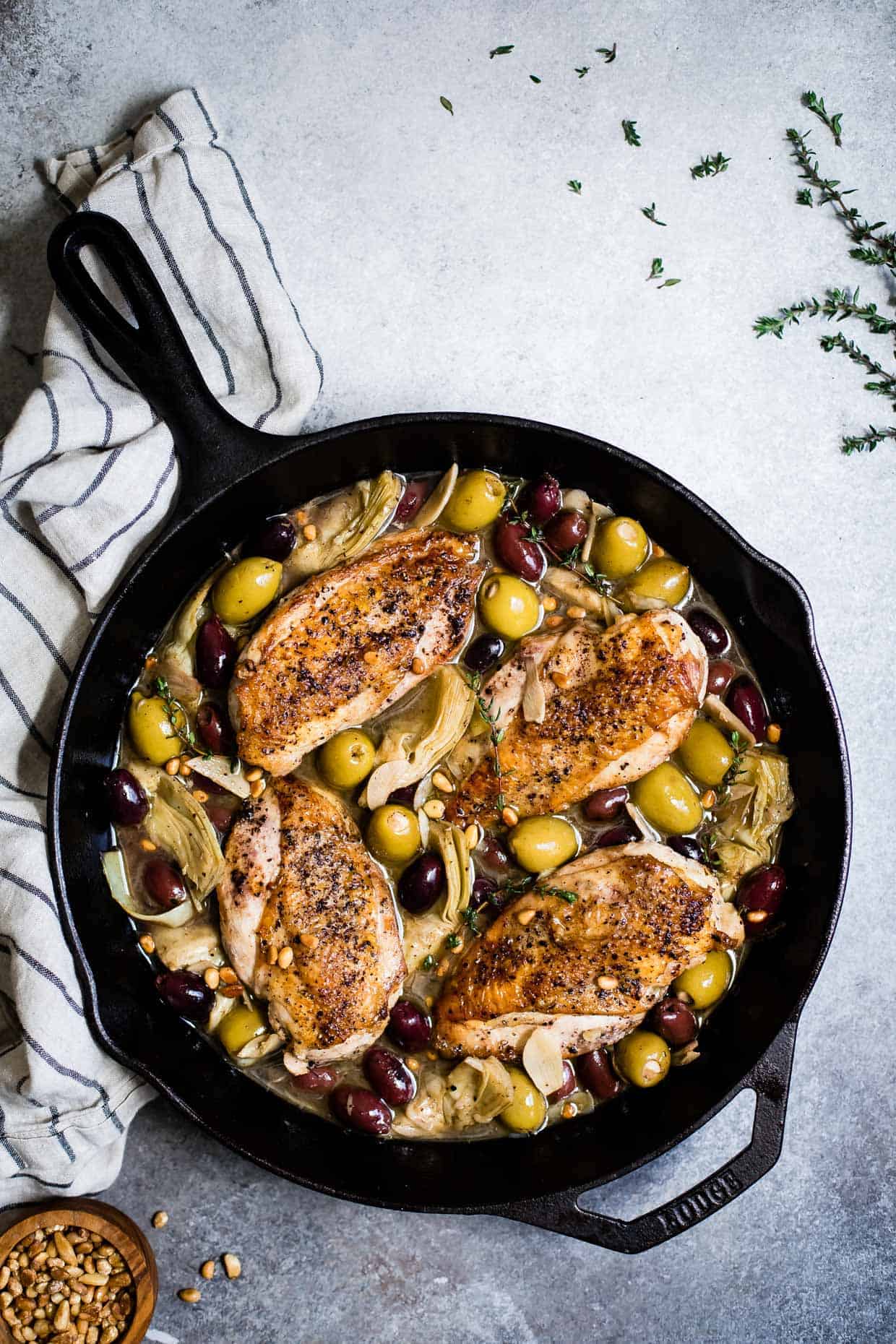 I'm finally home after spending three nights in Boston at a middle-school style slumber party bachelorette party (except with wine, good food, and R-rated movies). While some were in charge of the scrapbook station and others the mani/pedi situation, the menu was my domain. Here's the thing though: I was traveling with only a carry-on across the country to a weekend rental (booked by someone else) with unknown kitchen tools. I'm sure you can guess where this is going…
Pictures showed a full kitchen and our host's note said, "Feel free to use whatever you find in the apartment (kitchen, coffee machine, microwave, toaster…etc)." So we planned on the basics and I chose recipes that required no special tools, with this garlic white wine skillet chicken on the menu for Saturday night.