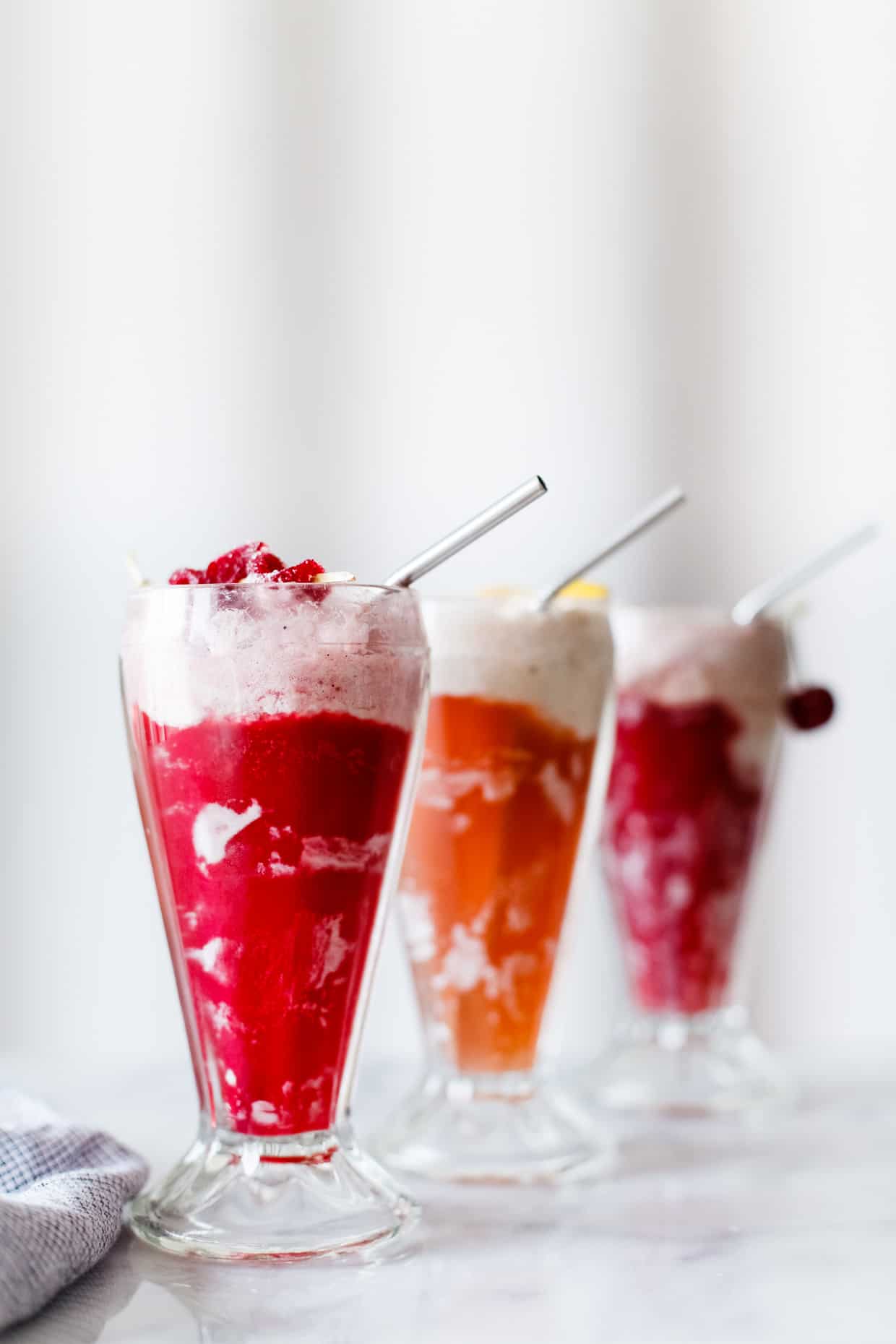 Summer is finally barreling in – and by barreling I mean, it's peaking near 70°F here, which means as long as the sun is out I only need a light cardigan. Like I said: barreling.
Meanwhile, we just bought an outdoor space heater for our back porch so we can actually have barbecues this summer without freezing our bums off. Come on over and we'll watch the sunset as we sip frothy hibiscus ginger ice cream floats on my back porch. Move over lemonade, ice cream floats are the official drink of summer 2015.
Because I just said so.