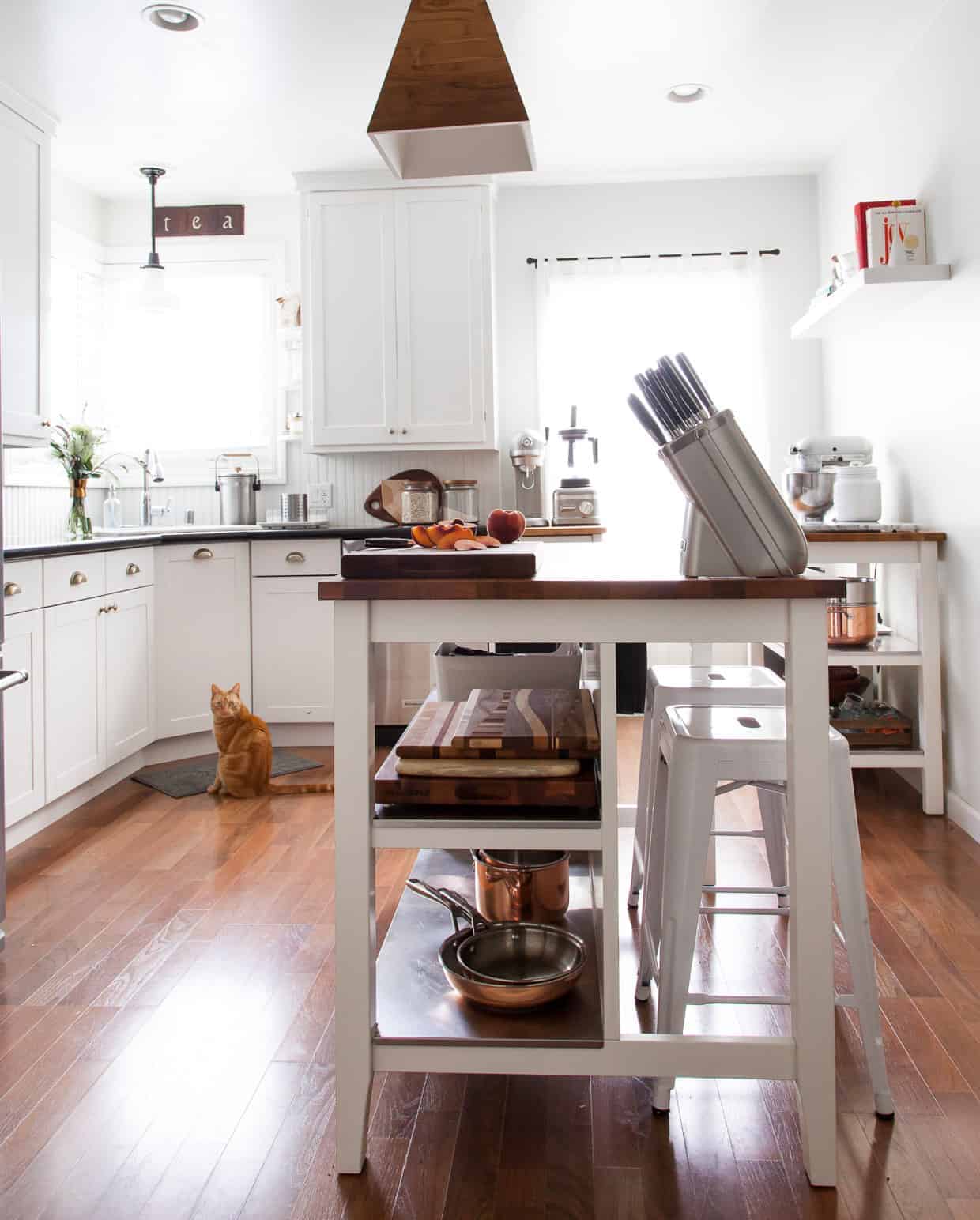 When we bought our house last October, it wasn't the first house we put an offer on – it wasn't even the second. People told me that the house that was meant for us would find us, but I didn't believe them. Instead I cried back, "you don't know the Bay Area housing market!" And when our first offer didn't get accepted, even after I wore my best enhance-the-baby-bump dress to the open house, I sobbed into my pillow.
But that kitchen? That kitchen was the original kitchen from 1940. It was a 7×7 box with just enough counter space to do dishes and literally no place for a modern refrigerator. I pretended I didn't care and fell in love with the house anyway. I pretended we'd have money in 5 years to expand it. I pretended that was only a very short time to live with no counter space. And I mourned it.
Then we met this house – THE house. And it turns out people were right. It found us.
Today I'm excited to share a peek inside Snixy Kitchen in collaboration with KitchenAid. (With the help of our tour guide cat, Artichoke).