Churro rice krispie treats sprinkled with a heavy dose of cinnamon and sugar, then drizzled with cayenne-spiced Mexican chocolate. Made with brown butter and brown rice crisps cereal, these treats are crispy, chewy, and downright addicting.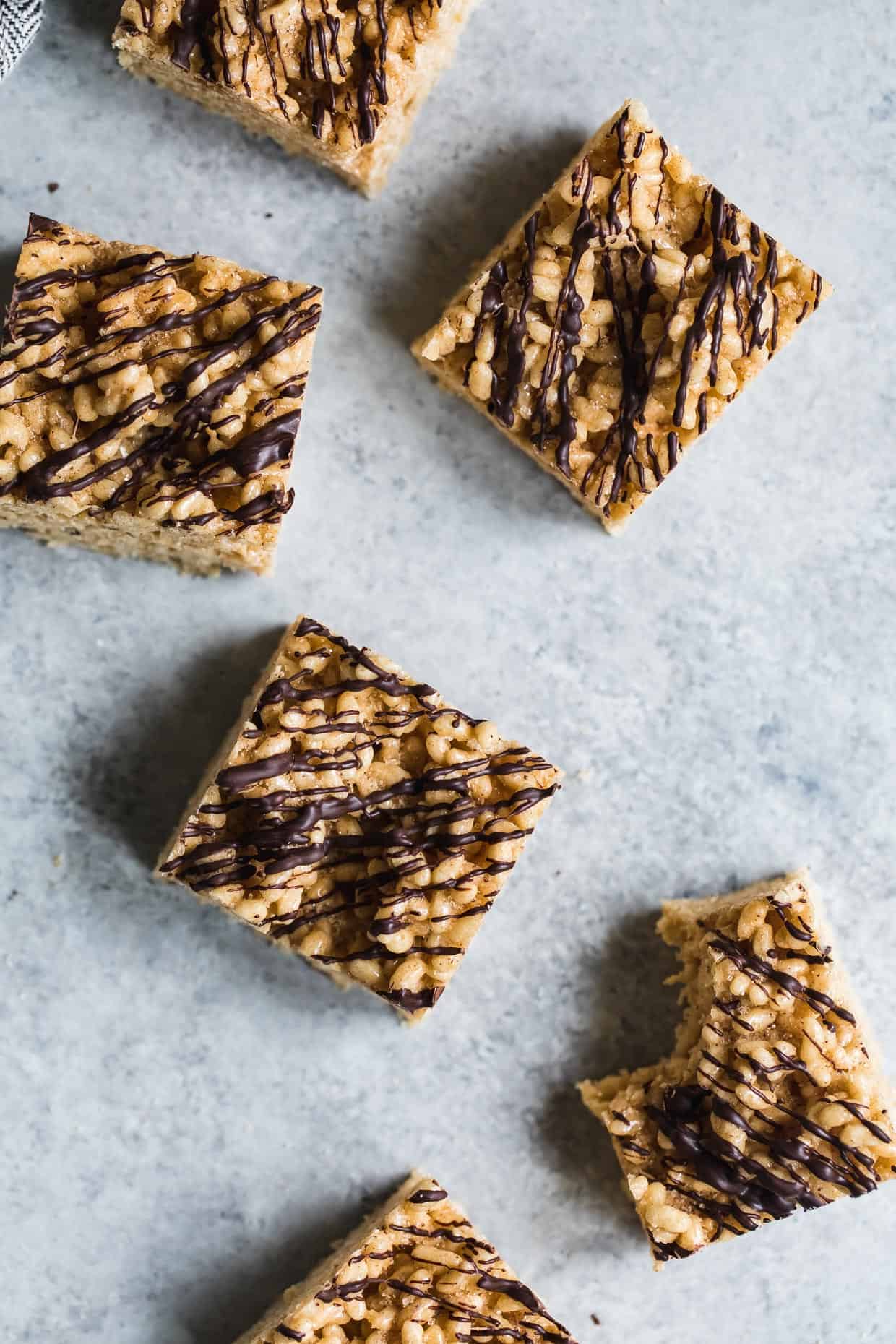 Before I even dive into talking about these Mexican chocolate churro rice krispie treats, I need to get something off my chest. I'm a snickerdoodle snob. Alanna and I have spent the better part of the year playfully rolling our eyes at recipes labeled as "snickerdoodle  __(fill in the blank)__" when the only thing snickerdoodle about it is a little sprinkle of cinnamon and sugar. And with this recipe for churro rice krispie treats, I concede. I'm no better.
I realize I could just as easily call these snickerdoodle, cinnamon toast, or even cinnamon roll rice krispie treats – for they're all of those things just as much as they are churro. That being said, I need something that called out the heavy dose of cinnamon + sugar sprinkled under the Mexican chocolate drizzle and churro fits. So snickerdoodle/churro purists out there, I see you. I hear you. And I'm churro-ing onward anyway. Shove a rice krispie treat in your face and we'll be friends again soon. Promise.